In 1996, the phone rang at the home of poor Casey Becker (Drew Barrymore) and the horror genre, which had been struggling in terms of mainstream hits for much of the decade, got a huge bolt of adrenaline in the process with the release of Scream. Written by Kevin Williamson and directed by Wes Craven, the wonderful mixture of scary, funny, clever, and meta that was Scream would lead to sequels, TV spinoffs, tons of merchandise, homages, rip offs, parodies and every other marker of a movie that truly made an impact.
Now, celebrating its 25th anniversary this year, Scream is back in a big way. There is, of course, a fifth film in the series — also titled, a bit confusingly, Scream — coming in January, in which Sidney Prescott (Neve Campbell), Gale Weathers (Courteney Cox), and Dewey Riley (David Arquette) return to battle a new incarnation of Ghostface. But first, there is a new release of the original film, with newly remastered 4K Ultra HD and Blu-ray releases, both of which just came out this week.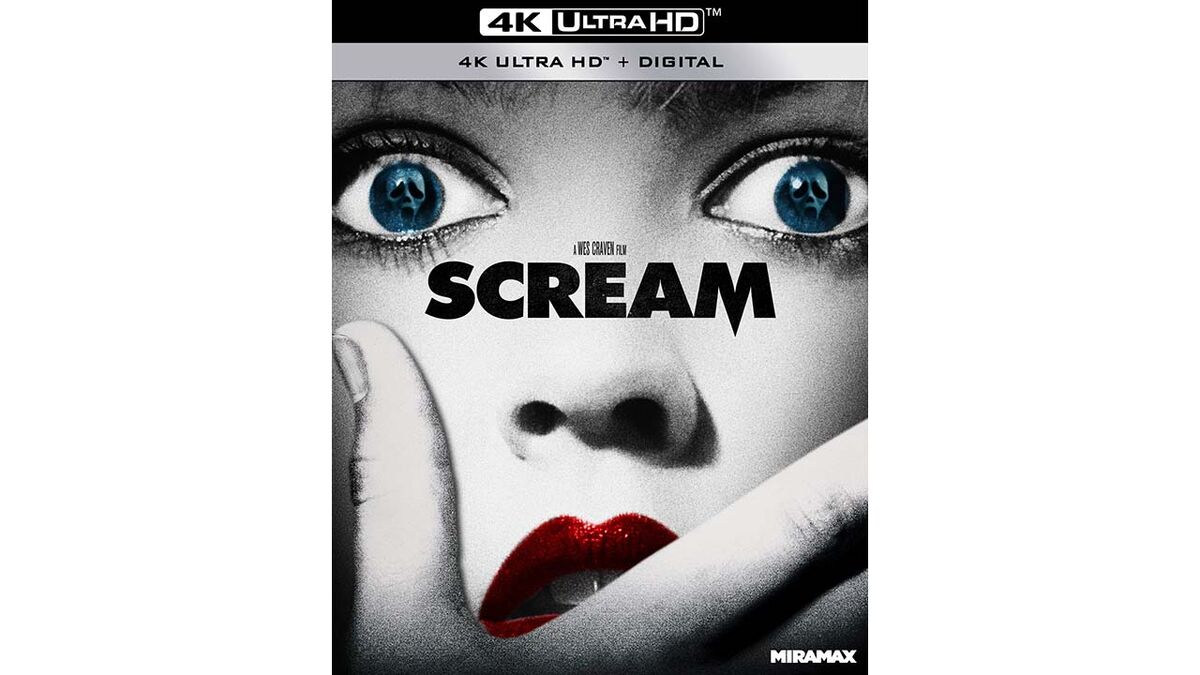 I spoke to two of Scream's stars, Skeet Ulrich ("Billy Loomis") and Matthew Lillard ("Stu Macher") about what made the first movie work so well, how it connected with audiences, and filming that incredible climactic sequence, while we also asked folks at Fandom's Scream wiki to weigh in with their thoughts on what made the film a classic.
Oh, and suffice to say, full Spoilers follow for 1996's Scream. But you've seen it, right??
WORD OF MOUTH 
Scream is remembered as a box office hit, which was ultimately true, but that certainly didn't seem to be the case when it opened with only $6 million the weekend before Christmas in 1996. However, Scream then did something that even by that point had become increasingly rare for a movie with a major release (and obviously remains rare today): its success wasn't defined by that opening weekend, as it simply refused to drop each week, showing tremendous staying power and eventually making over $100 million at the domestic box office.
Said Skeet Ulrich, "It wound up having legs that I don't think anyone expected and the word of mouth… The exit polling was insane. I think they all had a sense before it opened that this was something [special], but yeah, it was very soft box office when it came out."
"It was a film you could both be scared of and laugh at. Referencing other films, fourth wall breaks, even the fact that the killer could just be a normal person rather than a demon or superpowered being."

– SkyeHamatox on what made Scream a sensation
Looking back at Scream overcoming the odds against it, Matthew Lillard observed, "It was a movie by Wes Craven, who hadn't had a hit in a long time. And it was released at Christmas, which felt like a sabotage for the film, sort of like just dumping it. And I'll never forget, I was hanging out with Neve [Campbell] and Wes called and said, 'Congratulations!' And we're like, 'Well, it didn't do great.' And he tells us, 'The exit polls are like nothing they've ever seen before. We're on a huge hit movie." And we're going, 'We'll see!' Cut to: Here we are 25 years later, still talking about it."
As for what it was that made the film connect with audiences so much, Ulrich said, "Wes was on to something, and Kevin, obviously, with the mix of scares and laughs and the proximity of those to each other. The visceral response and seeing it with an audience… I took my grandfather to see it a month after it had come out and feeling the audience's response to it, it was a magical combination that is sort of the genius of Wes Craven."
"It was a new and hot take on the slasher genre in which the killer wasn't some supernatural entity or a brooding unstoppable killer, but could've been a friend, a neighbor, could've been someone close."

– Berring117 on what made Scream a sensation
Lillard said he felt that in that era, many films were being designed in an often failed attempt to somehow be perceived as timeless, "And then along comes Kevin Williamson's script, and Wes, and they were like, 'Not only are we going to not worry about that, but we're going to be self-referential in the moment.' At the time, it revolutionized the way people were looking at content and creating content. They were like, 'No, we're gonna make it right now, as of now, and screw the future' and I think that that was super special."
On top of that, Lillard said, "The first 10 minutes of the movie are horrifying. It's a classic horror movie, one of the best horror movie sequences ever shot. The middle of the movie is fine but then the last 20 minutes, you have this moment of absolute terror, surprise endings, and you're laughing at the same time. The sort of the endorphins that come off of that and the visceral reaction in that moment, I think makes the film extraordinary."
KILLER ROLES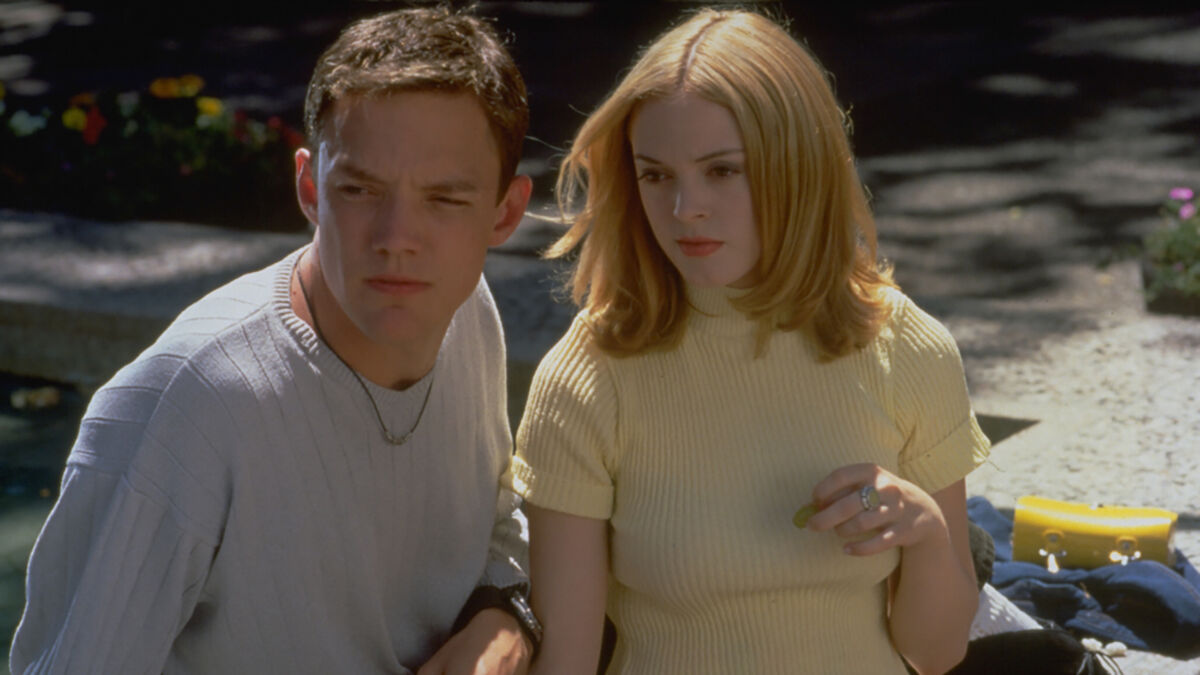 Scream is a whodunnit, which means it's important to maintain the mystery of who the killer is for as long as possible, which was especially crucial for Ulrich and Lillard given it turns out in the end that Billy and Stu, working together, are in fact the ones murdering their way through the town of Woodsboro.
Ulrich had an interesting line to walk throughout the movie, because his character, Billy, is meant to be the obvious suspect from the beginning – Sidney, his girlfriend, suspects him, then doesn't, then does again, only for him to be proven innocent when he's slaughtered right in front of her… until that turns out to be a ruse.
Ulrich said that when it came to playing Billy, "I had this sort of inkling to really lean into it and 'It has to be him!' in the beginning so much that it's so obvious that it's me that they will not look towards me anymore. This isn't just me, I think this is in the writing, I think this is in the way Wes shot it and everything… I think it really points so directly at times that you just negate the possibility. It's so obviously this one person that it can't be this one person. I remember trying to negotiate it so that the audience wasn't ahead of us."
"How meta it was. It put us in the place of the victims more then other movies."

– IronHunt44 on what made Scream a sensation
Lillard said the one time he had concerns they might be telegraphing things too much was, "The video store scene with Jamie [Kennedy as Randy Meeks] and coming up behind him. I seem to remember worrying, 'Oh, this could give it away…' But look, the twist, in the moment, when you watched the movie back then, worked great. 'Surprise Sidney!' and all of that, it was awesome. It was like this twist that people had never seen before."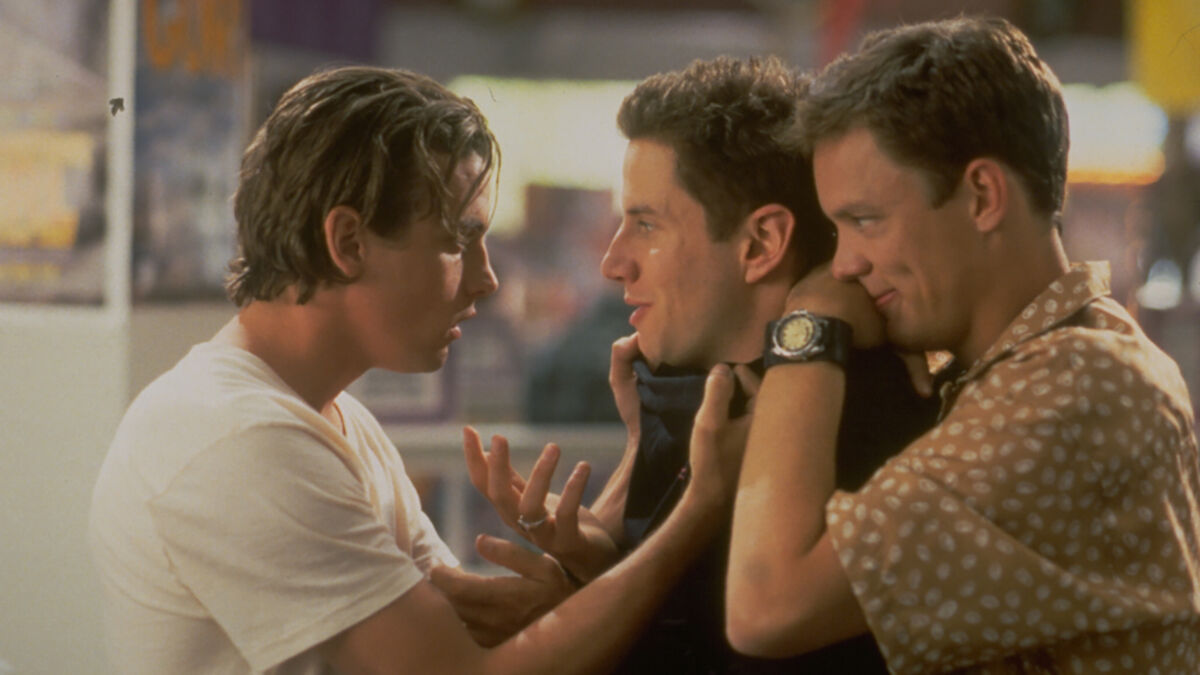 Lillard said it was strange to see the movie become so iconic, observing that while making it, "Nobody realized or was concerned with what it's going to be in 25 years. We were all doing a job. And so nobody was holding on to these moments and really reflecting in a deeper way, because you didn't think you're gonna make something that will be relevant in 25 years, you were just doing a movie. The question we always get is 'Who exactly killed who when and where?' I don't think anyone knows. I don't think Wes knew. The last time I saw the movie was with Kevin Williamson and he was like 'I have zero idea, nor do I really care. Feel free to make it up!'"
"It paid homage to original scream queens, cult classics and horror movie history! It really brought realistic horror home for younger audiences."

– SkyyFyy on what made Scream a sensation
The masked, cloaked figure stalking Woodsboro, AKA "Ghostface", eventually revealed to be both Billy and Stu, has gone on to become one of horror's most iconic killers, even while being unique in the genre in that Ghostface isn't actually a specific character  – he (or she) is an identity taken on by 7 different people so far in the first four Scream movies.
Despite having played one of Scream's original killers, Ulrich said it was a bit odd for him to be perceived as someone behind the mask. Ghostface was played on set by a different performer completely, so as Ulrich explained, "I never really considered myself Ghostface. It's interesting when I encounter people who are like, 'Oh, what else have you done?' and I tell them 'Scream. I'm one of the killers.' 'Oh, you wore the mask?' 'Nope!' I never really related to Ghostface, necessarily. It wasn't in our daily work to put that costume on."
THE BLOODY END
Scream's conclusion is terrific and very memorable, as Billy and Stu reveal themselves as the killers to Sidney, along with their entire plan, which includes brutally slicing each other up to look like they survived the massacre caused by the "real" killer. And then, unfortunately for them, Sidney proves just how formidable she is…
Lillard gives a very go for broke performance in Scream, though it's one he is quite self-deprecating about, stating, "I was a terrible actor at the age of 26. It's terrible acting! And I'll be the first to tell you I love every single second of my terribleness. I have no idea what Wes was looking at in the monitor and thinking that it was okay because it was horrible."
Though I told Lillard I disagreed and thought he was perfect as Stu, he remarked, "The good news about it is that collectively, the three of us — Neve, Skeet, and I — were fully committed to whatever the hell it is we were doing [in the conclusion]. And I think that energy and that commitment is why you're sucked in. It ends up working because nobody was holding anything back, nobody was trying to be too cool. Full commitment from all of us ended up holding that last sequence."
"Scream is one of the best movies ever. I love it so much and every year for Halloween, I see the whole saga."

– Gossipgirlxxx
Ulrich said filming the climax of the film, "It seemed neverending, to be honest. I think it was five shooting days for that sequence alone and it's just such high energy and so much emotion and physicality. It was an exhausting sequence to shoot and to stay on that energy level for that long for that many days was a real test. I think it was the first time I really learned conservation of energy on set, almost by having to be forced to through the amount that it took to do. But there was something so invigorating about it as well. It was the type of sequence that you'd finish the day and you just couldn't calm down for a while. It was definitely a marathon."
STU LIVES?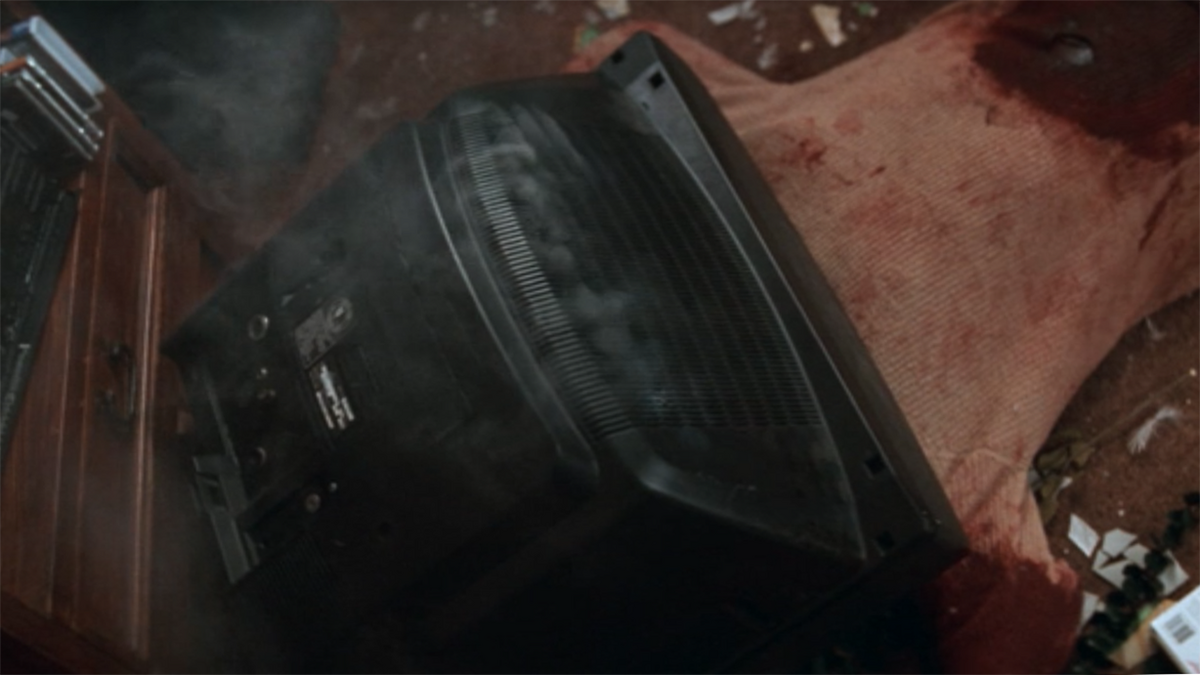 Scream ends with Sidney dispatching Stu by smashing a large TV set — while it's playing the original Halloween no less — down onto his face, before she first stabs and then shoots Billy. However, one odd bit of Scream trivia is that Matthew Lillard was originally supposed to come back for the third film – and no, not just in a winky Easter egg in the background of a party scene, like he had in Scream 2.
As Lillard noted, "I was cast as the killer in Scream 3. I was cast! I got paid!"
Even Ulrich declared, "You know, Stu didn't die," as he and Lillard had fun bantering about the possibilities. Said Lillard, "Just let me explain. Let me pitch it to you. I got hit with a TV and I ended up in jail with a burned up face. I'm so ugly, it totally works! Picture scarification [for Stu]."
Lillard explained he never actually got to read a script for Scream 3 with Stu in it, as it was in the process of being written when the Columbine tragedy caused the entire movie to be reworked in response (originally, it included a heavy high school element that wasn't present at all in the final, Hollywood-set film) and his role removed in the process. But, he added, as far as if Stu could ever miraculously return, "It's still a possibility!"
When Ulrich joked that Billy could be alive too, Lillard teased his friend with, "He's dead! You got shot in the head!" Replied Ulrich, "No, I turned my head, right at impact… it was just a glancing blow."
Ulrich did allow for one other possibility, that Billy could simply be a presence imagined by Stu, saying, "He's haunted by Billy! I'm whispering in his ear."
Lillard though was having none of it, declaring, with a grin, "I come back! Only me!"
---
The new Scream 4K Ultra HD and remastered Blu-ray are on sale now.