He¡¯s been one of the most integral creators of Star Wars content for well over a decade, playing a key role in the conception of beloved characters like?Ahsoka Tano?and?Din Djarin?in the process, so it¡¯s only fitting that Dave Filoni is now finally getting his own Star Wars action figure!
Fandom can exclusively reveal that a new Star Wars: The Black Series 6-inch figure is on the way for?Trapper Wolf, the character played by Filoni in two episodes of?The Mandalorian, the acclaimed series on which he serves as an Executive Producer and Director.
The Trapper Wolf figure will be available exclusively on Hasbro Pulse in the US, Canada & UK in Fall 2021.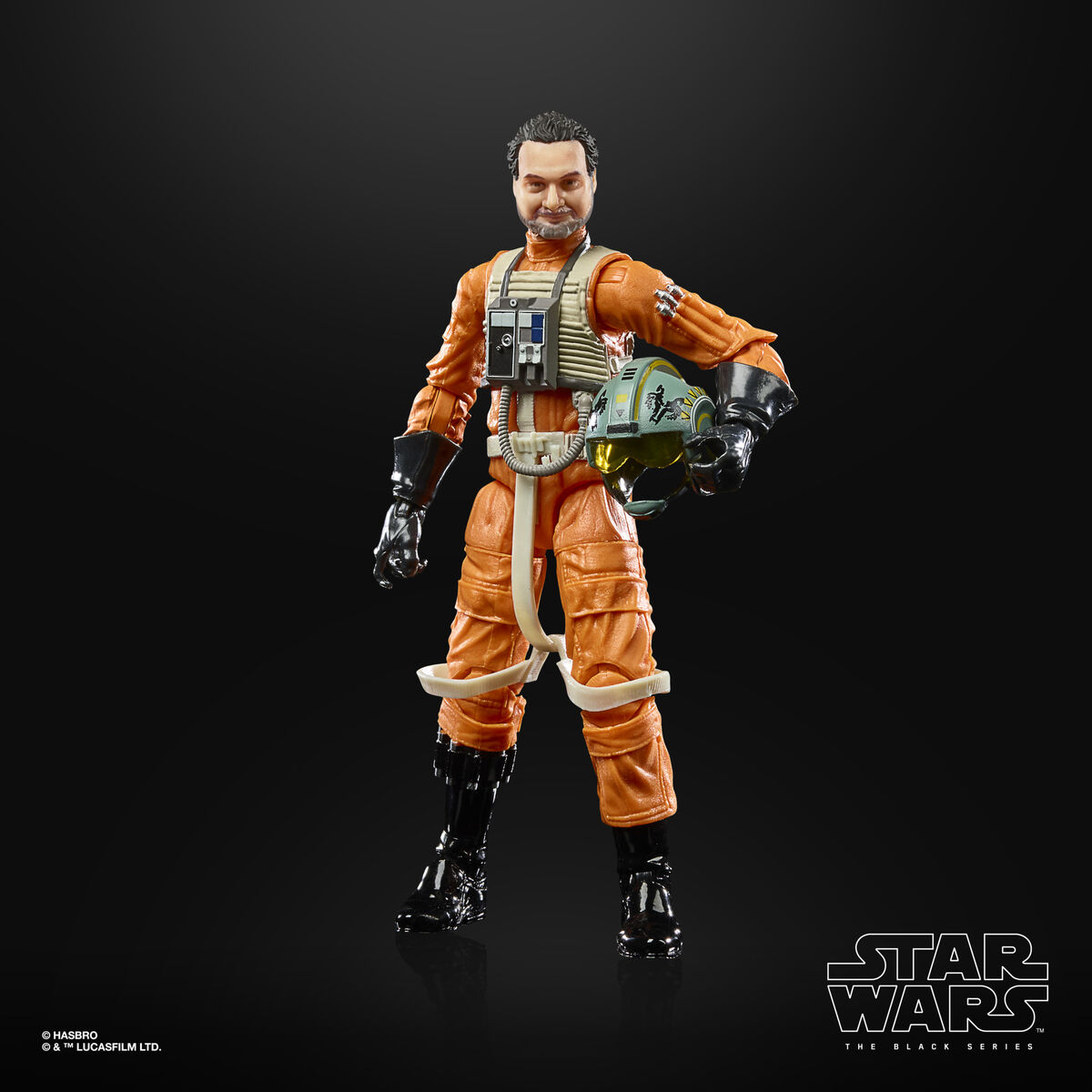 Filoni follows in the footsteps of the likes of?Return of the Jedi?director Richard Marquand,?Star Wars Original Trilogy?concept artist Ralph McQuarrie, and, of course, George Lucas, when it comes to key contributors from the series getting their own action figures. Marquand got a figure for?AT-ST Driver Major Marquand, who he played in?Return of the Jedi, while McQuarrie¡¯s cameo as?General Pharl McQuarrie?in The Empire Strikes Back?was likewise honored in plastic. As for Lucas, he has two figures so far: An?X-Wing?pilot named?Jorg Sacul?created just for the toy and then another made for?Baron Notluwiski Papanoida, depicting his onscreen cameo in?Revenge of the Sith.
Filoni first appeared as?New Republic?X-Wing pilot Trapper Wolf alongside two other?Mandalorian?directors, Deborah Chow and Rick Famuyiwa, in the Season 1 episode ¡°The Prisoner,¡± at the request of his fellow Mandalorian EP Jon Favreau, before returning as the character in Season 2¡¯s ¡°The Passenger."
Filoni¡¯s impressive behind the scenes history with Star Wars began with?Star Wars: The Clone Wars, during which he collaborated with George Lucas, and has continued through many other projects since in both animation and live-action including,?Star Wars Rebels,?The Mandalorian,?Star Wars: The Bad Batch, and the upcoming Disney+ series?The Book of Boba Fett?and?Star Wars: Ahsoka.
Check out the full official description and more photos of the Star Wars: The Black Series Trapper Wolf figure below!
STAR WARS: THE BLACK SERIES 6-INCH TRAPPER WOLF Figure
(HASBRO/Age 4 years & up/Approx. Retail Price: $26.99/Available: Fall 2021)
Fans and collectors can imagine scenes from the STAR WARS Galaxy with this premium STAR WARS: THE BLACK SERIES 6-INCH TRAPPER WOLF Figure, inspired by the character portrayed by Dave Filoni (Executive Producer, Director) from THE MANDALORIAN live-action series on Disney+. STAR WARS fans can display this 6-inch scale fully articulated figure featuring poseable head, arms, and legs, as well as premium deco, in their action figure and vehicle collection. Includes figure and 2 accessories. Available exclusively on Hasbro Pulse in the US, Canada & UK in Fall 2021.