Marvel Studios takes a big swing with their 26th film, Eternals. Focused on one of the more obscure corners of the Marvel Universe (albeit characters with a notable pedigree, having been created by the legendary Jack Kirby), the film introduces a large cast of characters, in a story about immortal superbeings from outer space who have lived on Earth for thousands of years. When the Eternals' ancient enemies, the?Deviants, resurface, the team — scattered across the globe for centuries — needs to reconnect, as they begin to discover more about their own purpose than they ever knew, not all of which is happy news for much of the group.
The film is an offbeat choice for acclaimed indie filmmaker Chlo¨¦ Zhao, coming off of her Oscar-winning Nomadland. Co-writer/Director Zhao and two of the film¡¯s stars, Lia McHugh and Kit Harington, spoke to Fandom about expanding the MCU with Eternals, how the film depicts the highs and lows of life as an immortal, future potential team-ups for the characters, and more.
QUITE A GROUP
Guardians of the Galaxy was the one previous time that a Marvel Studios film introduced a team made up of entirely new (to the MCU) characters, and there were only five core teammates in that film compared to the ten Eternals we meet here. Zhao said that when she first spoke to Marvel Studios about the film, there were even more, recalling, ¡°There was 12 characters when I first read it; 12 Eternals. We had to let two go along the way.¡±
Ten central heroes is still a lot to introduce at once, but Zhao said from her point of view, ¡°Some characters don't need the most screen time, it¡¯s about what they do with the screen time. They have to be memorable. And when we looked at these 10 unique individuals, we thought about how they represent 10 aspects of human nature. They've been here for so long, who they become today is a big part of who we are. And so it was actually equally important that they remain memorable. All 10 of them had the same weight; not necessarily screen time, but the weight.¡±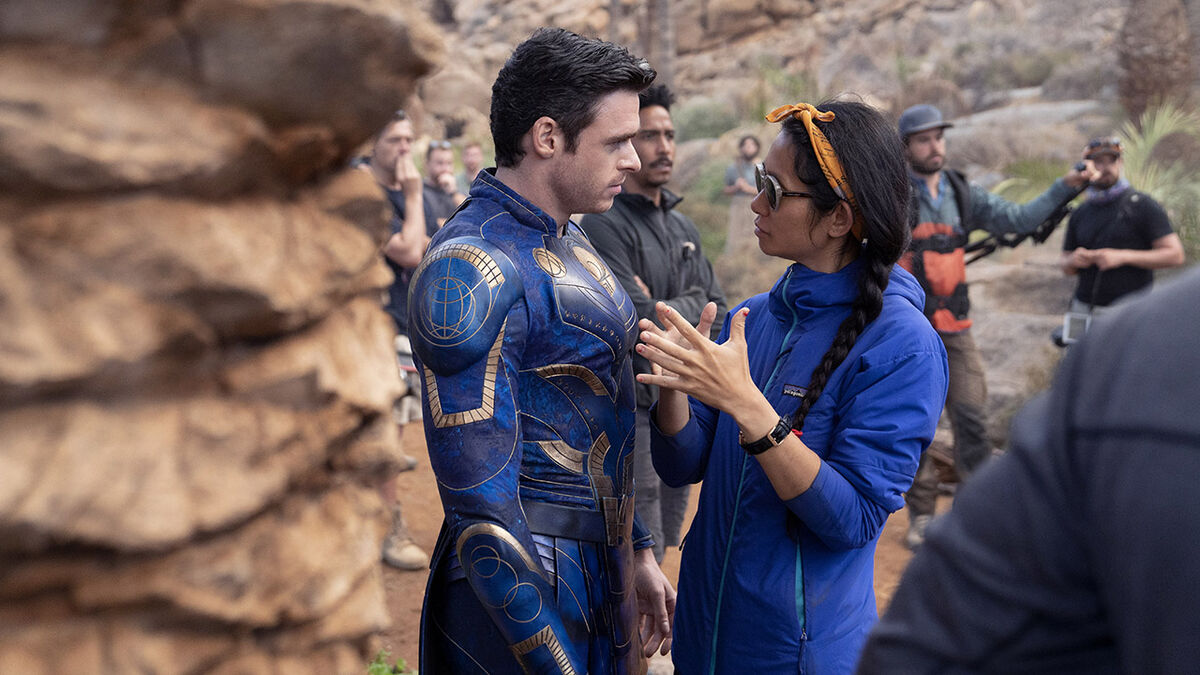 Said Lia McHugh, ¡°I definitely had a clear understanding of all the characters after reading the script for the first time, but I was really interested in how they were going to make audiences understand each and every one of these characters and really get to know them, because it is a lot of characters in a two and a half hour movie. But I thought they did a brilliant job. I was very pleasantly surprised how much you take away from the movie, and how much you really get to know each of them and they all have their little moments throughout the film. And I think Chloe was very helpful with that, because she helped us understand our characters really well. I think all of us can say that we related to our characters and I thought that really showed through in the film.¡±
Though Eternals does mention characters like?Thanos and the Avengers, it's story is not directly tied to events in other MCU films and features no previously-introduced characters, as it brings in all of these new faces.
Said Zhao, ¡°I was very encouraged to make a standalone film. I think I could feel it was the desire for the MCU, when I read the treatment, that after the Infinity Saga, they must take a step back. I look at the bigger world of Marvel Comics, because the movies are just the tip of the iceberg,,. As they go into the new phase, sometimes it's important to look to the past and to figure out what the origin is, and then that can maybe inform us moving forward. So it's a world of superheroes. but it's very similar in the spirit of how Jack Kirby created it. It's this group of people that existed outside the popular mainstream. And that's how you break away from the main themes and get to think fresh. It may be harder for people who are used to the mainstream to digest but I felt his creation was brilliant because he gets to think differently and have new ideas because he stepped away and stepped back.¡±
SERSI & DANE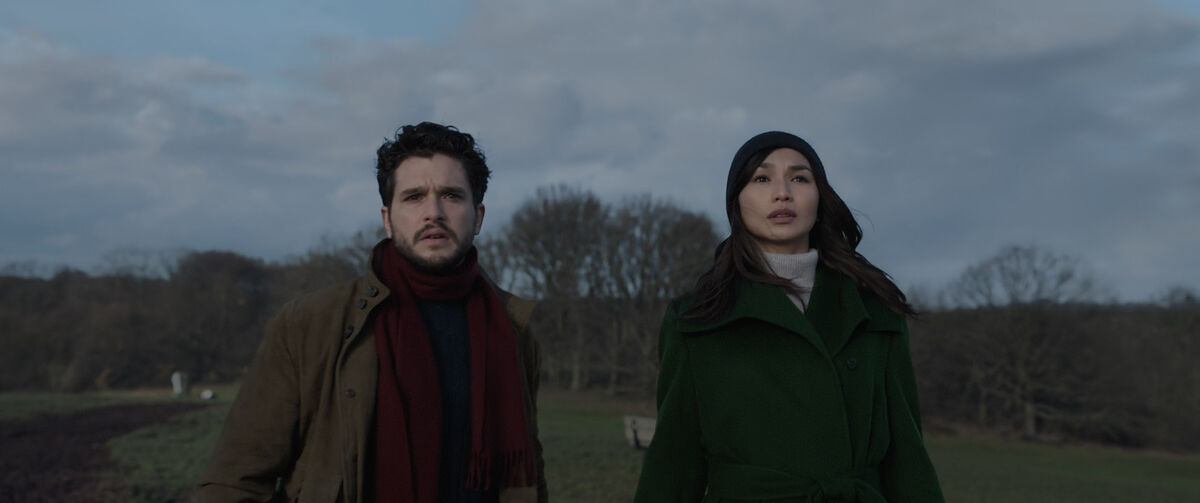 Among the large group, the central character in the film is Sersi (Gemma Chan), an Eternal with transmutation powers, who has developed the most outwardly empathetic connection with humanity during her long time on Earth.
Zhao said gravitating towards that character felt natural, explaining how when she first spoke to Marvel Studios about the project, she observed, ¡°They are really entering a revisionist period of this genre. They are trying to redefine what strength is in this film, what strength actually looks like. Not necessarily power, but love. I I think the challenge I had was how do we translate that visually? Not only just conveying the surface level story, but also emotionally, that this is a very feminine film. Not necessarily feminist, although it is, but also it feels feminine. This is a gentler movie that portrays heroism in a different tone. But that was Marvel's intention, and I think a big part of why I was brought into the party.¡±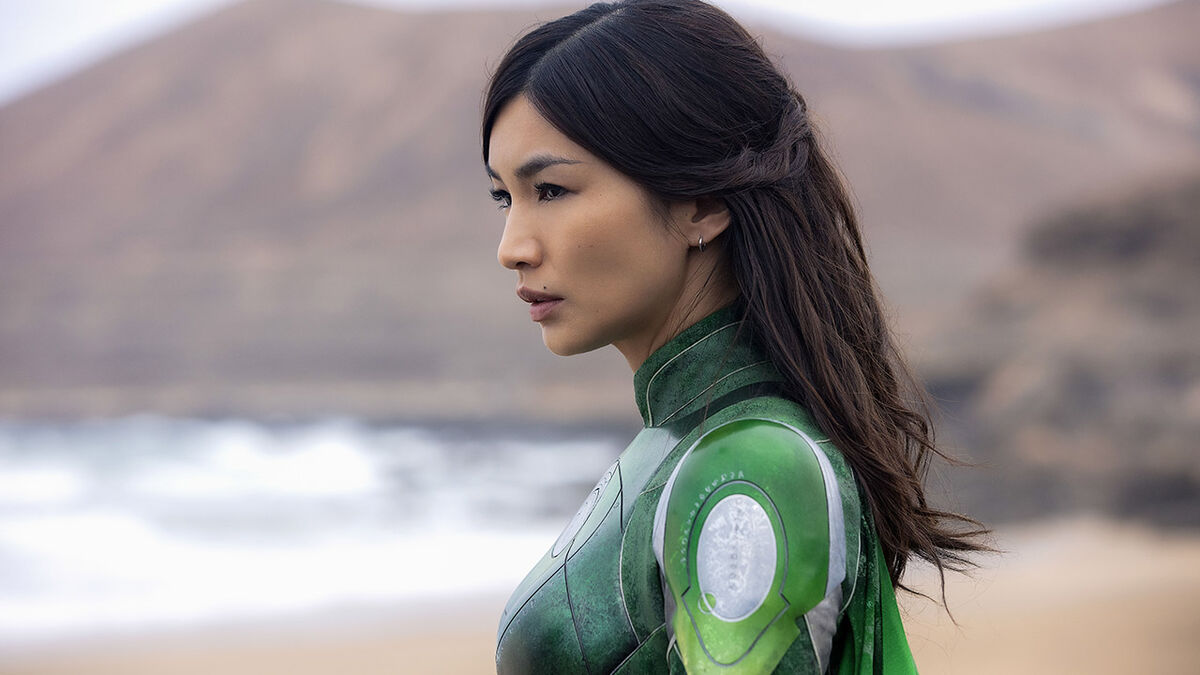 When we meet Sersi, she is in a relationship with a human, Dane Whitman (Kit Harington), but previously shared a romance with her fellow Eternal, Ikaris (Richard Madden), that spanned thousands of years. Said Zhao, of Ikaris and Dane, ¡°They represent the two sides of Sersi that she is trying to figure out. Is she human? Or is she an Eternal? Her past turned out to be something she not only disagrees with, but is a lie in some ways, so who is she in this world? She¡¯s an immigrant coming from a place she can't go back to so now she has to fit in and Dane represents that love that she has, that side of her. So her struggle between Ikaris and Dane, between her two great loves, is also her inner struggle of figuring out who she truly is.¡±
Harington said that after he spoke with both Zhao and producer Nate Moore about Dane, he decided, ¡°If he was going to represent humanity, he should be a side of humanity that we warmed to. I'm not an Eternal in this, I'm not a superhero, but I have a role in representing what humans are and that Sersi is in love with Dane.¡±
Dane quickly learns the truth about who his girlfriend really is and while he has many questions for her, he asks them in a calm manner. Explained Harington, ¡°The way I wanted to play that was that he's pretty cool about it. I had to wrap my head around why he would be that cool about it. And I think the fact that he's in the MCU, that he's witnessed everything that's gone before, it's not so mad that he might be dating a kind of demigod. I think that speaks to why she likes him is that he's a bit of a cool cucumber when it comes to that kind of thing.¡±
FOREVER YOUNG
Another of the most prominent Eternals in the film is Sprite, played by Lia McHugh, whose powers of illusions are notable, even as she also stands out among the group because she is in the body of a child – and thus her immortality leaves her stuck looking like a child forever.
Sprite¡¯s sadness over her situation, which includes a love for Ikaris (Richard Madden) that cannot be returned, anchors some big emotional beats and evokes the dynamic between the vampires Claudia (Kirsten Dunst) and Louis (Brad Pitt) in Interview with the Vampire – something Zhao explained was not a coincidence.
¡°I love that character,¡± said Zhao. ¡°I love Sprite. That picture of Kirsten Dunst and Brad Pitt was in my pitch¡­ The impossible love. It was never meant to be. And I wish we explored it more. We filmed more of that, we went a little further, but it didn't quite make it to the final cut. I do think some of us, it doesn't quite feel like who we are, and how we are perceived, is who we truly are. And we can't quite break out of that and some of us have to learn to live with that. And that's why she is so relatable.¡±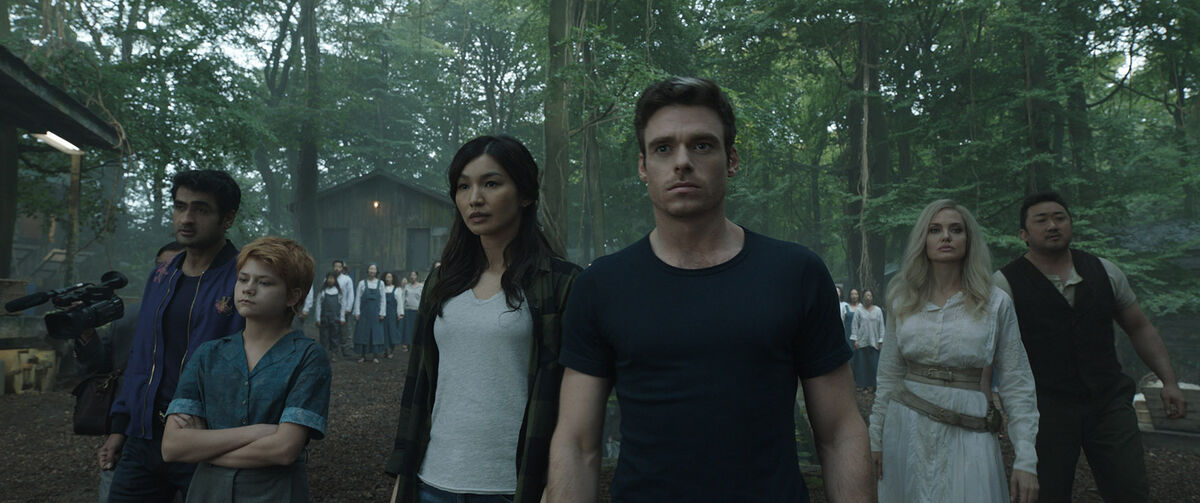 McHugh remarked, ¡°I was really honored to have the opportunity to portray her because I feel like there's not really any superhero out there like her…. Being 7000 years old, stuck in the body of a child. She's really an old lady and an old soul. I sort of related to her; I sort of felt stuck being a kid a lot of my life. And I think Chloe chose a lot of us because we were similar to our characters."
As for some of the scenes with Sprite that didn¡¯t make the final cut, McHugh said, ¡°We definitely shot a lot of footage in this movie, and regardless of whether or not they made it into the movie, it did help me understand my character more. There was a flashback scene with Barry Keoghan [who plays the Eternal Druig]?that I thought was very, very funny and it was sort of making fun of me a little bit being stuck in the body of a child and trying to blend in with humanity. I did a really cool scene with Kit Harrington that I believe is going to be in the deleted scenes, so the fans will be able to see that. It's a nice long museum scene, and it sort of tells the backstory of the Eternals a little bit.¡±
MARVEL TEAM-UPS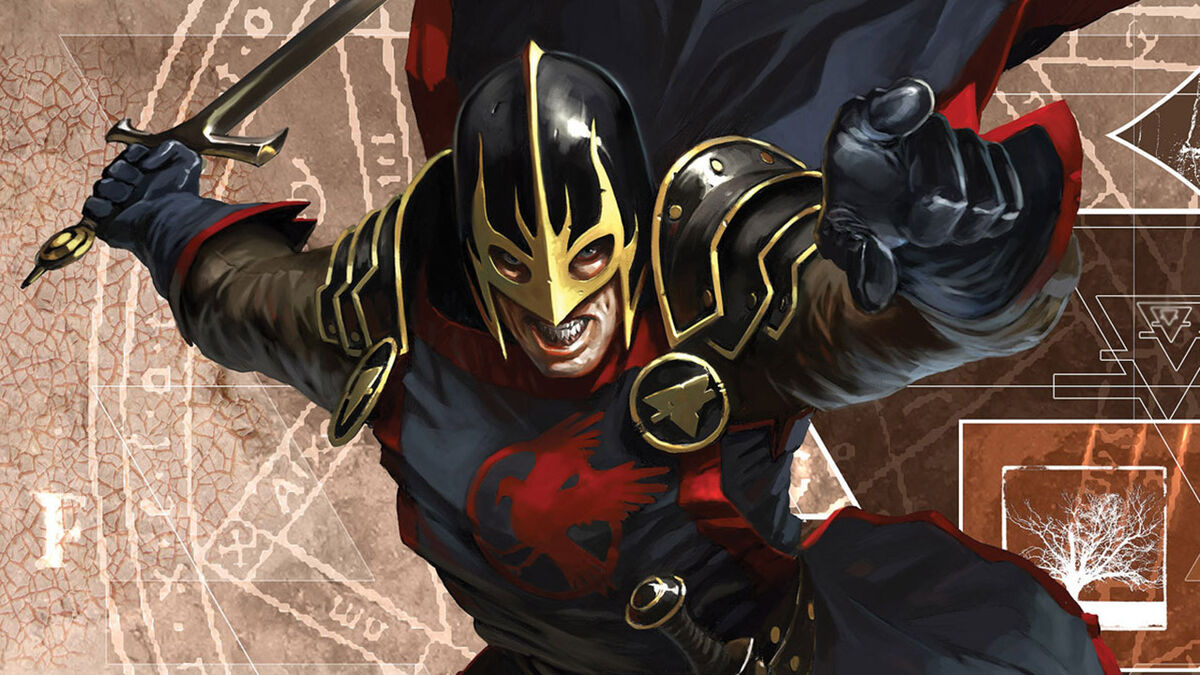 While the characters in Eternals have an adventure on their own, it¡¯s highly unlikely that will always be the case, with the MCU continually allowing for all sorts of team-ups and crossovers. That is most apparent for Dane Whitman, who is the superhero known as the Black Knight in the comics, where he was a longtime Avenger and has had numerous other interactions with other Marvel heroes.
Said Harington, ¡°When Nate [Moore] called me and we spoke about the character, obviously the first thing you're going to do is you're going to go on Google and you're going to type in Dane Whitman and see what comes up. I wasn't aware of him as a character prior to coming to this, but when I started looking on the internet, I got very excited about everything that I read. But then you have to eliminate all of that from your head, you really do, because there's no good living in some future that's not yet written. Who are you playing right now? You're playing a human who works at the Natural History Museum. But you want to lay the groundwork of someone that you want to continue playing and I think that in this movie I've done that and I'm happy with what I've done as far as I like him, he's got some mystery, and that's where that's where we're at.¡±
Of course, Harington must have thought about who he might want to team up with in the MCU eventually. Admitted the actor, ¡°Yeah, I mean, there's loads! Personally, I don't know how they do this, but I've always been a big fan of Paul Rudd and I just love Ant-Man. I don't know if that would ever fit or work, but that's who I'd love to work with.¡± Behind the scenes, Harington added, ¡°I'd also love to work with Taika Watiti at some point, if he was ever gonna direct another one [after Thor: Love and Thunder].¡±
As for potential team-ups for Sprite, McHugh said, ¡°I think that she would have a lot of fun with either Spider-Man or Loki. I personally love those characters but I also think Sprite and Spider Man are sort of opposites, but they're also both young superheroes. I thought that would be really cool. Or Loki,? because we have very similar powers and and I think similar attitudes as well.¡±
Most of the Eternals cast was first unveiled to a huge audience at San Diego Comic-Con¡¯s Hall H in 2019, in the midst of a massive Marvel Studios presentation attended by many of their other stars.
The young McHugh has essentially never known a world without the MCU and recalled being thrust into the middle of such a big franchise, in such a dramatic fashion, very shortly after learning she had gotten the role. Of that trip to Comic-Con, she remarked, ¡°That experience was probably one of the most insane things in my life¡­ I didn't even know if any of the other Eternals would even be there. I didn't even know, really, who was in the cast, I only knew who was rumored to be in the cast back then. So I didn't know what to expect. They just picked me up from my house and I got on a private plane to go to San Diego. And, I mean, Angelina Jolie was on the plane! Chris Hemsworth! Tom Hiddleston! I was just beyond speechless. My parents were with me and they were speechless."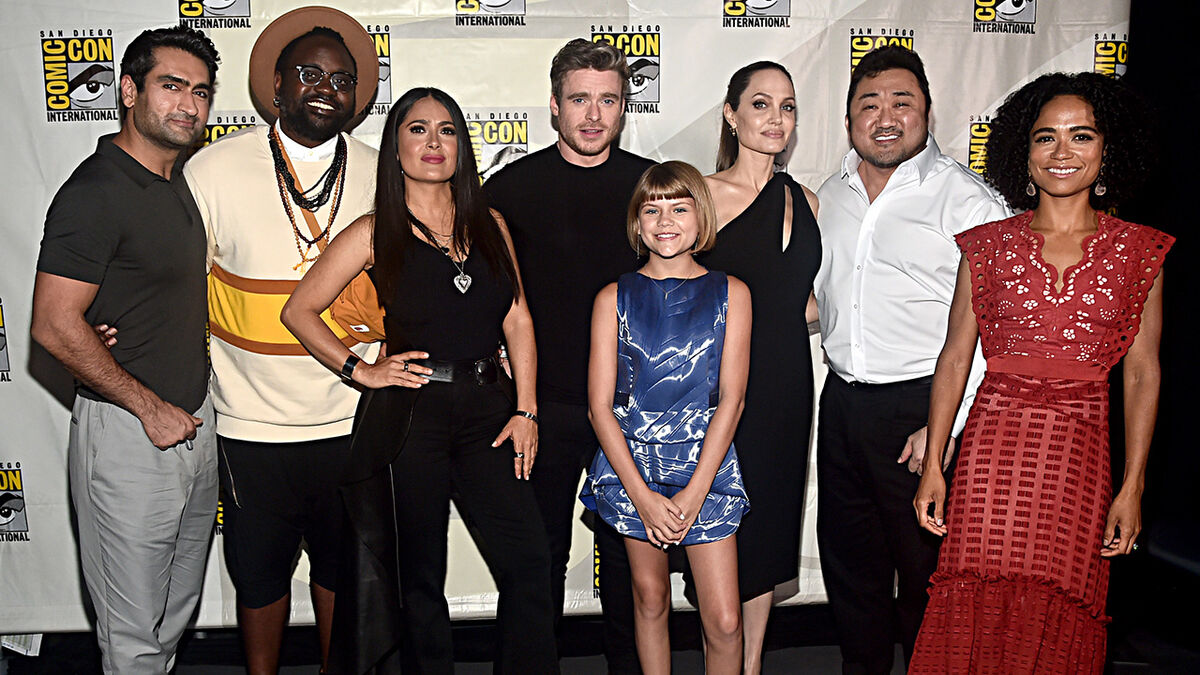 McHugh added, with a laugh, "My dad could not stop staring at Chris Hemsworth and I had to yell at him. I could barely stop staring at him. But we got off the plane and we go into the green room and the Black Widow cast was there and a lot of the Avengers and Benedict Cumberbatch and they all came up to me and they said hi and some of them even hugged me. They're like, ¡®Welcome to the MCU!¡¯ Could you imagine? I was 13 at the time, this was all so new to me. And then I got up on stage and there were thousands of people in the audience. I was speechless. I almost couldn't answer my question. It was a surreal experience.¡±
Eternals opens November 5. If you've seen the film, click on the link below for info one a major reveal from the film that some may not have picked up on…