MAJOR SPOILER WARNING FOR ETERNALS! 
The following story contains full spoilers for both the mid-credit and post-credit scene from Eternals. If you continue below, you're gonna see all, so this is your last chance to look away…
The night of the recent Eternals World Premiere in Los Angeles, there was quite an uproar after some members of the press tweeted out a big surprise from the film's mid-closing credits scene, in the process revealing a big new casting addition to the MCU, and who they played, without any warning.
With the film now playing, and that big spoiler alert above, it's safe to say here that yes indeed, Harry Styles is introduced as Thanos' brother, Starfox, in the film's mid-credit scene (joined by Patton Oswalt as Pip the Troll). But that's not the only major debut we get by the time the Eternals closing credits finish…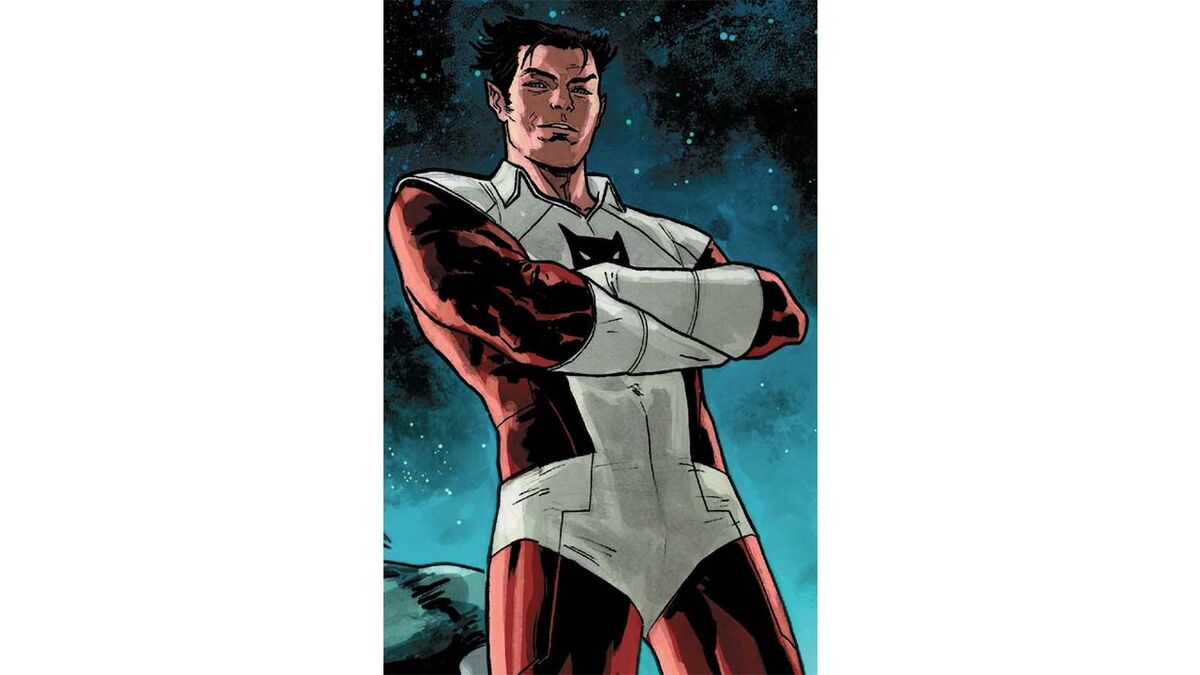 Beware, creatures of the night because Blade has officially arrived in the MCU! Okay, it's just his voice for now, but we now know the surprising manner in which Marvel's famous vampire hunter has first made his presence known.
THE DAYWALKER ARRIVES
In the very last scene of Eternals, at the end of the closing credits, Dane Whitman (Kit Harington) is by himself, staring at a case with his family crest on it. Dane has to psych himself up, saying "You can do this, you can do this," before he opens the case and reveals a sword inside, as an eerie sound briefly erupts from within the case. Dane translates words inscribed on the inside of the case, reading "Death is my reward." He looks down at the sword, which has some sort of strange, liquid-like movement rippling across it. As he prepares to touch the sword, Dane declares, "I'm sorry, I have to try," only to be interrupted by the voice of a man, who we don't see, but who says to Dane, from off-camera, "Sure you're ready for that, Mr. Whitman?"
When I spoke to director Chloé Zhao about Eternals, she confirmed the voice was who I suspected it to be, declaring, "That was the voice of one of my favorite superheroes, Mr. Blade himself. Blade, Blade, Blade, yeah!"
Yes, that was two-time Academy Award-winner Mahershala Ali heard in Eternals, finally appearing (at least in audio form) as Blade, more than two years after it was announced at San Diego Comic-Con 2019 that he'd be starring in a Blade movie, which will be directed by Bassam Tariq from a script by Stacy Osei-Kuffour .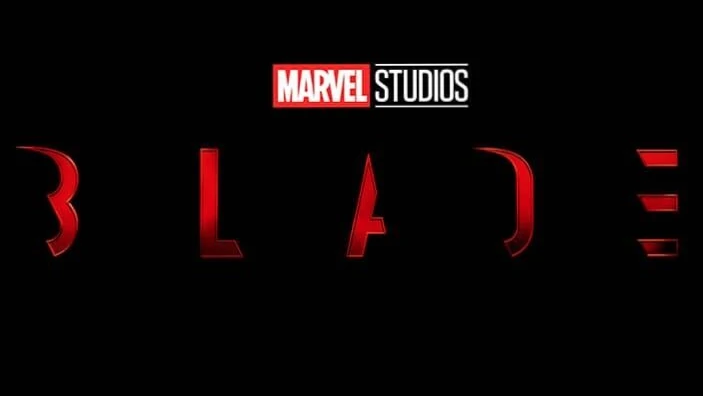 Having gotten to introduce Blade into the MCU in this manner, Zhao said, of the character's upcoming solo film, "You just have to wait for it. I don't know what they're doing with the movie, but Mahershala is is a treasure. It's going to be epic."
DANE & BLADE'S
EXCELLENT ADVENTURE?
We don't know yet what Blade wants with Dane Whitman, but Kit Harington told Fandom that getting to serve as the gateway to Blade's introduction was a big deal – even though he initially had no idea that was what was happening when he filmed that scene by himself.
Said Harington, "It's really cool. [Chloé] texted me about that a couple of weeks ago and it sort of blew my mind. I didn't know that that would be the case, so it's pretty exciting for me."
Marvel Comics fans already assumed Dane's MCU future was destined to be eventful, given he's the Avenger known as the Black Knight in the source material, a character who's had many adventures with multiple teams through the decades. That history includes his stint in the 2008-2009 comic Captain Britain and MI13, in which the Black Knight was part of a group that also included none other than Blade. It also feels very safe to assume that the sword Dane was looking at was almost certainly the Black Knight's legendary Ebony Blade, which is mentioned by name earlier in Eternals.
Said Harington, of all the potential ahead with Dane, including now presumably exploring Dane and Blade's dynamic, "I came into this knowing that there would be, hopefully, some cool possibilities for the future and also looking at the character and responding to the character as I saw it on every level, in every platform. So yeah, this is a great intro into the Marvel world and I'm just very happy that this movie is the one that I got to do it in."
Eternals is now playing.