Yes, it's true… In another symbol of our own mortality and the inevitable passage of time, the Harry Potter series is 20 years old! No, no, not the beloved books (those are already 24 years old), but the hugely successful Harry Potter movie franchise, which kicked off in November 2001 with the release of Harry Potter and the Sorcerer's Stone (or Philosopher's Stone for those in most countries outside the US).
With the Potter films hitting this major milestone, we're taking a look back at the debut of Sorcerer's Stone. While many would name later installments as their favorite among the films, there's still plenty of reasons why that first film still resonates as far as choices made in it for the entire franchise. We go over some of those key decisions below, including thoughts from the community at the Harry Potter wiki here at Fandom about their own strongest memories of their first time experiencing Harry's first cinematic year at Hogwarts.
THE CASTING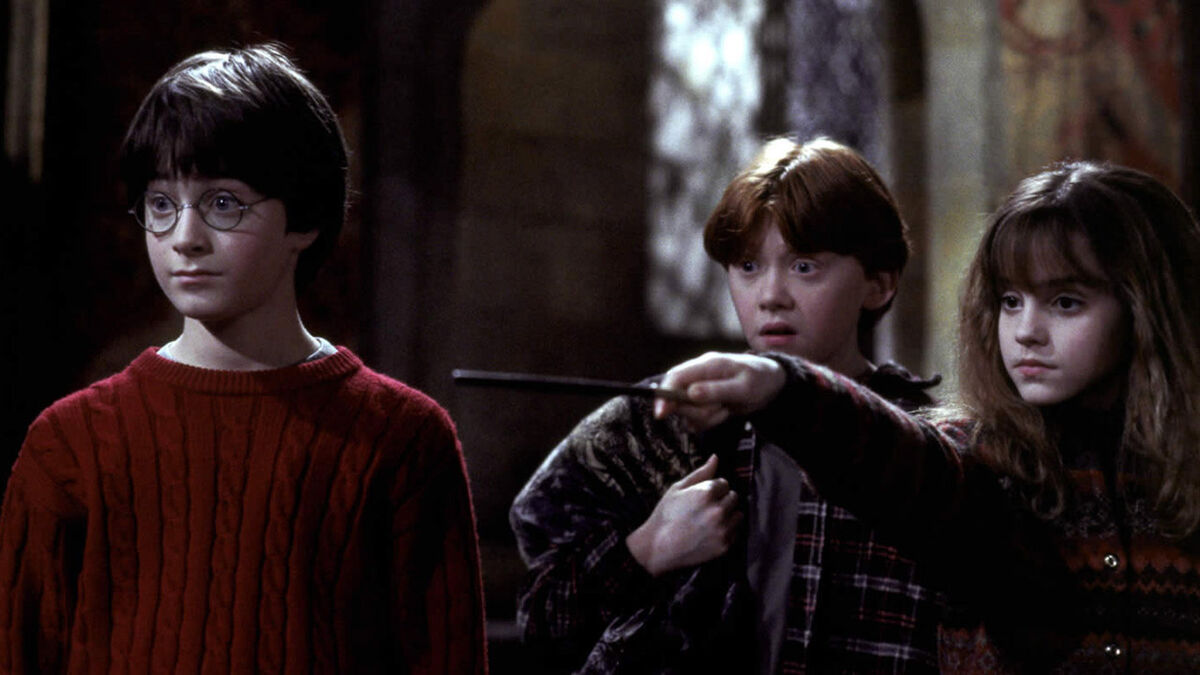 After a lot of back and forth on who would direct the first Harry Potter film — including Steven Spielberg considering the project — Warner Bros. finally landed on Chris Columbus. The director of Adventures in Babysitting, Home Alone, Mrs. Doutfire, and Stepmom perhaps was a bit of a safe choice and not as bold as those who would follow him, but he certainly had a ton of crucial decisions to make, including casting the film's central roles – starting with Harry Potter himself and his two best friends, Ron Weasley and Hermione Granger.
At this point, Daniel Radcliffe, Rupert Grint, and Emma Watson have become indelibly linked to their Potter roles – their casting feels destined and it's nearly impossible to picture other actors in those roles. But Columbus and his colleagues were rolling the dice in a big way on these three unknown, very young, understandably very green performers, who would now need to prove Columbus made the right call in the years to come, as they aged alongside their characters.
"Harry meeting his lifelong best friends on the train."

–Bratzkid1 on their favorite memory of seeing Harry Potter and the Sorcerer's Stone
As we all know, audiences immediately took to the charismatic young stars, who quickly showed just how well they embodied their characters. Fans would come to strongly relate to the trio and their adventures and the way they anchored the film's fantastical elements.

Many other important characters for the entire series were introduced in that first film, including Tom Felton as Draco Malfoy, Matthew Lewis as Neville Longbottom, James Phelps as Fred Weasley, Oliver Phelps as George Weasley, Robbie Coltrane as Rubeus Hagrid, Maggie Smith as Minerva McGonagall, Alan Rickman as Severus Snape and Richard Harris as Albus Dumbledore. Though the acclaimed Harris would sadly pass away after the second film (with Michael Gambon stepping into Dumbledore's robes after), those others were among the many who would also stick with the series for its entire, decade-long run and become beloved by fans as well in the process.
"I loved watching it and wondering what was happening next. All the characters were amazing and I loved them!"

–NicoSonOfHades19 on their favorite memory of Harry Potter and the Sorcerer's Stone
THE SETTING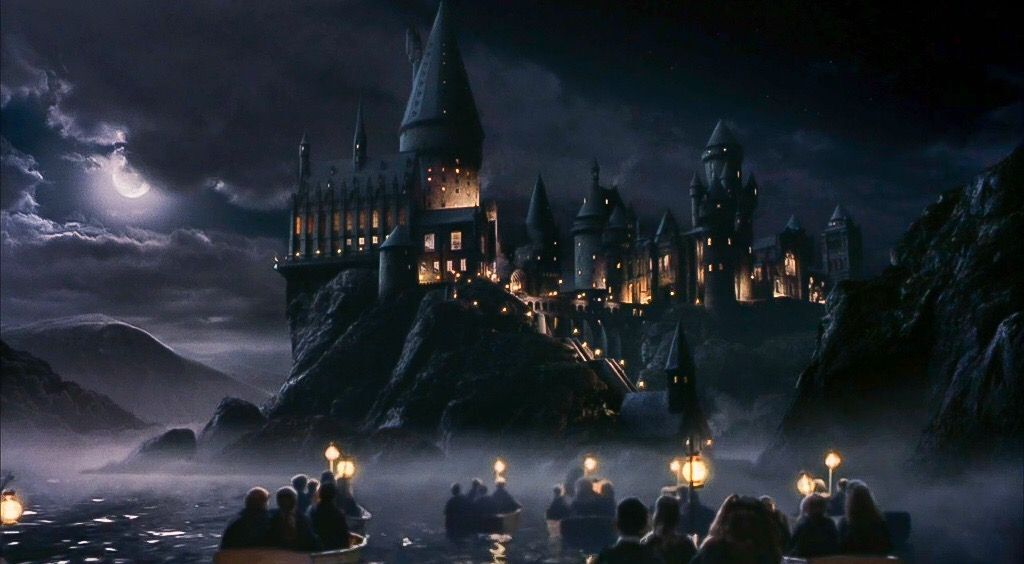 From Privet Drive to Diagon Alley, the first Harry Potter film would also be the first physical depiction of places the fans had been imagining in their minds from the books, with many reading them over and over since the series had launched. And of course, there was the most important setting of all, Hogwarts Castle and the classrooms and living quarters — and much more — within.
"Nothing but magical. I remember the scene when they showed Hogwarts for the first time, I had instant goosebumps."

– Hp934412 on their favorite memory of Harry Potter and the Sorcerer's Stone
The moving staircases, the Great Hall, the Gryffindor dormitory… there were so many integral Hogwarts locations first shown in Harry Potter and the Sorcerer's Stone, and while future films (and future Potter directors) would sometimes expand upon Hogwarts, and add to what we know of it, the foundations built in the first film for how the castle would look would never be changed throughout the films – and indeed, we continue to see it to this day in the spinoff/prequel Fantastic Beasts film series, not to mention at Universal Studios' The Wizarding World of Harry Potter.
"It blows me away. I celebrated my 28th birthday this year. I remember seeing the first four movies in theaters with my mom. This universe has been a part of my life longer than my own son. I love seeing these comments  from people saying it came out before they were born. Nice to know that this world is still growing and I'll get to share it with my son for another twenty years."

– MrZombieStatus on their favorite memory of Harry Potter and the Sorcerer's Stone
THE MAGIC 
Of course, something just a wee bit important in the world of Harry Potter is the magic that is everywhere, from the spells our heroes (and their enemies) cast to the magical creatures they encounter on their adventures.
Sorcerer's Stone would show us what it's like in the Hogwarts classroom, where new spells and transformations are taught and learned, and find Harry and his friends encountering a giant, three-headed dog, a troll, Wizard's Chess, and so much more.
"It's LeviOsa, not LeviosAR!!!"

–123BulletSilver on their favorite memory of Harry Potter and the Sorcerer's Stone (They were not the only one to bring up this beloved Hermione moment)
As Harry quickly discovers, magic is everywhere and can be a part of his everyday life in nearly mundane ways and also some rather imposing, if not outright terrifying, ways thanks to potentially lethal Devil's Snare, a not to be trifled with Centaur, and much more.
Meanwhile, glimpses at a Unicorn (doomed though it may be), the Mirror of Erised, and the Sorcerer's Stone itself hint at just how much awe-inducing power exists in this world.
"I got sucked into the series as a kid and I still love it. I think I've listened to the entire series three or four times (read by Stephen Fry) , read the books too many times to count and watched the films so much that I know every scene. It's my favourite fantasy world and I don't see myself changing my mind any time soon!

– 1þDuckman
Columbus would direct one more Harry Potter film, Harry Potter and the Chamber of Secrets, before passing the baton to Alfonso Cuarón for Harry Potter and the Prisoner of Azkaban , then Mike Newell for Goblet of Fire, and finally David Yates, who would direct the final four films in the Potter series. My personal favorites in the film series include Prisoner of Azkaban and Deathly Hallows: Part 1, but it's hard not to praise Columbus for many key overall choices he made for the original movie, considering how much of an impact they made on everything that followed.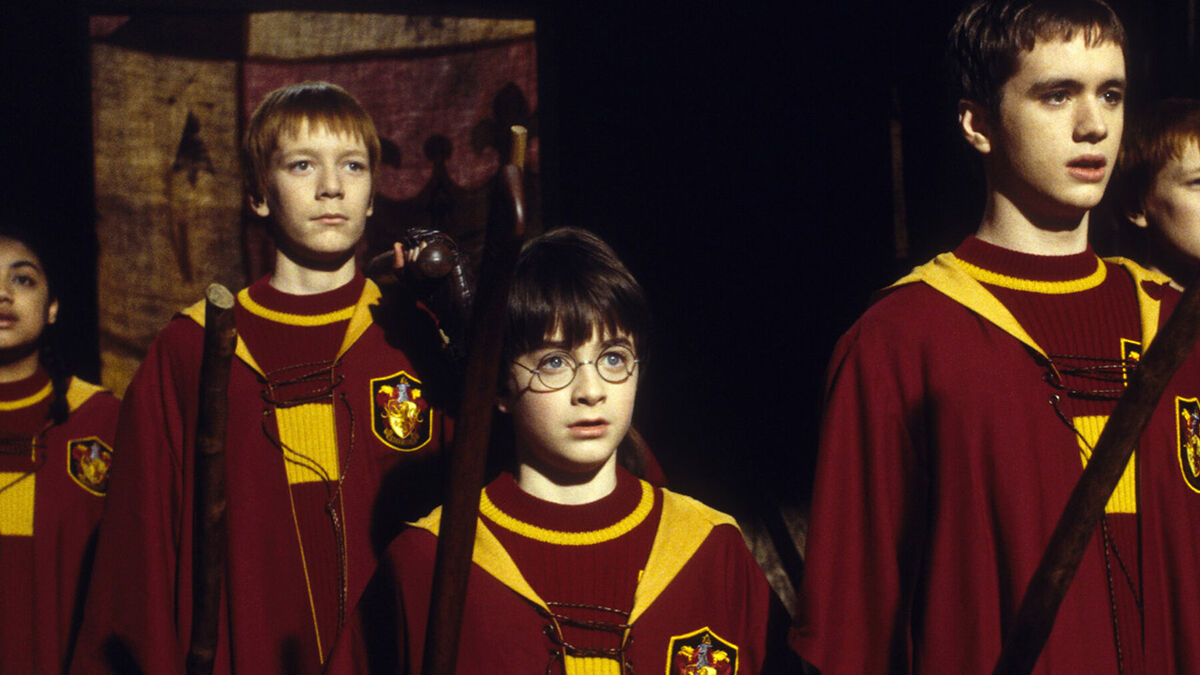 That perspective is explained quite well by the following fan comment about the original film:
"When I watched it for the first time, I became HOOKED on Harry Potter. The storyline was easy for me to follow along with and being the same age as Harry when the story took place was the most comforting feeling. It also started off the whole movie franchise, so whilst it isn't my fave movie of them all, i have a great appreciation for it~ it holds a special place in my heart!"

–HermioneG138  on Harry Potter and the Sorcerer's Stone
Read on for a few more memories of Harry Potter and the Sorcerer's Stone feel free to share yours as well over the Harry Potter wiki.
"Loved the final battle between Harry and Quirrell/Lord Voldemort. The drama, the twist, the powerful acting throughout… I quote Voldemort's lines when I watch him as I follow the villain's journey in films as I am a resplendent Slytherin."

– AdamWard 666

"I was pretty young when I first watched it. So I remember getting scared at literally everything. After I watched the first three or four movies I had a dream that Voldemort was chasing me and the trio saved me."

– Hpfan1561

"When the golden trio + Neville won Gryffindor house 170 points in the end, god I was so happy!!!"

– Irisen09

"My greatest memory is seeing the smushed cake in live action. In 2002 I had it has my birthday cake and it brings back a lot of memories for me."

– TheMovielorian

"I was given the first book as a Christmas present when I was eleven, and thought 'hey this looks terrible' and didn't read it for MONTHS. How wrong I was… I watched the first movie long after it came out and after I had read all the books, but the Philosopher's Stone will always be one of my top favourites. There are too many amazing moments… but I have to say that I love the score soooo much and listen to it often. "

– Caylindana

My biggest memory of the first movie at the time was of Hagrid giving Dudley a pig tail.🤣

– Tapiwa Nyanhete