In November 1990, Macaulay Culkin became a household name with the release of Home Alone, written by John Hughes and directed by Chris Columbus. After accidentally getting left behind when his family flies to Paris for Christmas, Kevin McAllister lives every kid's dream by getting to do whatever he wants in an empty house. Oh, and he also has to defend his home from two burglars (Joe Pesci and Daniel Stern).
For over 30 years, Home Alone has been a mainstay for holiday viewing, right up there with National Lampoon's Christmas Vacation, Die Hard, and Batman Returns (these aren't debatable!). Why is this movie such a classic around the holidays, besides the fact it takes place during them? With Disney+ debuting a new film in the franchise, Home Sweet Home Alone, here are five reasons why Home Alone is a great movie to enjoy with some eggnog.
 The "Big Family Christmas"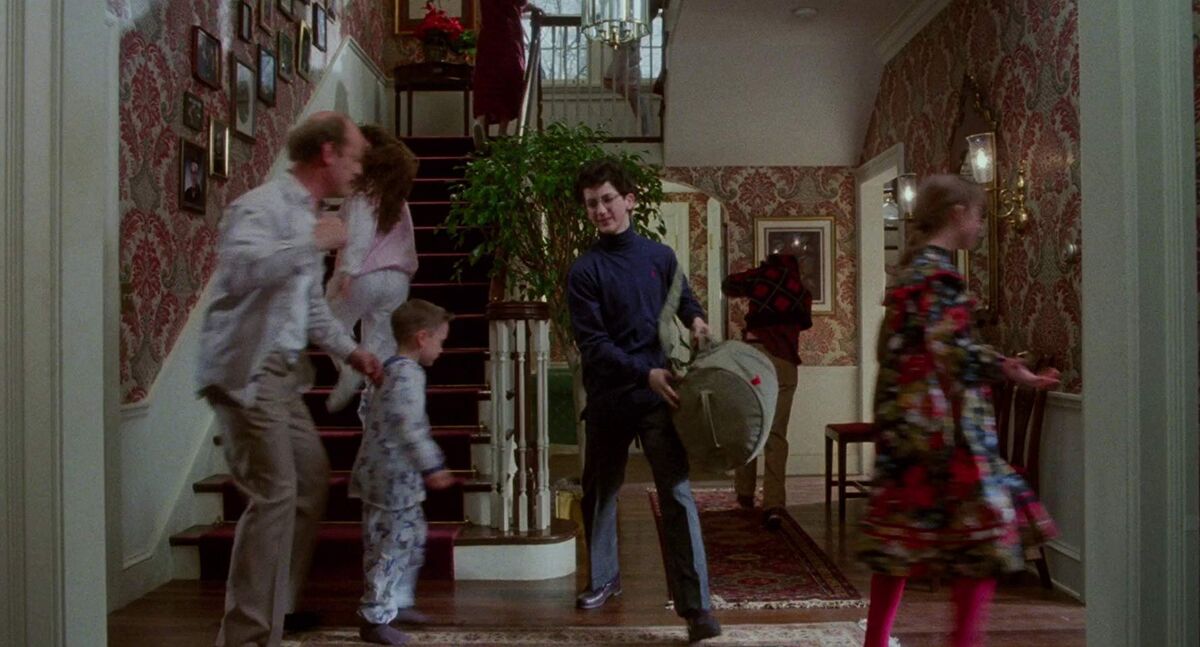 The beginning of the movie starts with the McAllister family making their final preparations for their trip to Paris. There are aunts, uncles, moms, dads, and cousins taking up every room in the house. It seems a bit obnoxious at first, with the entire family either ignoring or picking on Kevin. When you look at it through "Christmas tinted glasses," you see what Clark Griswold in Christmas Vacation had been yearning for his entire life. Christmas and the holidays are about families being together. Even if they end up leaving one of them behind, they left him behind TOGETHER.
 A Hint of Horror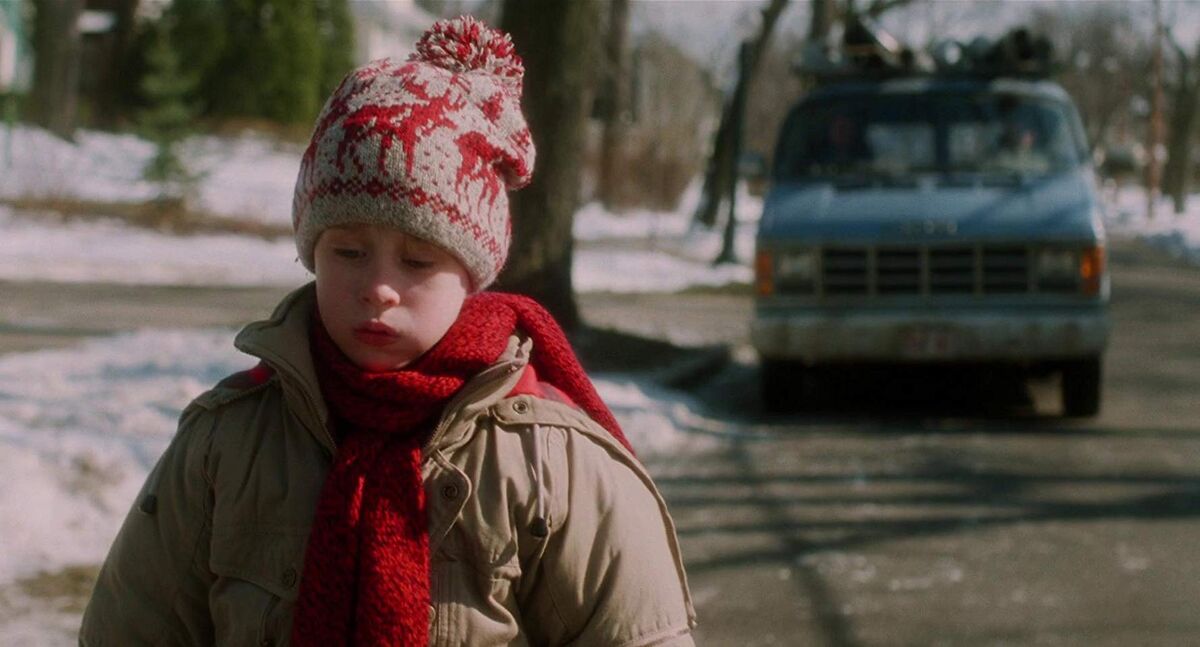 Even though the holiday season is supposed to be a time of good cheer and celebration, Hollywood has shown on many occasions that it can also be a season of terror. Okay, maybe not Halloween-season level of terror, but still. From Black Christmas (pick one of the three versions!) to Silent Night, Deadly Night, horror movies around Christmas are just as appealing as ones that spread the message of goodwill.
Hughes seemed to know this. Yes, Home Alone is a family movie, but he spread some hints of horror throughout. Kevin was terrified every time he would go into his basement, afraid his furnace was going to eat him. The McAllisters' next-door neighbor was thought to be a deranged serial killer. Luckily for Kevin, this was not the case. Oh, and then there's the whole "home invasion" that, you know, is the premise for the entire movie. One or two little tweaks to the script and the third act of Home Alone becomes a different movie, definitely earning a harder rating.
 'Tis the Music
One of the great debates during the Christmas season is whether certain films should be considered Christmas movies. Just because a film takes place during the season doesn't necessarily make it prime for holiday viewing.
Home Alone doesn't fall into this category, and the soundtrack helps cement that fact. If you were to take away the John Williams score (for the sake of argument; we never want any John Williams score to go away permanently), every song in the movie — and we counted 11 in total — is a Christmas song. There's your primary fare, like "Carol of the Bells" and "Deck the Halls," but they use the soundtrack to help tell the story in subtle ways. They are playing "Run Run Rudolph" when the family is trying to make its flight. "Please Come Home for Christmas" symbolizes the message Kevin is learning throughout the film. These songs not only signify it's Christmas time but also help push a Christmas story forward.
 Turn on the Lights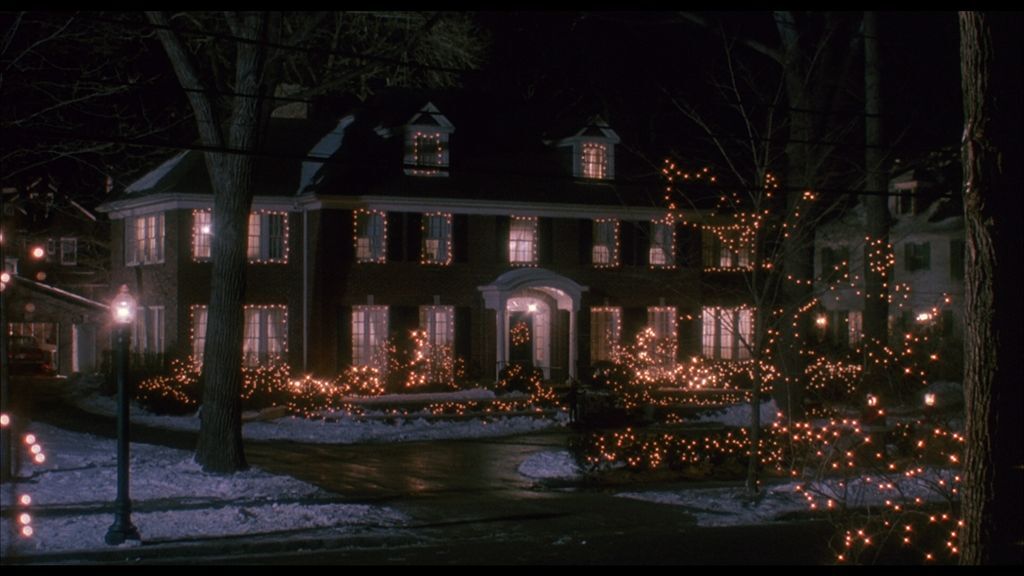 Home Alone takes place in suburban Chicago (with two detours to Paris and Scranton), the heart of the Midwest. If you grew up in the likes of Illinois, Michigan, Indiana, or Ohio, then you understand the amount of snow in the movie isn't just accurate, but maybe even a little understated.
Hughes and Columbus made sure the audience felt what it was like to live in one of these neighborhoods during Christmas time, and they did it simply by providing the visual; Christmas lights. If you pay attention, almost every house in the McAllisters' neighborhood is adorned in Christmas lights. One can assume before everyone left for their vacations, there was a contest to see who had the best lit house. While it is a subtle trick, it helps keep the "holiday feeling" throughout the movie, even in scenes when Kevin is merely walking down his street.
The Christmas Carol Moment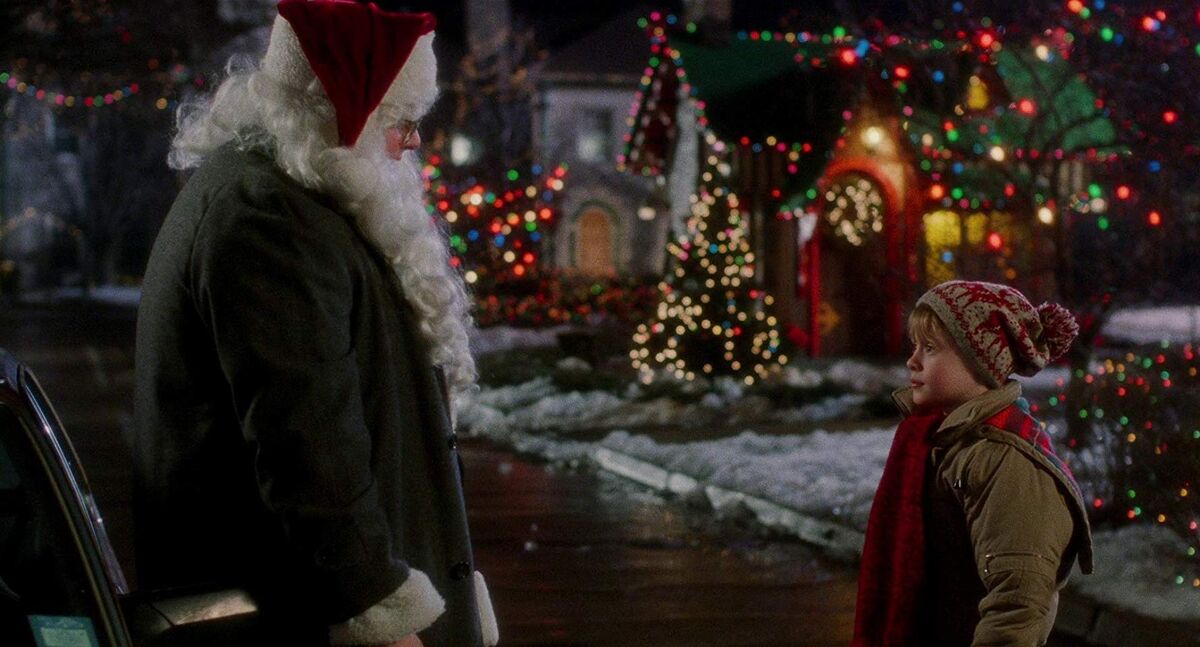 The final act of A Christmas Carol (any version, from Scrooged to the one with the Muppets) shows Ebenezer Scrooge realizing the true meaning of Christmas and taking the necessary steps to rectify his past mistakes.
Home Alone puts Kevin through a similar process. The beginning of the movie shows him announcing his "hatred" for his family and his Christmas wish that they all disappear. When he realizes it came true, he then goes through the journey of it being the best thing to happen to him, wishing his family was back home again. It even became the only thing he wanted for Christmas. Whether it's Ebenezer Scrooge helping Tiny Tim or Kevin understanding the value of family, the Christmas message is always the same, to grow into a better person.
From Christmas carols to Christmas lessons, Home Alone is a beautiful Christmas movie that should be on everyone's viewing list during the holiday season.
---
Note: This is an update to a story originally published December 20, 2019.