In a world filled with beloved superheroes, John Walker stands out in the MCU?by going against the grain, given how many people disliked him on sight when he first appeared in the final moments of the first episode of The Falcon and The Winter Soldier. That reaction was understandable though, given this man had the audacity to be calling himself the new Captain America, when we knew Steve Rogers had specifically wanted his friend, Sam Wilson, to take on that mantle ¨C and that Sam, while deciding not to become Captain America for reasons of his own, had believed the government was going to use Cap¡¯s shield as part of their tribute to him at the Smithsonian, rather than simply hand it to someone else.
All of which is to say that Wyatt Russell, the man actually wearing that Cap costume, has an uphill battle getting people to sympathize with John Walker, as the Marvel Comics character known as US Agent makes his live-action debut in the series. Fandom spoke to Russell about the oddity of playing the new Captain America long after he auditioned to play Steve Rogers himself, getting to show John¡¯s less abrasive side, what it was like filming his first Marvel action scene, and more.
CAP AT LAST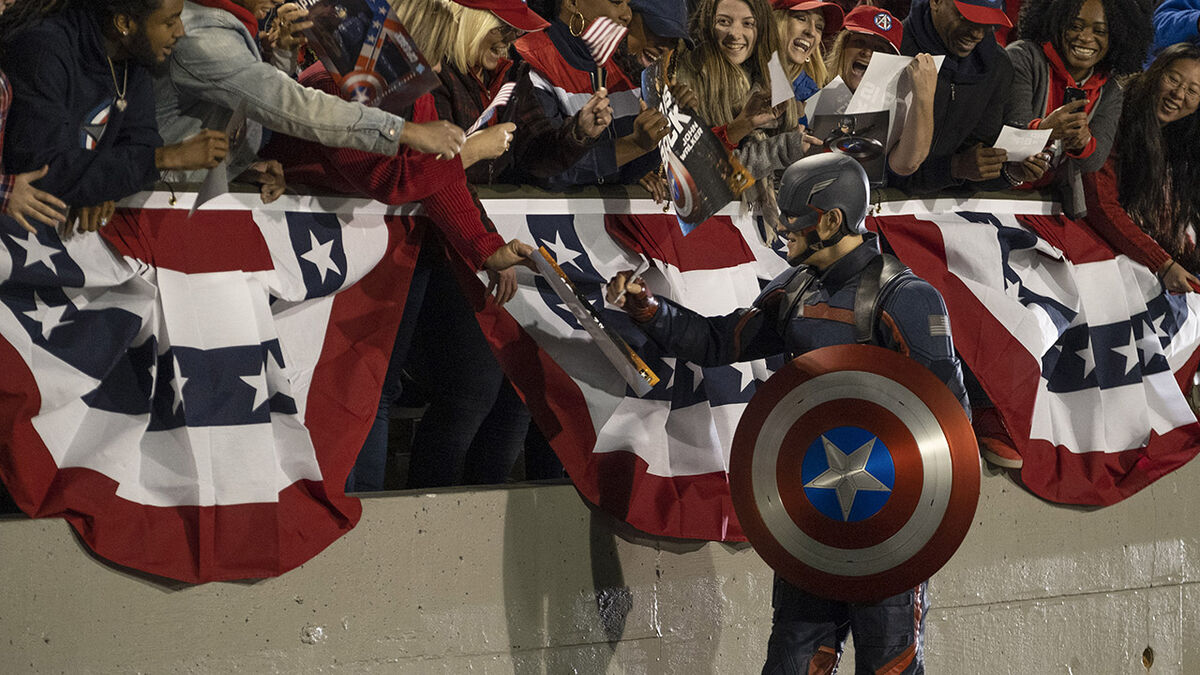 When Russell was just starting out, his very first audition was for the title role in Captain America: The First Avenger. While he obviously didn¡¯t get that role, he would go on to appear in films and series like Cowboys & Aliens, 22 Jump Street, Overlord, and Black Mirror. Of course, given how many Marvel projects there are, it was always a possibility he¡¯d eventually still end up in one ¨C but still pretty strange he would specifically end up playing the new Captain America.
Asked what it was like to be offered that role so long after his First Avenger audition, he replied, ¡°My first question was, 'Are you sure? Because I might not be your guy!' And then they were like, ¡®Oh no, it¡¯s this guy named John Walker and this is his trajectory and this is what he is¡¯ and they kind of pulled back the curtain a little bit on the character, not entirely, obviously, because I¡¯m only limited to what I know. But it seemed like a character that could go in many directions. He¡¯s a volatile guy, so that means he can be many different things at once in certain ways, which I enjoyed the idea of playing.¡±
As for what it felt like to finally put on a Captain America costume, Russell said it helped that he could temper any expectations, explaining, ¡°I think I had the benefit of just eleven or twelve years of experience at that point, having been through every iteration of a movie expectation, where people are saying, ¡®Things are gonna change, man. Things are gonna change for you!¡¯ And then nobody f**king goes to see the movie. [Laughs] And you¡¯re like, ¡®That didn¡¯t work!¡¯ So there¡¯s been a lot of expectations not met and then little things that did great, and you never know; the point is you never know. So when I¡¯m doing this, I have no idea. What if everybody doesn¡¯t like it? No one watches or it's the worst Marvel thing in history? I have no idea. So I'm just doing the best that I can and not really worry about the results of what it's going to be like. I try to forget about what I¡¯m wearing and how I¡¯m feeling about it in the moment."
MEETING JOHN
After John¡¯s intentionally jarring introduction at the end of episode one, the second episode of The Falcon and the Winter Soldier took a step back in its opening moments and showed a much more vulnerable look at the character, as we saw him sitting and waiting with his wife, Olivia Walker (Gabrielle Byndloss), nervous about making a big appearance in the costume.
Said Russell, ¡°I think that it's important to give context to a character. Without that, you just have maybe a little bit more of a one-dimensional character. Marvel is very good at doing that, at identifying those things and making those things work. [Head Writer] Malcolm Spellman wrote a really great scene and was able to infuse in a character — who was otherwise rather unlikable in how he is set up — to infuse aspects of vulnerability to give you some context for the character.¡±
Russell wasn¡¯t familiar with John Walker when he got the job, saying he quickly began to look up information on the character, though he ultimately decided not to read many of his comic book stories. Russell laughed that for him, diving into the comics, ¡°It's impossible. It's like a different language. I¡¯m like ¡®I don¡¯t know any of what this means, and he¡¯s in 19 different comics and there are different versions of him.¡¯ I was more confused after I started reading for 5 minutes, so I didn¡¯t read any more, but the comic art informed me a little bit more on his physicality. It gave me more of an idea of who he might be rather than the text.¡±
JOHN THE JERK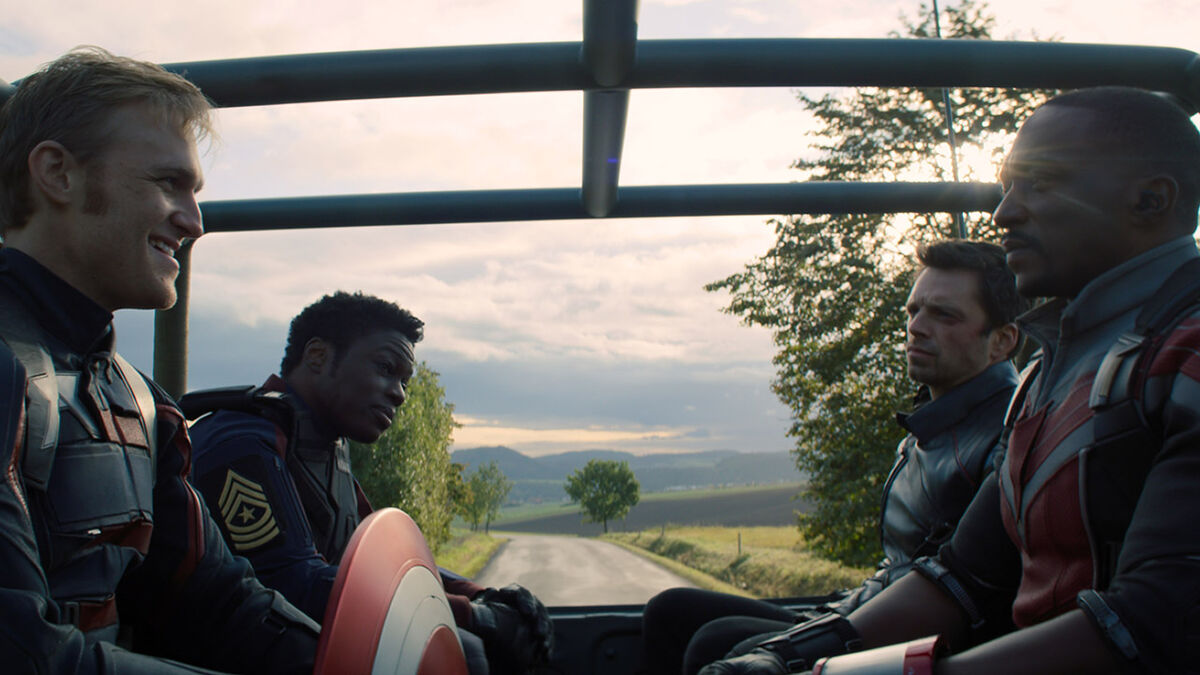 In the comics, John Walker is a harsh personality, to be sure, though most of the time he wouldn¡¯t be described as a villain as much as, well, a jerk.
Russell said that for his version of John, ¡°I think that there¡¯s part of that. He¡¯s figuring out how self-assuredness in different situations don¡¯t always come across as self-assuredness, and sometimes even your own self-assuredness you begin to realize is bravado. Does bravado help in certain situations? Does it hurt in certain situations? And with all of that in mind, who are you really as a superhero? What does it really mean to be one, what kind of superhero are you going to be? How can you operate the best inside of this world? You need to answer all of those questions and that¡¯s sort of what he¡¯s having to do in this series.¡±?
CAP IN ACTION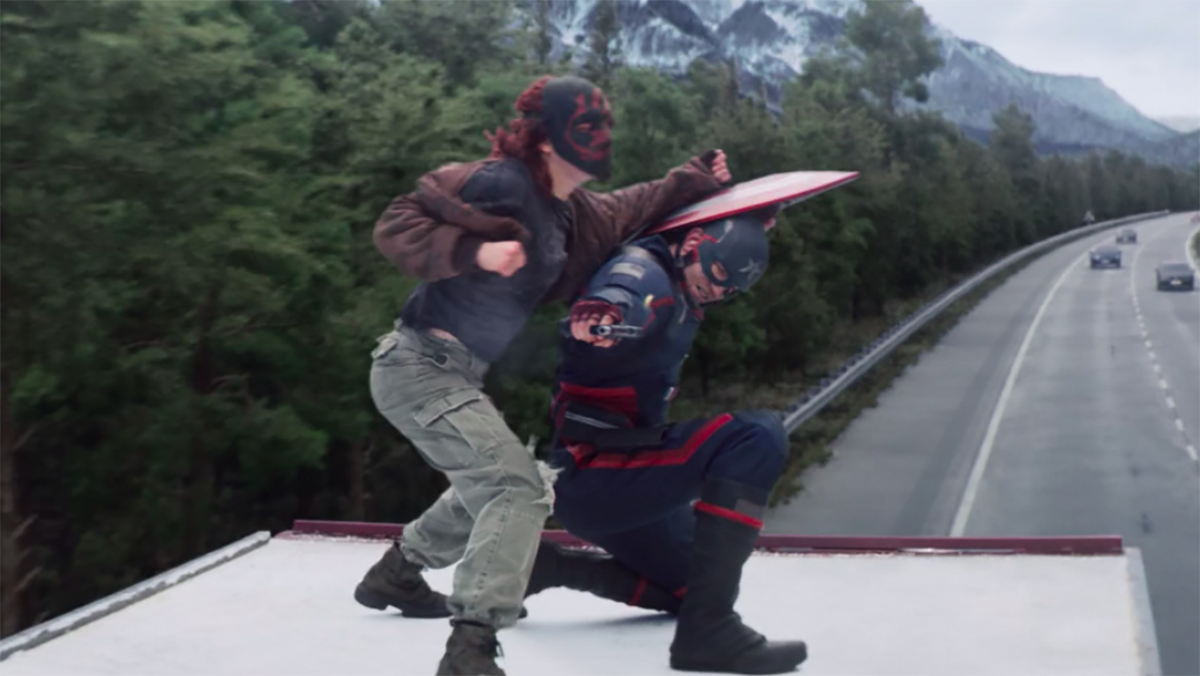 The second episode gave Russell his first big Marvel action sequence, as John and his partner, Lemar Hoskins/Battlestar (Cl¨¦ Bennett), joined Falcon (Anthony Mackie) and Bucky Barnes?(Sebastian Stan) in a fight against Karli Morgenthau?and?her?Flag Smashers ¨C whether Sam and Bucky wanted their help or not.
Russell said that filming that sequence was essentially everything you might guess it could be, describing it as ¡°Very fun and also tedious and exhausting and embarrassing at times, because what you see on screen is obviously ?a truck and people flying and this and that and the shield. But when I'm doing it, well, sometimes you just gotta jump into frame with a crazy outfit on, with people eating sandwiches and drinking Cokes around you, looking at you like you¡¯re a crazy person. You jump in and pretend you¡¯re on a truck and it looks really stupid, and you feel really dumb. But you have to remember that when the truck is in the back and everything [is added], it won¡¯t look stupid. So that was always a fun challenge, to be like, "You don¡¯t look that dumb! I know you think you look really dumb, but you don¡¯t look dumb.'"
PAPA EGO
Russell is the second member of his family to join the MCU, following his father, Kurt, who played Ego in Guardians of the Galaxy Vol. 2. Ego didn¡¯t survive Guardians 2, but if he had, what would he and John Walker make of each other?
Pondered Russell, ¡°What would Ego and John think of each other¡­ There¡¯s definitely kindred spirits there somewhere, don¡¯t you think? There¡¯s definitely kindred spirits. They both think they¡¯re kind of great and that is both their flaws. There¡¯s definitely some similarities there. I can see it.¡±
The Falcon and The Winter Soldier debuts new episodes Fridays on Disney+.