Hill House. Bly Manor. And a little place called the Overlook Hotel… If anyone knows about the importance of the right setting for a spooky story, it's Mike Flanagan, whose continually impressive horror output in recent years has included projects like The Haunting of Hill House, The Haunting of Bly Manor, and Doctor Sleep.
Flanagan returns with another excellent new Netflix limited series horror tale this week, Midnight Mass. The series is set on the fictional Crockett Island, whose tiny population of 127 gets a notable increase by the near simultaneous arrivals of Riley Flynn (Zach Gilford) and Father Paul (Hamish Linklater). Riley grew up on Crockett Island, but returns in the wake of a horrible event, while Father Paul seems to bring literal miracles with him – causing many of the island's residents to embrace their faith like never before. But as you might suspect, there's reasons to be concerned about what is occurring as well…
Flanagan and his longtime producing partner Trevor Macy — the two run Intrepid Pictures together — spoke to Fandom about how important Midnight Mass' location is and the cast's mix of familiar faces from previous Flanagan projects with actors new to his world. Plus, we spoke about The Haunting of Hill House now having the distinction of becoming one of the featured mazes at this year's Halloween Horror Nights.
FINDING (OR BUILDING)
THE RIGHT LOCATION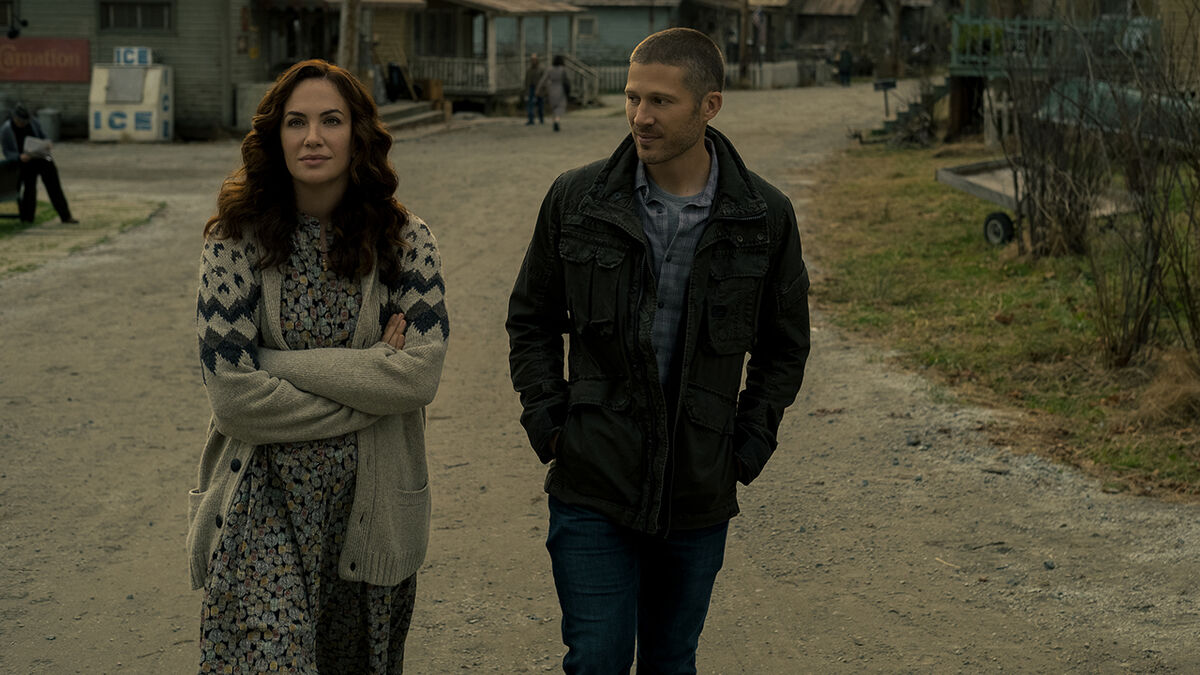 Though you'll often hear a film or TV show's setting described as an additional character on their show, Flanagan is a firm believer that is very true for the kind of stories he makes, remarking, "I think location is a character in and of itself in genre for sure. And especially when we're dealing with an allegory like this, Crockett Island had to be something very specific."
Flanagan recalled "We went looking for it everywhere," when it came to finding the perfect place to film their story. Noted Macy, "We looked for an [actual] island quite a bit. And we found a couple that would have been amazing. But the logistics were so complicated… Like the one we liked the most, we would have had to put the entire crew up on a cruise ship that we rented and park it in the harbor. So when that became apparent, the alternative became a lot more appealing."
Ultimately, Flanagan explained, they decided, "We had to build it. And most of what you're seeing in the show, pretty much all of it is built. All the houses on the water were shot in Gary Pointe park in Steveston, up here in Vancouver, and then the rest of the town, Town Square and Main Street and all that, was built in the middle of a farm in Langley just in an empty field."
By comparison, Flanagan noted, "Bly Manor was a digital creation. The inside of the house was something we built on the stage, but the outside was digital. Hill House was a mix between stage work and the real house that we found in Georgia. And we've never had to tackle something quite as big and as important as what Crockett Island ended up being, so all props to our incredible production designer who put this all together and built this whole thing."
THE EVER-GROWING FLANAGAN FAMILY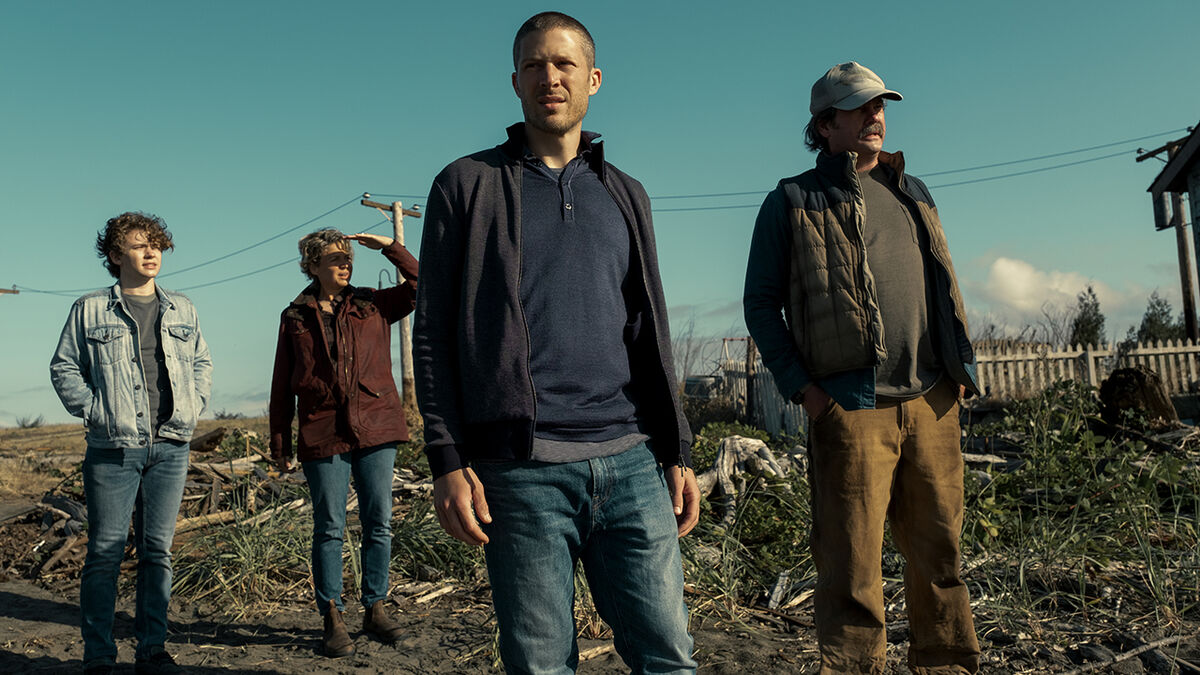 Flanagan is known to frequently use many of the actors he's previously worked with, including mainstays like his wife, Kate Siegel (Oculus, Ouija: Origin of Evil, Hush, The Haunting of Hill House, The Haunting of Bly Manor), and Henry Thomas (Ouija: Origin of Evil, Gerald's Game, The Haunting of Hill House, Doctor Sleep, The Haunting of Bly Manor), both of whom have major roles in Midnight Mass alongside other Flanagan returnees like Michael Trucco (Hush), Annabeth Gish (The Haunting of Hill House), and Samantha Sloyan (Hush, The Haunting of Hill House).
Flanagan explained that when developing new projects, "It's become pretty common now that we'll develop characters with actors in mind, especially for kind of the 'family' actors like Kate and Henry and Sam." Flangan added to that list someone he worked with for the first time more recently on The Haunting of Bly Manor, who is now back for Midnight Mass, saying, "Rahul Kohli I think is absolutely in the family that way too, where it's like, 'Okay, if there isn't something immediately obvious for him, we're gonna have to find it.'"
However, Midnight Mass has a few of its core characters played by actors Flanagan has never worked with previously, including both Gilford (Friday Night Lights) and Linklater (Legion). As Flanagan explained, "There are characters that emerge and it quickly becomes clear that they don't kind of naturally have an actor already attached; like the character is developing on their own without any preconceived notions of casting. And that was true of both Riley and Father Paul. And that is really exciting because I love working with the same people again and I really love having a shorthand and actors I can trust and and getting to stretch and grow with them, but it's also really fun to discover new talent and new relationships that way."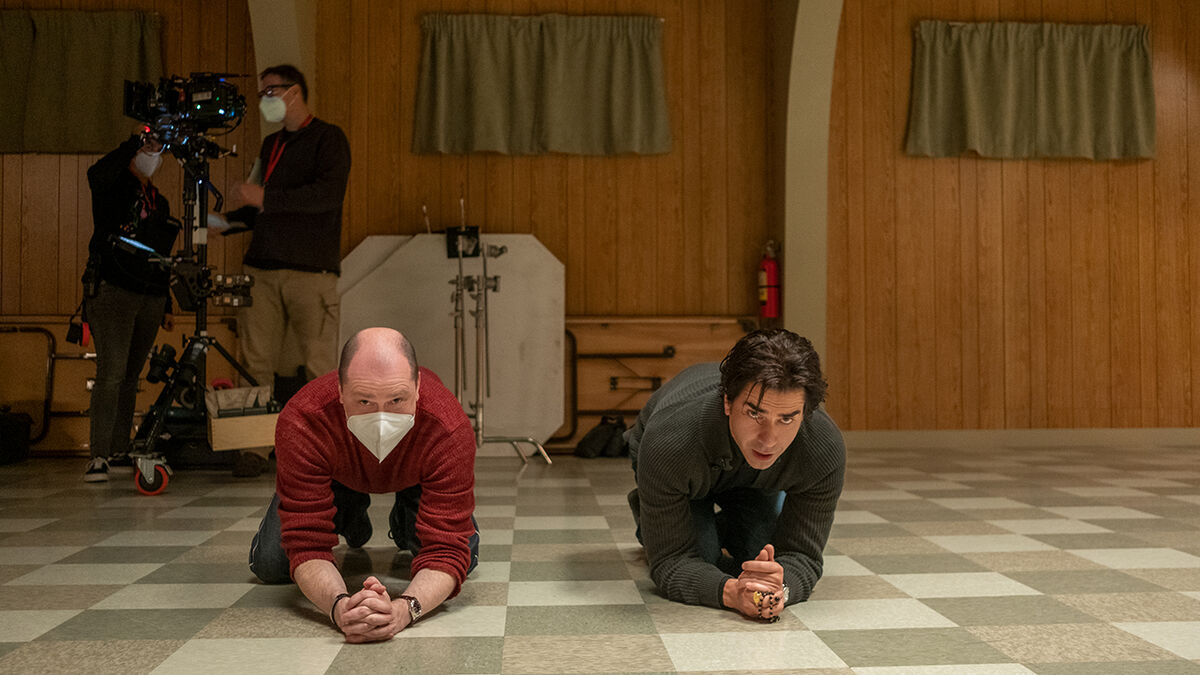 He added, "In this case, with Hamish and with Zach, it was neat, because the legacy cast was actually a little bit involved in that. When Hamish did his audition, his reader off-camera was Kate. It's really neat seeing how people fold in and out of the family and how they kind of find their spots in this growing company."
Flanagan revealed that early on, he and Macy actually had concerns about reusing the same actors, with Macy recalling that eventually, "We kind of got past that point. You don't want to seem like you're making movies in your living room with your friends and now that there aren't really any living rooms in the pictures, and haven't been for quite some time, it's less of a concern. It's more about who's done an amazing job for us, and this is particularly true because Mike's style of filmmaking is very precise. And it relies on a level of preparation and skill by the actors that is essential. And so when people display that level of preparation and skill, it's wonderful to have them back. Because it, in turn, allows us to punch above our weight, and maintain our schedules and budgets at a level that's palatable to Netflix, and it does great things for the whole show. So in addition to just making it more fun to work with people you really like, it starts first with that level of skill and work ethic."
HHHHN
(Hill House Halloween Horror Nights)
I had to also ask Flanagan and Macy what it was like to see The Haunting of Hill House brought to life at Universal's Halloween Horror Nights, where the show has been turned into an impressive maze for this year's event at both the Hollywood and Orlando parks.
Said Flanagan, of visiting the Universal Studios Hollywood incarnation, "Trevor and I got to walk the maze before it was open, before there was the cast and other people in there, and that was awesome. It was like walking through memories of production… It was trippy. But then I got to go back and actually go through it opening weekend with a bunch of friends and cast members and that was insane. It was a total joy to get scared by it… We came out of it and immediately turned around and went back in."
When it came to the experience of seeing the show brought to life in this manner, Flanagan observed, "The thing that I still can't wrap my head around is that the show has impacted enough people over the years that they turned it into, basically, a ride; that they turned it into this piece of pop culture entertainment that completely has a life of its own. It's probably the most surreal and humbling and just wonderfully delightful outcome  to any of the things we've ever worked on. It was really awesome. I want to go back!"
When I mentioned that I hoped Flanagan and Macy could also make it to Universal Orlando, where The Haunting of Hill House has distinct differences from its Hollywood counterpart, Flanagan replied, "I would love to go! I'm a fan, more than anything. I'm a horror fan who got lucky enough to work in horror. And so after we got out of Hill House, we went to The Exorcist maze and Texas Chainsaw and The Bride of Frankenstein. We did every maze in the park by the end of the night. And it was just delightful to kind of just be among the fandom again. I would love to go to Orlando. I really would love to just nerd out on the differences."
Midnight Mass premieres Friday, September 24 on Netflix.