It¡¯s unusual to get an offer to do an interview for a film after it has debuted, but given the opportunity to speak to Oscar Isaac for the recently-released The Addams Family 2, one obviously accepts.
The animated sequel, which sends the Addams on a road trip — and Wednesday into an identity crisis — is now in theaters and also available on PVOD. Isaac spoke to Fandom about taking on the character of Gomez Addams and the longtime appeal of Gomez & Morticia (voiced in the animated films by Charlize Theron) as a couple.
Plus, we spoke a bit about his upcoming series, as the Star Wars veteran joins the MCU in the Disney+ project,?Moon Knight.
FINDING GOMEZ
Gomez Addams has a distinct accent, and when it came to finding that voice, Isaac noted, ¡°The sense was that Morticia was from some kind of Eastern European place and that Gomez was more Mediterranean, Iberian area, so there was that actual, specific story element to it. And then, for me, Raul Julio was just always such a massive inspiration. And so that¡¯s my tip of my hat to his quintessential, iconic, Gomez Adams. It was something important for me to do.¡±
One of the funniest sequences in The Addams Family 2 finds Gomez pretending he has a country/cowboy type speaking voice. When it came to figuring out what exactly Gomez doing that would sound like, Isaac said, ¡°That was probably the most fun part to do [in the sequel], was figuring out his accent. At first we¡¯re like, ¡®What if he's really good at doing a country voice?¡¯ We tried that and that was funny, but then we're like, ¡®What if he's really bad at doing the country voice and that made us laugh even more.¡¯ Oftentimes, we¡¯re just kind of going with what makes us laugh.¡±
The Addams Family 2 leans even more into the macabre than the first film did, with some memorable gags like one involving severed fingers. When it came to the appeal for kids for horror-tinged elements like that, Isaac remarked, ¡°It's something that I think Latin culture does really well, like with the Day of the Dead, which is you take the mystery and the fear off of it by really confronting it more head on and confronting it with a sense of joy and wonder, which is ¡®it's a part of life.¡¯ So I think that the Addams', it brings that element to American culture.¡±
THE COUPLE THAT ADDAMS TOGETHER…
One thing is always clear about Gomez & Morticia… They are really, really into each other. This has always been a very crowd pleasing element for The Addams Family in all its incarnations and the duo are often held up as an example of "Couples Goals" on social media.
Asked about this romantic pairing, Isaac chuckled, saying, ¡°That's the thing… That's why it's so aspirational. It's like that old saying goes that after you're married for a while, you start taking each other for granted and it's hard to keep the passion alive. But it doesn't seem to be that hard for old Gomez and Morticia! They really connect physically, intimately in a very intense way. You know that both Pugsley and Wednesday came from some very serious intense love. And that's a beautiful thing and I think that's what's so sweet about it, and that's where a lot of the comedy comes from, is that you've got these very strange, goth, macabre characters that you know are attracted to the grotesque and yet they're passionate and full of love and adore each other.¡±
While the late Raul Julia made for a handsome Gomez in the 1990s, the animated version Isaac voices is based more directly on Charles Addams¡¯ original artwork and his quirky versions of the characters and Isaac noted, ¡°I was really excited that they were going back to Charles Addams' look, which is he's a much more grotesque character, almost a bit more like Igor from Frankenstein. I really love that. And also, what's great is that you get to play against that, in a way, making it even more overtly romantic. It's just a fun juxtaposition.¡±
OH, WHAT A KNIGHT?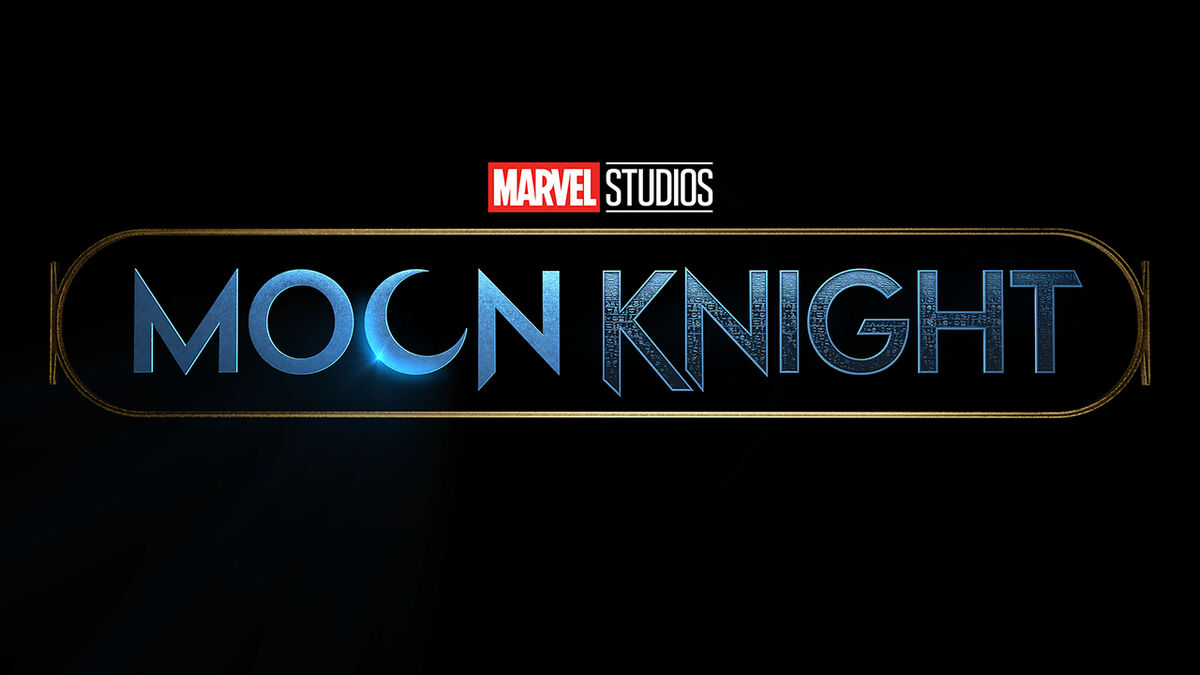 Isaac¡¯s a very busy guy these days, as this week sees Dune join The Addams Family 2?both in theaters and with an at-home option. And then, of course, is his big project in 2022, as he becomes Marc Spector and stars in the Disney+ / Marvel Studios series Moon Knight.
In the comics, Moon Knight?is often one of the more troubled superheroes out there. Asked about that and if it helped draw him to the part, Isaac said, ¡°That's really what it was. I collected comic books in the 90s but I had not heard of Moon Knight. It wasn't on my radar at all, so when it came my way I didn't have any baggage on it. I didn't really know anything. I read the first episode, I spoke with Kevin [Feige], I tested some stuff out on my kids¡­. And I just got really excited about the story and about the character and the potential there and I found there to be a lot of space to try some really out there stuff.¡±
One interesting element of Moon Knight in the comics are his multiple identities, including a millionaire and a cab driver, which come in handy as he investigates criminals, but may also be part of having dissociative identity disorder, or perhaps something caused by the abilities he was given (the comics have given a couple of different possibilities through the years).
Isaac was coy about how many different characters he might get to play in the series, but did say, ¡°Well, we're definitely doing the Moon Knight story! So I¡¯m gonna be really excited to talk about it ad nauseum next year.¡±
Moon Knight is actually the third Marvel Comics character Isaac has played, following Apocalypse in X-Men: Apocalypse and his cameo as the voice of Miguel O¡¯Hara, AKA Spider-Man 2099, in the post-credit scene of Spider-Man: Into the Spider-Verse. When I jokingly asked if he was trying to collect as many Marvel characters on his resume as possible, Isaac replied, ¡°You know, I'd like to say that there's way more intention behind what happens, but it's reacting to what comes my way. So this opportunity comes my way, and I think, ¡®Yeah, I'd love to do that.¡¯¡± It's not stuff that I've necessarily seeked out. And so I've just been very lucky that that stuff kind of lines up in a way that that really speaks to my interests, and I get a chance to contribute.¡±
And might we hear him as Spider-Man 2099 again, given a Spider-Verse sequel is in the works? Said Isaac, ¡°I would love to inhabit that character for more as well, so let's hope so!¡±
---
The Addams Family 2 is now in theaters and available to rent at home.
Click on the image below to see what Isaac and his fellow Dune costars and director had to say about the original novel's influence on science fiction.