Reginald Hudlin has had an eclectic, impressive career since his debut as a screenwriter and director with 1990¡¯s hit comedy House Party. In the midst of his work on many films through the years ¨C including directing Boomerang and producing Django Unchained (which garnered him an Academy Award nomination) — Hudlin also made the leap into writing comic books, beginning with a pivotal run on Marvel¡¯s Black Panther series from 2005-2008, which included the introduction of T¡¯Challa¡¯s sister, Shuri, and T¡¯Challa marrying X-Men team member Storm.
Hudlin¡¯s newest film as a director is Safety, which debuted on Disney+ this weekend. The film tells the true story of Ray McElrathbey (All American¡¯s Jay Reeves), a Freshman on Clemson University¡¯s football team who decides to take on the considerable challenge of raising his 11-year-old brother, Fahmarr (Thaddeus J. Mixson), when it became clear their mother¡¯s struggles with addiction made it impossible for her to do so.
As Hudlin explained, initially, ¡°I did not know this story, but the minute I read the script I was like, ¡®I love this, wow! Let¡¯s tell this story!¡¯
Hudlin spoke to Fandom about guiding an inspiring, classic-style Disney tale like this, what it¡¯s like to see Black Panther become a worldwide icon in recent years, and the continuing love for House Party.
FINDING RAY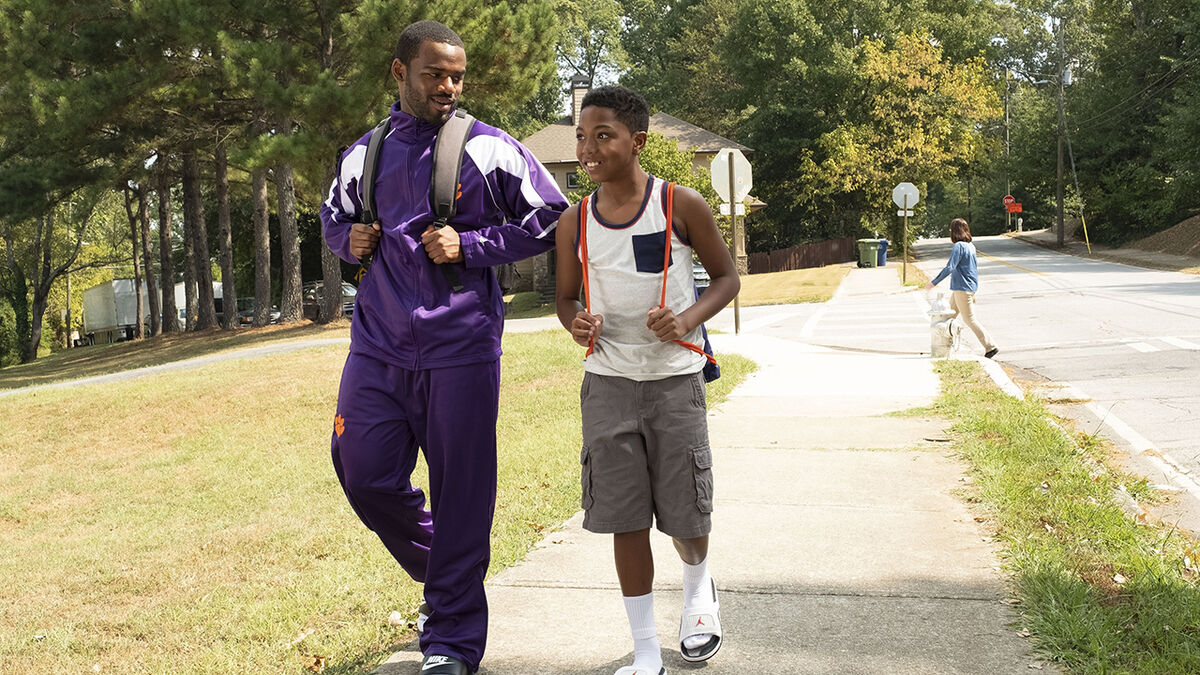 The part of Ray in Safety is a tricky one, calling for a young actor who can both hold the screen and exude an innate goodness and Hudlin said that when it came to casting the part, ¡°The biggest advantage we had was Disney going, ¡®This is not a movie where it¡¯s going to be star driven. Cast the best actor. The movie is the star.¡¯ That took enormous amount of pressure off, because for me, I needed someone who was a great actor, who could be charming and fun, and at the same time could deal with the really hard, more dramatic aspects of the story.¡±
On top of looking for all of that, Hudlin explained, ¡°After that part of the audition, we take him out to the field and say, ¡®Okay, let me see you throw a ball, let me see you catch a ball, let me see you run¡­ Can you take a hit? A big part of the project was making sure they had the athletic ability to possibly perform alongside real college players and real pro players who made up our team, and man when Jay Reeves came on we were like, ¡®¡­And we¡¯re good!¡¯¡±
Hudlin noted it became even more clear Reeves was the man for the job, ¡°pairing him with TJ, Thaddeus, who was far away the strongest option to play Fahmarr, because he was so strong. When we put them together, you felt that chemistry immediately. It's hard to fake brotherly chemistry, and they had it.¡±
MAKING A MOVIE FOR DISNEY+
Hudlin¡¯s career has included man different types of films. Regarding that, and now working on a Disney film of this type, he remarked, ¡°I love mixing it up, as you can tell. I¡¯m like, ¡®Oh, let¡¯s do a comedy, let's do a drama, let's do an animated movie, let's do a documentary!¡¯ I hadn¡¯t done this kind of sports film before but I just thought, man, what the world needs is this movie right now — and that was pre-COVID, pre social protests. So if anything, the need for this kind of story has even increased in this time of crisis. You know, to see a guy like Ray, with his moral center, who is focused on universal values like education, excellence on the field, and most of all family.¡±
This is Hudlin¡¯s first film made for a streaming service, but he explained, ¡°I certainly didn¡¯t change the way I shot the movie. I went for big, and scope, and a stadium of 80,000. I shot it the same way I would shoot it if I felt we were going out in IMAX. At the same time, these kinds of movies used to be theatrical movies, and now they¡¯re not, but it would be a tragedy not to tell a story like this because it didn¡¯t fit in the whatever people¡¯s formula is for a theatrical release. So the fact that streaming allows these kind of movies to get made is a blessing.¡±
PANTHER¡¯S RISE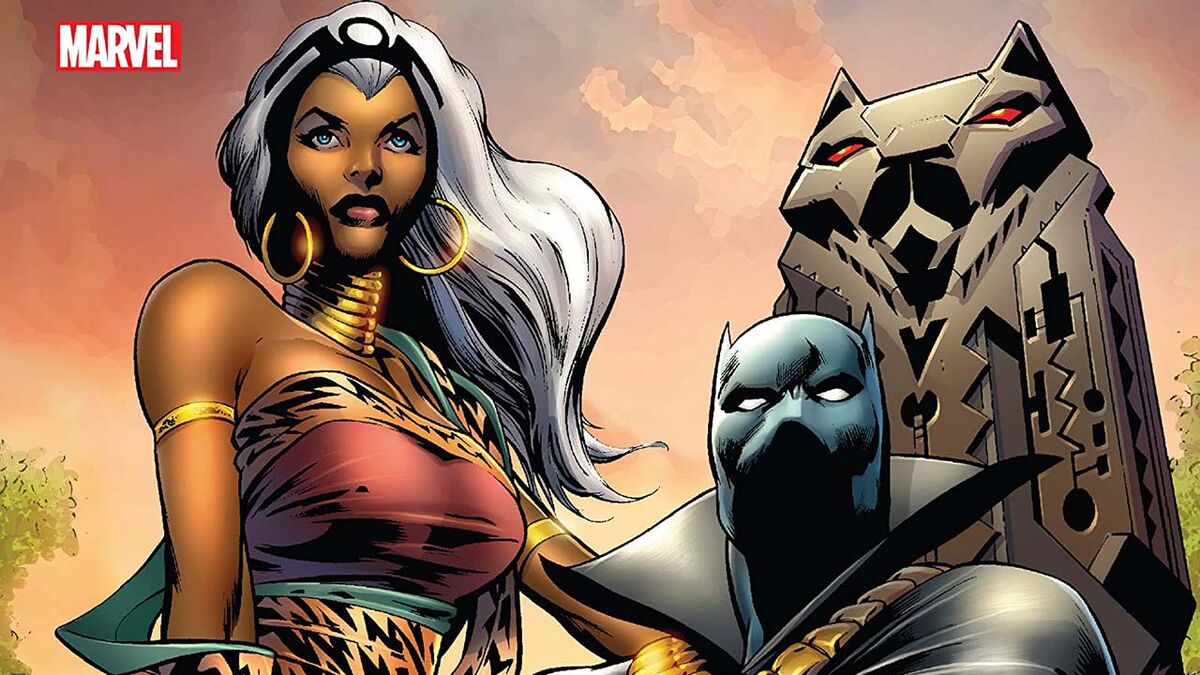 Hudlin¡¯s run on Black Panther got a lot of attention in comics circles, and had a ton of influence on what was to come, but this was still a decade before the character would arrive on the big screen and become unbelievably popular thanks to his portrayal by the late Chadwick Boseman in the MCU films.
Asked if he was surprised to see Black Panther become so embraced, Hudlin replied, with a smile, ¡°I knew it. I always knew it. You know, I felt that way when I was a kid and that¡¯s why I always wanted to write the book and when I got the opportunity I was really grateful, so it's wonderful. I knew the movie would be a hit, but I couldn¡¯t predict the first billion-dollar [solo debut] superhero. But that just reinforces the point that people were desperately dying for this kind of story and this kind of character. It¡¯s just the beginning as far as I¡¯m concerned, but I¡¯m very happy for its success and I¡¯m very proud of Shuri, his sister, because I made her up! So the fact that she is beloved as she is really makes me proud.¡±
Hudlin didn¡¯t introduce Storm, but he did decide to make her and T¡¯Challa¡¯s romance ¨C previously a rarely referenced part of their childhood backstory ¨C a central plotline. And while Storm has been portrayed in several X-Men films, it¡¯s likely we could get a new version in the years to come who is firmly part of the MCU.
Said Hudlin, ¡°It was always tragic, all these great characters who should be together separated by this corporate stuff.¡± Storm and Black Panther¡¯s marriage ended in the comics, but several alternate reality stories have depicted their powerful children, leaving open the possibility of reconciliation.
Hudlin said, with a laugh, ¡°It's so crazy because when the merger happened between Disney and Fox, I don't know if it was my first thought but probably second or third, I¡¯m like, ¡®The merge can happen¡­ The kids can happen! Oh, you think you¡¯ve got great stories with those characters, now wait till they¡¯ve got kids!¡±
THE PARTY THAT WON¡¯T STOP
Hudlin¡¯s debut film, 1990¡¯s House Party, had multiple follow-ups ¨C though Hudlin wasn¡¯t involved — and in 2018, a reboot was announced with LeBron James as a producer.
Reflecting on that film¡¯s success, Hudlin remarked, ¡°I made the first House Party, and there¡¯s been, I don¡¯t know, four sequels — two theatrical, two home video — so it¡¯s a beloved property and almost every week on my social media feed the dance number pops up with Kid and Play and Tisha [Campbell] and A.J [Johnson] and the amount of love that I¡¯ve gotten this year being with it being the 30th anniversary is amazing. It¡¯s a multi-generational property and I¡¯m really grateful for its success. For me, if there¡¯s another one then there¡¯s always another one. They keep making them like they kept making Jaws sequels and it just speaks to the fact that the original movie keeps resonating with people."
Hudlin added, ¡°I was doing an interview earlier and the interviewer said, ¡®Oh, the director of The Raid loves House Party,¡¯ and I was like, ¡®Oh man, I love The Raid!¡¯ That made me so happy. I appreciate the fact that the movie continues to resonate.¡±
Safety is now streaming on Disney+.