San Diego Comic-Con is here! Well# sort of. For obvious 2021 reasons, the mega-event will be doing a Comic-Con@Home version of the convention this year, as they did in 2020, with plans to return in person for the full event in 2022.
Certainly, Comic-Con@Home isn*t nearly as jam-packed as a normal SDCC schedule is, but there is still a pretty lengthy list of virtual panels to check out, many of which will feature the debut of brand new info, trailers and footage from some much-anticipated upcoming films and series.
Fandom did a series of Twitter polls asking which panel you were most excited for and three panels in particular got a ton of love, which we*re highlighting below, along with 17 other panels that stand out.
Comic-Con@Home officially runs from Friday, July 23 每 Sunday, July 25 (though there are a few panels that will be released prior to that). All of the panels will be viewable on the Comic-Con YouTube channel.
DRAGON BALL SUPER
Friday, July 23 10:00am PT
The ever-popular Dragon Ball franchise will be present at Comic-Con@Home with a panel featuring the voice of Goku, Masako Nozawa, along with Akio Iyoku?(Executive Producer), and?Norihiro Hayashida?(producer of TV animation and movies for the Dragon Ball series). The big news will be info about the next Dragon Ball movie, and the panel will also include a musical performance by Hironobu Kageyama. The Army of the Dead prequel movie and the new Blade Runner anime series couldn*t stand up to the mighty Dragon Ball, which beat those two with 36.2% in one of our polls about which panels you're most excited for.
Amazon
Friday, July 23 11:00am PT
The simply-titled ※Amazon Panel§ has a ton of interest around it for a big reason: Wheel of Time. Rafe Judkins, the showrunner for Amazon*s upcoming adaptation of the beloved novels — which includes Rosamund Pike as Moiraine?among its cast —?will be part of this look at several new and upcoming shows from Amazon Prime Video and IMDb TV, which also includes Evangelion: 3.0+1.0 Thrice Upon a Time showrunner Hideaki Anno, S.O.Z showrunner Nico Entel, and I Know What You Did Last Summer showrunner Sara Goodman, alongside Leverage: Redemption stars Beth Riesgraf?&?Noah Wyle. ※Exclusive asset drops and announcements§ are promised, so it*s likely we'll get new footage from Wheel of Time, which received a winning 36% of the vote in another one of our polls about Comic-Con@Home panels, beating out the likes of Snake Eyes, Masters of the Universe, and Batman: The Long Halloween. Wrote @MichaelECrow,?"Any answer that is not Wheel of Time is basically wrong. Get ready, everyone. Get. Ready."
RICK AND MORTY
Friday, July 24 4:00pm PT
The love for Rick and Morty is clearly still going strong, as it beat out some notably diabolical and devilish competition (Dexter! Lucifer! Chucky!) in a Fandom poll, with a huge 50.5% of the vote naming it the most-anticipated panel of the bunch. With Season 5 currently airing, there will no doubt be plenty of talk about what we*ve seen so far and what*s to come, with a panel consisting of co-creator/Executive Producer Dan Harmon,? showrunner/EP Scott Marder, and cast members Chris Parnell?(※Jerry Smith§),?Sarah Chalke?(※Beth Smith§),?Spencer Grammer?(※Summer Smith§),?moderated by Brandon Johnson?("Mr. Goldenfold"). Additional special guests are promised as well.
Those were at the top of the list of the Comic-Con@Home panels you*re psyched for, but there*s plenty more of note! Let*s look at some highlights.
SNAKE EYES: G.I. JOE ORIGINS
Wednesday, July 21 1:00pm PT
The one and only panel on Wednesday at Comic-Con@Home is for this weekend*s big new movie, Snake Eyes: G.I. Joe Origins. The panel will feature a ton of the cast from the film, including?Snake-Eyes himself, Henry Golding, along with Andrew Koji ("Storm Shadow"), ?rsula Corber車 ("Baroness"), Samara Weaving ("Scarlett"), Haruka Abe, Iko Uwais ("Hard Master"), Peter Mensah ("Blind Master"),?and?Takehiro Hira ("Kenta"). They*ll be joined by Larry Hama, the legendary writer of the 1980s G.I. Joe comic books (and file cards!) who consulted on the film. Fans in select markets will also have a chance to go to a special advanced screening of Snake Eyes on Wednesday night.
HEELS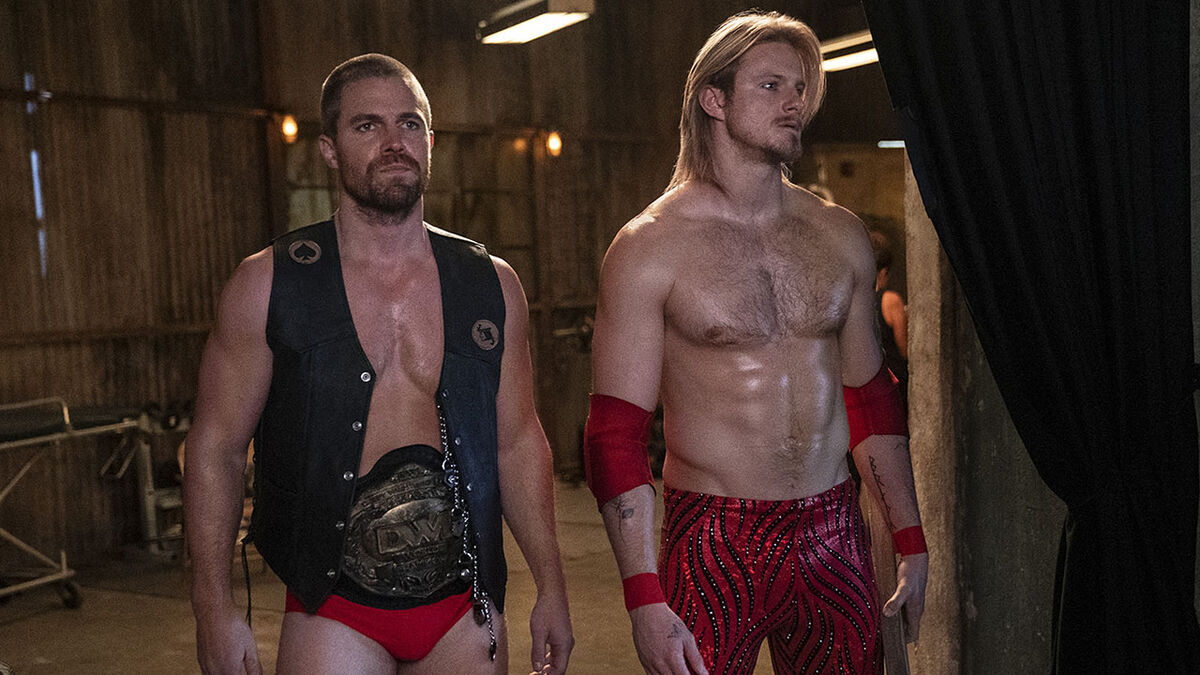 Friday, July 23 10:00am PT
Having wrapped up his time as Oliver Queen, Arrow star Stephen Amell is turning his real life fandom for pro wrestling into a new TV series on Starz. Amell and Alexander Ludwig (Vikings) play two brothers and fellow wrestlers, and will be joined on a panel for the soon-to-debut series by their costars Alison Luff, Mary McCormack, Kelli Berglund, Allen Maldonado, James Harrison,?and Chris Bauer. Also on the panel is Heels creator and Executive Producer Michael Waldron, fresh off the success of Loki, which he served as Head Writer on, and his fellow Heels EP, showrunner Mike O*Malley.
Paramount+ Animation?
Friday, July 23 10:00am PT
A busy panel for animation on Paramount+ has two different Star Trek series to spotlight, including the second season of Star Trek: Lower Decks and the upcoming new series Star Trek: Prodigy. Lower Decks' Jerry O*Connell will moderate the portion focused on Prodigy, with a panel including Kate Mulgrew (reprising her role from Star Trek: Voyager as Captain Janeway) and Brett Gray ("Dal"), Ella Purnell?("Gwyn") , Angus Imrie ("Zero"), Rylee Alazraqui ("Rok-Tahk"), Dee Bradley Baker ("Murf"),?and?Jason Mantzoukas ("Jankom Pog") alongside executive producers?Kevin Hageman, Dan Hageman,?and director/co-executive producer?Ben Hibon. The Lower Decks portion will then feature Tawny Newsome ("Ensign Beckett Mariner"), Jack Quaid ("Lieutenant junior grade Brad Boimler"),?and?Eugene Cordero?("Sam Rutherford") and series creator Mike McMahan. On the non-Trek front, look for portions of the panel focused on the adult animated comedy The Harper House?and Stephen Colbert Presents Tooning Out The News, with Colbert himself taking part.
Mattel & WWE Elite Squad?
Friday July 23 11:00am PT
Usually a fun mixture of toy preview and pro wrestling antics, this year*s version of the annual Mattel/WWE panel will look at upcoming figures on the horizon for the WWE superstars. WWE wrestlers Bianca Belair, Johnny Gargano, Dominik Mysterio,?and?Adam Cole will join the panel, giving their perspective on all things toys and wrestling.
Masters of the Universe: Revelation
Friday, July 23 12:00pm PT
Kevin Smith developed Netflix*s new Masters of the Universe animated series, conceiving it as a sequel to the classic 1980s series that introduced a generation of fans to He-Man and his fellow Eternians. The show will debut on Netflix the same day as the panel and there*s no word yet on who will be on the panel, though it*s safe to assume Comic-Con mainstay Smith will be there. The cast has plenty of great options too, given it includes the likes of Chris Wood asPrince Adam / He-Man, Mark Hamill as Skeletor, Sarah Michelle Gellar as Teela, Liam Cunningham as Man-At-Arms, Lena Headey as?Evil-Lyn, Diedrich Bader as bothKing Randor and Trap Jaw, and Alicia Silverstone as Queen Marlena.
Batman: The Long Halloween
Part Two?
Friday, July 23 3:00pm PT
With Part One having been released a few weeks back to strong reviews and audience reaction, the second and final part of the animated adaption of the classic Batman story, The Long Halloween, is the focus of a Comic-Con@Home panel. Cast members Jensen Ackles?(※Bruce Wayne/Batman§),?Katee Sackhoff?(※Poison Ivy§),?Julie Nathanson?(※Gilda Dent§),?Troy Baker?(※The Joker§) and screenwriter?Tim Sheridan?will preview what*s to come.?@Pauliyed_ wrote that "of course" Batman: The Long Halloween Part Two was the panel they were most excited for, adding that the Part One cliffhanger "keeps me on edge."
FEAR STREET TRILOGY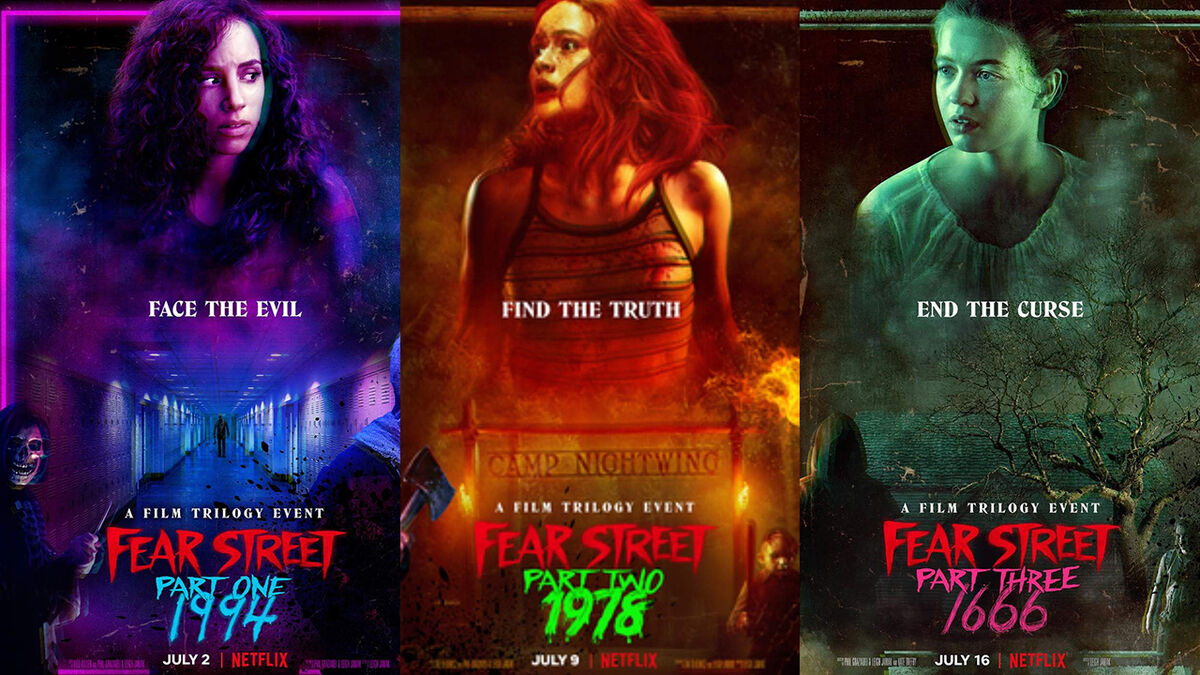 Friday, July 23 4:00pm PT
Garnering a lot of attention this summer, the gory throwback Fear Street trilogy stood out on Netflix by using a weekly release model for the three films it was comprised of, versus Netflix*s usual binge release for their series. With the trilogy now complete, director Leigh Janiak,?cast members?Kiana Madeira ("Deena"), Olivia Scott Welch ("Sam"), Benjamin Flores Jr. ("Josh"),?and?Fear Street?author?R.L. Stine?will discuss the adaption 每 and no doubt questions regarding the possibility of the story continuing in some manner.
Blade Runner: Black Lotus
Friday, July 23 5:00pm PT
A notable expansion of Blade Runner (especially considering how long it took to get an actual theatrical follow-up!), the new anime series Blade Runner: Black Lotus will expand the world from the 1982 film and its 2017 sequel, Blade Runner 2049. The show is produced via a collaboration between Adult Swim and Crunchyroll and the panel will include Shinji Aramaki?(co-director),?Kenji Kamiyama?(co-director),?Joseph Chou?(executive producer),?Wes Gleason?(voice director) and cast member?Jessica Henwick?("Elle").
CENTRAL PARK
Saturday, July 24 3:00pm PT
Apple TV+ has been gaining buzz with high quality series like Ted Lasso and Mythic Quest, and another comedy gem for the new-ish streaming service is Central Park. Currently in its second season, the animated comedy-musical series will make its Comic-Con debut with a panel featuring co-creator Josh Gad (who voices Birdie) and fellow co-creator Loren Bouchard, plus cast members Leslie Odom Jr ("Owen Tillerman") and Tituss Burgess ("Cole Tillerman");?and producers?Kelvin Yu?and?Steven Davis who will discuss the show, its characters, and the inclusion of Broadway-caliber original songs.
THE WALKING DEAD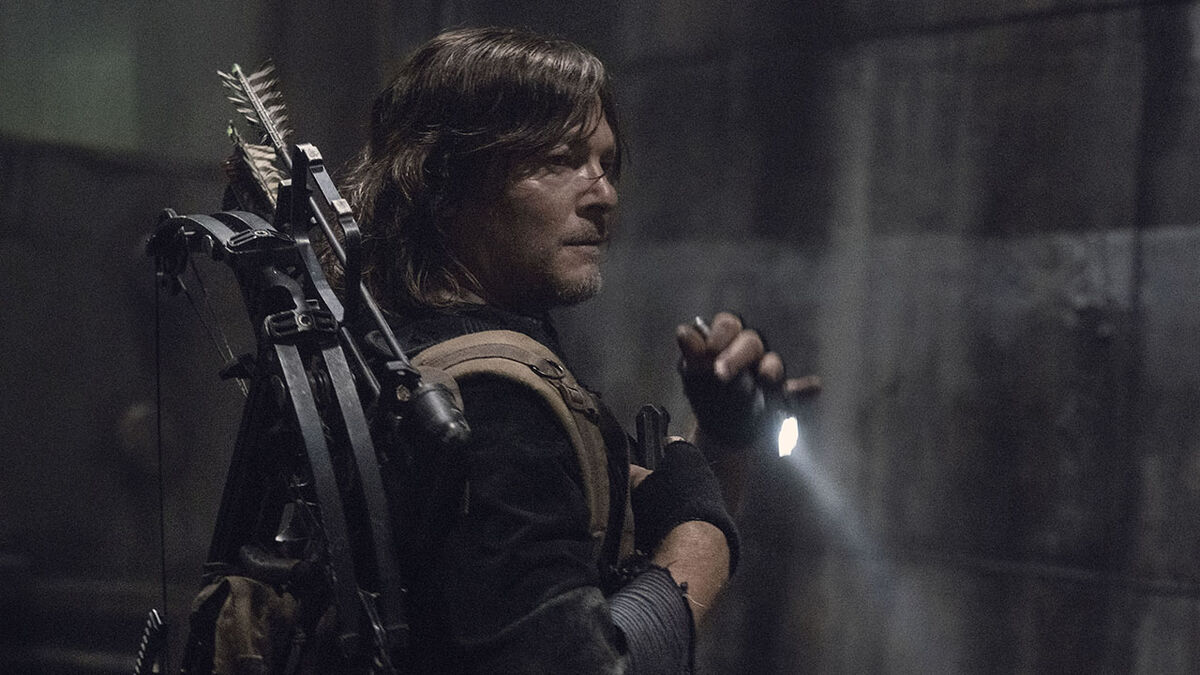 Saturday, July 24 4:00pm PT
After more than a decade on the air 每 and after a ton of packed, Hall H panels 每 The Walking Dead is finally entering its final season soon, as Season 11 kicks off. Yet to be named cast and creators from the series will discuss what to expect in the expanded final season, with the first trailer for Season 11 debuting as well. (The Walking Dead franchise will be well represented at Comic-Con@Home, with separate panels for Fear the Walking Dead and The Walking Dead: World Beyond as well).
Horror Noire?
Saturday, July 24 4:00pm PT
A follow-up to the excellent documentary, Horror Noire: A History of Black Horror, Shudder*s new anthology series, Horror Noire, will showcase stories of Black horror from Black directors and screenwriters. Writers?Tananarive Due, Steven Barnes, Shernold Edwards,?and?Victor LaValle?will discuss the stories you*ll find on the series and the inspiration behind them.
Lucifer?
Saturday, July 24 5:00pm PT
The end is coming for Lucifer, with the popular series (which survived cancellation by FOX a couple years back) heading towards its sixth and final season on Netflix. Star Tom Ellis (※Lucifer§) and the show*s executive producers,?Joe Henderson?and?Ildy Modrovich,?will discuss bringing Lucifer*s story to its conclusion.
Doctor Who
Sunday, July 25 10:00am PT
Returning to Comic-con in its usual Sunday slot, the amazingly durable Doctor Who will be back with a panel previewing the upcoming Season 13 of the series. Showrunner?Chris Chibnall will be joined by the show*s star, Jodie Whittaker ("Thirteenth Doctor"), plus Mandip Gill ("Yasmin Khan"),?and new cast member?John Bishop ("Dan") 每 and what's teased as a ※very special surprise guest.§ Hmm# @amurkymuc?is clearly psyched for whatever this panel has in store, writing, "Doctor Who is going to carry SDCC this year."
DC*s Legends of Tomorrow
Sunday, July 25 12:00pm PT
Season 6 of the CW*s most delightfully weird DC Comics-based show has continued the time travel hijinks and with several episodes still to go, the panel for the show will no doubt discuss what we*ve just seen and what we can expect as we hurtle towards the finale (and to the already-ordered Season 7). A packed panel includes Legends stars?Caity Lotz, Tala Ashe, Jes Macallan, Olivia Swann, Adam Tsekhman, Shayan Sobhian, Lisseth Chavez,? Nick Zano?and?Matt Ryan,?and executive producers?Phil Klemmer?and?Keto Shimizu.
Dexter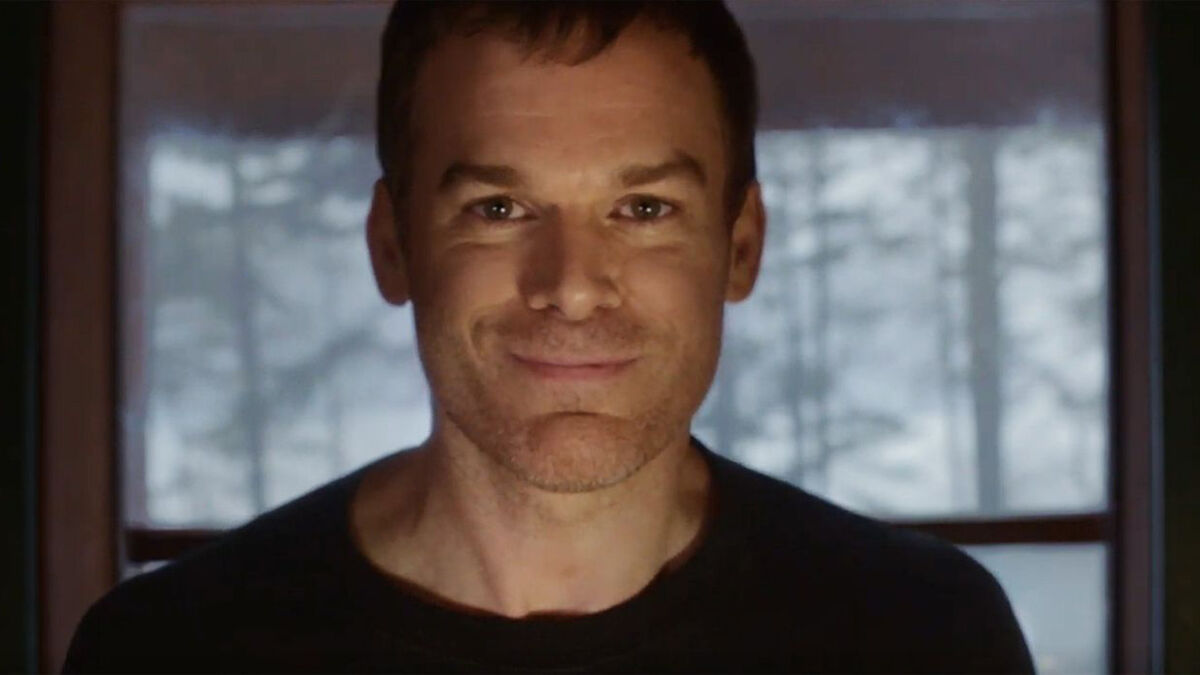 Sunday, July 25 1:00pm PT
Dexter was a very popular series but it*s safe to say it didn*t end in a way many would call satisfying. Can the vigilante serial killer*s story be redeemed? We shall see, as he*s coming back with 10 new episodes this fall on Showtime.?Dexter Morgan?himself, Michael C. Hall, will be joined by showrunner/Executive Producer Clyde Phillips, Scott Reynolds?(executive producer),?Marcos Siega?(executive producer, director), and new cast member?Julia Jones ("Angela Jones"), as the new trailer for the show*s return debuts.
Army of Thieves
Sunday, July 25 2:00pm PT
Zack Snyder*s Army of the Dead was only the beginning of a new franchise with many spinoffs in the works. The first we*ll see is Army of Thieves, a prequel film focused on star?Matthias Schweigh?fer*s safecracker character, Dieter. Schweigh?fer?directed the film as well as starring in it, and will be joined on the Comic-Con@Home panel by Zack Snyder and his fellow producers Deborah Snyder,?and?Wesley Coller, along with star Nathalie Emmanuel?(Game of Thrones / the Fast & Furious franchise) to discuss the approach to a prequel to a zombie movie that may not have any zombies in it!
Chucky
Sunday, July 25 2:00pm PT
Wanna play? Chucky has been going strong since 1988, standing out from his horror brethren by continuing the same storylines and continuity for 33 years now (yes, there was that movie reboot made by a separate studio from most of the films but that very much wasn*t part of the main franchise). Now he*s coming to TV in a new series, simply titled Chucky, airing on both USA and Syfy that finds the killer doll taken into a new household, even as some familiar faces return as well. The Legacy of Chucky presentation will debut an exclusive featurette focused on the history of the series, including the franchise*s creator?Don Mancini, and longtime cast members?Brad Dourif ("Chucky"),?Jennifer Tilly?("Tiffany Valentine"),?Fiona Dourif?("Nica Pierce"),?Alex Vincent?("Andy Barclay"), and?Christine Elise?("Kyle"), all of whom are back for the series. They*ll be joined by their new costars, Devon Sawa ("Logan Webber"),?Lexa Doig ("Bree Webber"),?Zackary Arthur ("Jake Webber"), Bjorgvin Arnarson ("Devon Lopez"), Alyvia Alyn Lind ("Lexy Cross"),?and?Teo Briones ("Junior Webber").