For the fans or the curious, Fandom in partnership with our gaming group Fanatical, are offering  "Warhammer The End Times – Vermintide" for PC. While it may have been released in 2015, what's a better way to spend the holidays than playing a game that brings back some nostalgia?
In case you may have missed this gem, Vermintide is set in the End Times of the iconic Warhammer Fantasy world. This multiplayer game let's you co-op with three people and right against the Skaven in the City of Ubersreik.
Fanatical is trading you a copy of the game — all you have to do is sign up for their email newsletter which includes the latest deals, competitions and game features, including exclusive email-only VIP offers. What's more, anyone grabbing a copy of the game will also receive a 5% discount off their next order.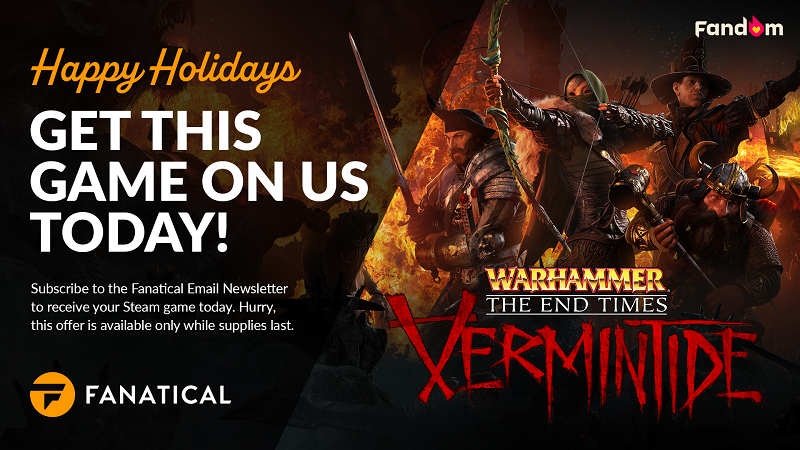 While you're there, check out Fanatical's Black Friday Sale! This sale is huge. With almost 7000 games available at steep discounts, don't forget daily 24-hour flash deals on some of the biggest games from the largest publishers including:
46% off FIFA 22
48% off Mass Effect Legendary Edition
50% off Days Gone
67% off Jedi Fallen Order
70% off Shadow of the Tomb Raider Definitive Edition
Love surprises? Then you can also get a free mystery Steam game when you spend $10.
So no matter what you're doing on Thanksgiving be it eating your umpteenth serving of pie or chatting with relatives, you can rest assured you can smite the heretics at a significant discount thanks to Fanatical. Happy Thanksgiving!