So, you've spent hours upon hours making your island on Animal Crossing a perfect paradise. You've terraformed, weeded and planted flowers, built bridges and spent tens of thousands of Nook Miles on tickets to islands to find your perfect villager (some people even spent actual, human money to get Raymond). Maybe you've researched the internet for tricks to stretch your furniture to its absolute limits, making anything from an outdoor cafe to a three-story castle facade (anyone else use the backwards-rock-wall-to-make-a-normal-looking-wall trick?). Whatever your approach, you've finally shaped your island into something to be proud of. Then Nintendo drops two massive updates that give you more options and customization than you ever thought possible, and you're left with the paralyzing vastness of possibility. On top of that, the holidays are coming up. How do you prepare? We've got you covered.

Turkey Day (Thanksgiving)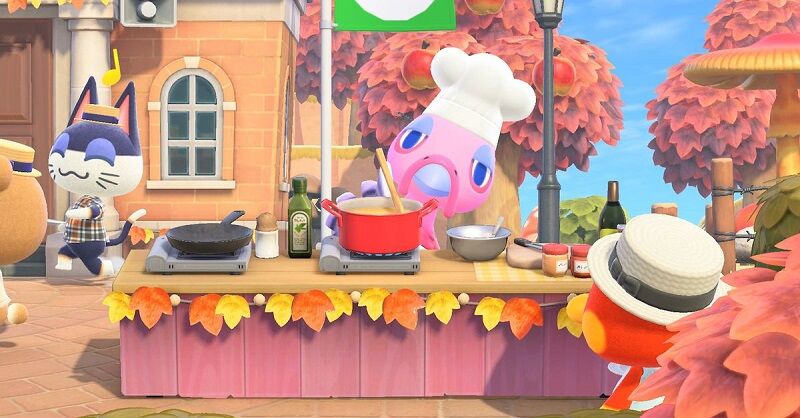 With this fan-favorite eating holiday right around the corner, you want to make sure you've got a welcoming island for Turkey Day visitor and chef extraordinaire, Franklin. Now, Franklin himself is, in fact, a turkey, so don't expect your traditional turkey dinner. Also, your island may be inhabited by cows and pigs, so we can rule out the roast and ham as well. The dishes you'll make on this special day will either involve just fruits and veggies or seafood. Nothing wrong with a pescatarian Thanksgiving!
Get ready to do a lot of fishing, diving and foraging to provide the right ingredients for everyone to make their choice dishes. As far as decorations go, you'll be rewarded with various items and DIY recipes that fit the holiday theme. You could set up some extra tables outside and set them with some dishes you've made yourself. Be sure to spice up the space with autumn leaf piles, mushrooms, and wheat decor. Don't forget the cornucopia centerpiece!
Toy Day (Christmas)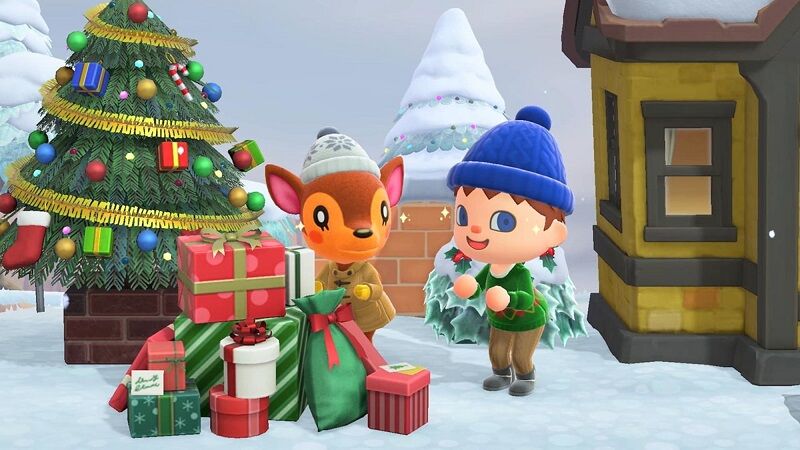 After Turkey Day, the build-up to Toy Day begins. Ahead of the day itself (December 25), you'll want to do some prep around the island. Shake your cedar trees (the pointy ones) for a chance to pick up ornaments which can be used in crafting! If you're worried about wasps, shake the trees while carrying a net, catch those angry little guys and turn around and sell them for 2,500 Bells. That'll teach 'em. Also, Timmy and Tommy will be selling toys at their store every day, so be sure to pick up enough to give to your villagers on Toy Day. They don't need to be different, so if you're trying to save time, you can just buy in bulk (heartless). Make sure you don't forget to wrap them in the wrapping paper you'll receive from Jingle!
There are a number of seasonal items and crafts you can get, so use those to decorate your home and island. If you want to take it further, go ahead and spread the Toy Day cheer to your neighbors! You could put up a tree in their yard or give them a wreath to put on their door. Also, with Brewster's coffee shop now available, you can invite some friends to escape the cold by enjoying a hot cup of joe together. If you happen to share your island with another human, you can really get in the spirit by giving them that piece of furniture they've had their eye on. Or just give them a fat bag of Bells.
Other Holidays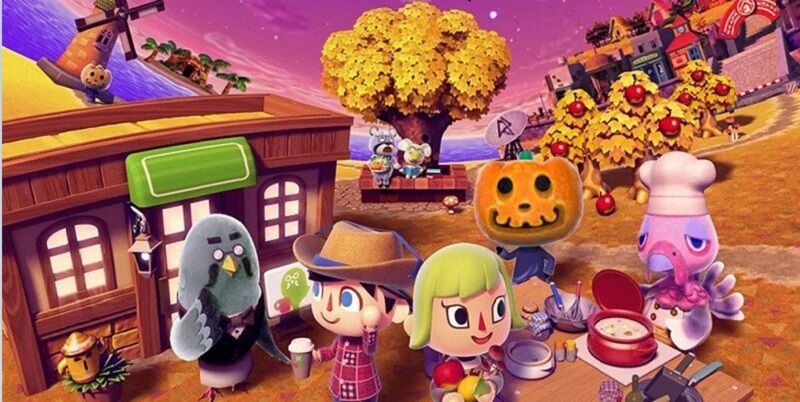 Turkey Day and Toy Day are official in-game holidays that are fun events no matter what you celebrate in real life, but what if you'd like your island to reflect more than just those? Perhaps you'd like some Kwanzaa representation? There is an item called Celebratory Candles, which is based on a kinara, traditionally used in Kwanzaa celebration. Get even more festive by including some red/black/green elements around your house and island. You can even find custom designs that people have made! Download these and use them to wear or decorate.
What about Hanukkah? While the Celebratory Candles are based on a kinara, the item is customizable and can be given colors that more accurately depict a menorah. Blue and white decorations help to drive home the theme, and again, custom designs can really help make your holiday exactly what you want it to be. Find some to download or make your own to represent who you are on your island.
This applies to any holiday or event you'd like represented! Diwali? Yule? Saturnalia? Boxing Day? In-game items may not be catered to the events that are important to you, but that shouldn't stop you from celebrating! Get creative, customize, and have a good time! Whatever you do, your island is meant to be a relaxing paradise, so take the time to enjoy yourself and get away from the worries of the real world—at least until it's time to pay off Tom Nook.