Families can be weird and dysfunctional. That's why when audiences turn to TV for escapism, it's nice to find families who love each other, care about what's going on, and even have a few laughs together; they're a nice reminder that you can enjoy family goodness from the comfort of your home. While there's no such thing as a perfect family, watching the following fictional families can feel like you're being wrapped up in a warm hug.
The Alvarez Family,
One Day at a Time
The remake of the 70s sitcom introduced audiences to the Alvarezes, a Cuban-American family made up of a single mom, two teenage daughters, and a grandmother. Instead of avoiding political and social topics that families tend to avoid while together, this iteration leaned in and tackled these issues head on. The Alvarez family was not afraid to go there and still come together on the other side as a family. They brought heart and humor to the complexities of life that left you feeling like things would be ok in the end as long as you had your family.
The Banks Family,
The Fresh Prince of Bel Air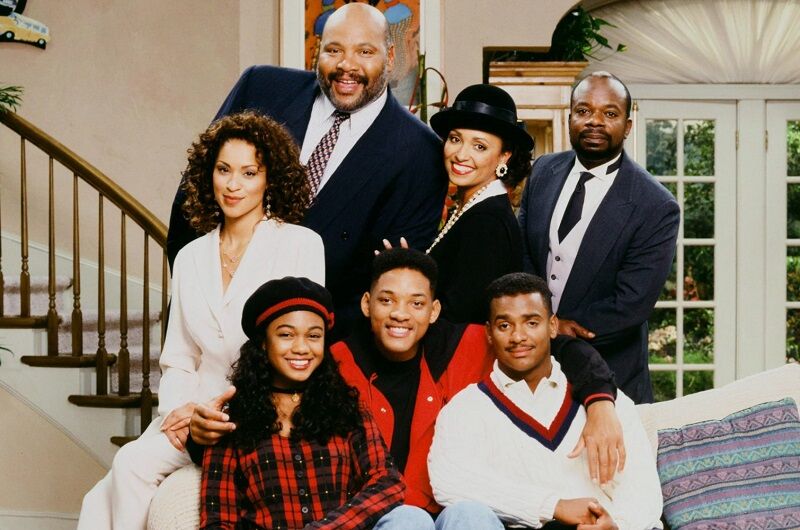 Now this is a story all about how the Banks family has secured a place in our hearts for decades. While Will flipped his aunt and uncle's family upside down, audiences were given a front row seat into an affluent family who deeply cared for each other. Uncle Phil became the father figure Will never had. Seriously, when Will's dad returned in "Papa's Got a Brand New Excuse" only to let Will down again, Uncle Phil was there to hug and comfort his nephew as his heart broke; we all could use a hug like that from him. The familial love doesn't end with Uncle Phil. Carlton wasn't creating his legendary dance move, he was Will's best friend and cousin, practically brothers. All of the Bankses had us wishing we could move in and live with them in their Bel Air mansion.
In the adult animation space, most of the families depicted are high in dysfunction (looking right at you, Rick and Morty!) That's why the Belchers are a breath of fresh air. It's a family of five who all have their quirks, but there's nothing but love between them. Tina, Gene, and Louise have been shown countless times defending and sacrificing their plans for the sake of each other. For instance, Louise and Gene giving up their Halloween plans to get revenge on Tammy for stealing Tina's ghost boyfriend Jeff. Also, when Louise becomes infatuated with Boo Boo, Tina doesn't tease her sister for it; instead she keeps her sister's secret and offers her support. That's real sibling love. It doesn't stop with the kids; even when they are annoyed, Bob and Linda never shy away from supporting their kids no matter how crazy the antics, like when they helped Gene during the finals of his table setting competition. We love a supportive family!
The Brady Family,
The Brady Bunch
Here's the story… it doesn't get more wholesome than the blended family of the Bradys. In the iconic 70s sitcom, six children learn to live in harmony with one another, all the while being shepherded by their loving parents, Mike and Carol. There's no tension between the children and the stepparents; in fact, Marcia signed up her stepdad to win the Father of the Year contest. Additionally, when the Brady siblings go out of their way to let Jan live like she's an only child, Jan comes to realize how much she really loves her siblings even when she's annoyed by them. There was no problem that couldn't be solved in a half hour. To this day, this saccharin family remains one of the most recognizable sitcom families.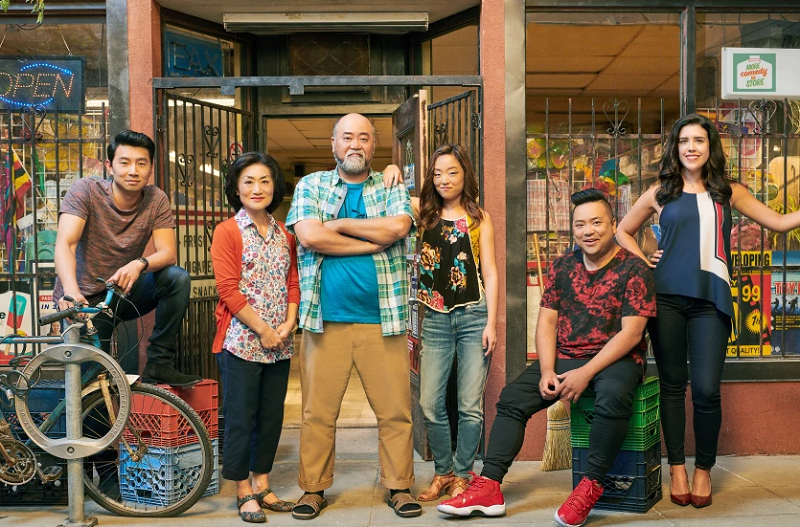 This CBC sitcom (which streams on Netflix in the US) centers on a Korean-Canadian family living in Toronto. Appa and Umma are the proud and sometimes strict parents that, at the end of the day, there's nothing they wouldn't do for their kids. Janet may be frustrated by her parents when they don't understand her art career, but she still goes out of her way to help her parents out, like giving them a date night. Jung started the series estranged from his father but they eventually come to understand and reconnect with one another, proving there's always room for reconciliation. It doesn't get more genuine and loving than that. Ok see you!
The Pearsons,
This Is Us
These are the Big Three reasons why the Pearson family is one of the most wholesome families on TV: 1) The Pearson parents, Jack and Rebecca, did everything they could to shower their children with love, even when they made mistakes. They even turned disappointing detours into cherished family traditions, like in "Pilgrim Rick" where the Pearson family spent Thanksgiving in a hotel room watching Police Academy 3 and eating hot dogs and crackers. 2) This family tackles a lot of drama and hardships, but there is deep love holding them together through it all. For example, too often Randall and Kevin don't see eye-to-eye, but they have been able to have real conversations about their rivalry and race that lead to healing. 3) The Pearsons always point each other back to their family to be their strength in the midst of pain. Through the ups and downs of this series, there isn't a better family to cry with.
The Prouds,
The Proud Family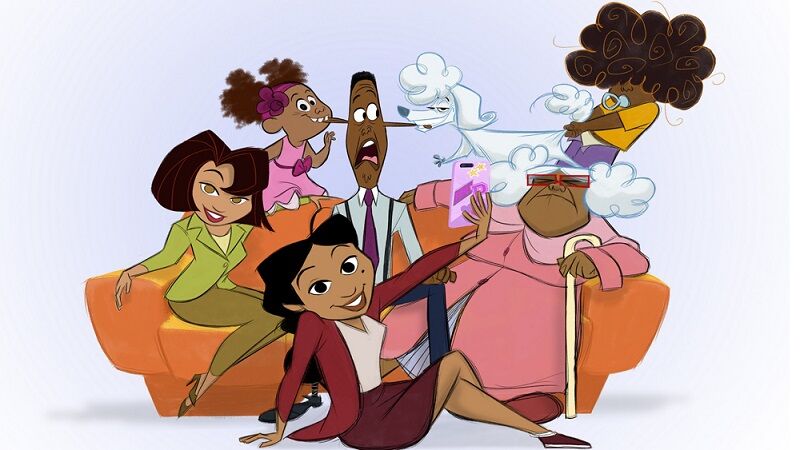 One Suga Mama, two parents, and three kids under one roof equals a lot of family fun. This beloved Disney Channel animated series, which is getting a reboot, centered on Penny Proud and her adventures in high school. Her parents could be strict at times, like when they grounded Penny for sneaking out and wearing skimpy clothes; however, it's clear they do this because they love their daughter and want to support her as she grows up and tries new things. For example, when Penny wanted to play on the football team, her parents ultimately cheered her on from the stands. Whether they make each other scream or sing, Penny was proud to be part of the Proud family.
This family didn't skate through life. They walked through it together… in really nice shoes. This fish out of water comedy pulled the rug from under audiences by making them fall for the Roses. For all their flares for the dramatic, this family shined brightest in the ways they supported and accepted each other, like when Alexis graduated high school as an adult and her parents were there to celebrate the milestone. Also, Alexis walked David down the aisle for his wedding to Patrick. This series has been praised for its lack of homophobia in the town, and as parents, Moira and Johnny were completely accepting of David's pansexuality. For anyone who feels like they can't be their authentic selves around their families, the Rose family was an example of one where despite their differences they could embrace each other for who they were.
The Tanners,
Full House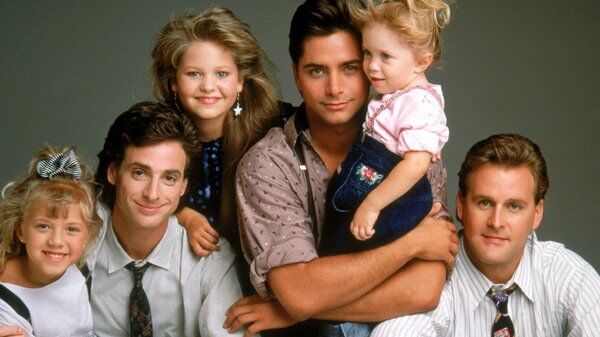 No sitcom oozed warmth and goodness in the 90s quite like Full House. The extended Tanner family was at the core of this cherished series. This family had a lot of fun together and you could feel the fun. Even when the Tanner sisters would annoy each other, they always took care of each other, like when D.J. skipped a sleepover to babysit Michelle after she gets chicken pox or when Stephanie was worried about D.J. skipping meals. Speaking of D.J. trying to lose weight, Danny Tanner gave her one of the best dad speeches at the end of that episode, reminding her to see herself for her inner beauty. This was one of the many heartfelt lessons you could count on at the end of each episode. If you ever felt alone, the Tanner family was there to carry you home.