A fractured family is at the center of?Shang-Chi and the Ten Rings, as the new Marvel Studios film¡¯s title character is reunited with a criminal father he fled from years before as a teenager – a man who has lived for a 1000 years thanks to the?powerful rings?he wields as weapons and who has formed an organization called the?Ten Rings?in homage to the source of his power.
The film stars Simu Liu as?Shang-Chi?and director Destin Daniel Cretton (Short Term 12,?Just Mercy) told Fandom that while Liu¡¯s relatable nature was one big reason he was cast, ¡°On top of that, Simu has this ability to be extremely masculine, to show that strength, but also to show the vulnerability that we needed for this character to believably be stuck in the little boy mentality that he hasn't really moved on from.¡±
Shang-Chi¡¯s aforementioned father,?Wenwu?(played by Tony Leung), is a notable introduction for the MCU because he¡¯s an original character created for the film, but one built upon echoes of multiple prior characters from both the comics and films, with complicated, overlapping histories.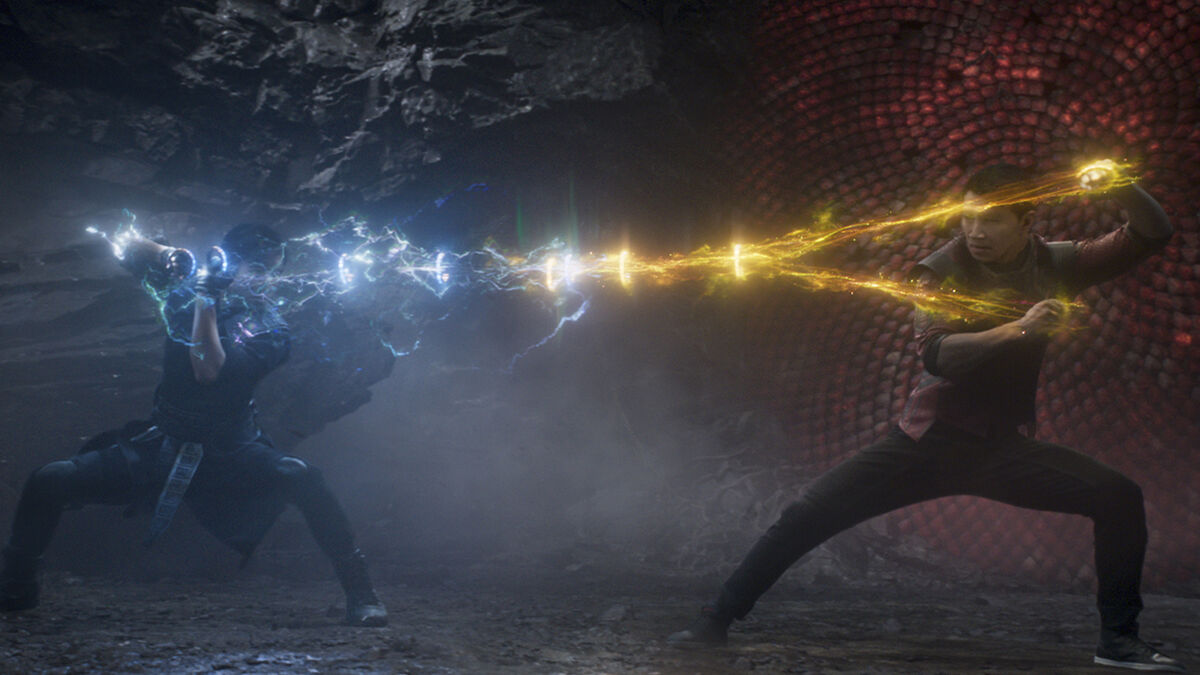 In the comics,?The Mandarin?is a longtime Iron Man villain armed with ten powerful rings he wears on each finger, and was the inspiration for the Ten Rings organization introduced into the MCU in the first?Iron Man?film. Shang-Chi¡¯s father meanwhile was originally depicted as Fu Manchu, the fictional character first created in 1913, who was incorporated into Marvel Comics in the 1970s via a temporary licensing deal. Beyond the legal difficulties of continuing to use Fu Manchu, there was also the realization over the years that he was a character built upon many stereotypical and often outright racist tropes and the comics have since retconned Shang-Chi¡¯s father into a criminal named?Zheng Zu?who once used the Fu Manchu persona.
As for the Mandarin, the comics have worked to overhaul that character¡¯s often stereotypical trappings from early appearances as well, but in the MCU, there¡¯s also the extra complication that?Iron Man 3?gave an entirely different explanation for who The Mandarin was – a manufactured figurehead depicted by actor?Trevor Slattery, but in fact created by A.I.M. founder?Aldrich Killian.
All of which has left?Shang-Chi and the Ten Rings?with a lot to navigate¡­
THE REBUILDING PROCESS
With so much baggage from beforehand, going into making?Shang-Chi, it was clear to Cretton that an update was needed for the character who would become Wenwu and in fact, Cretton told Fandom their depiction of Wenwu was ¡°Probably our biggest challenge from the very beginning that we knew we had to get right. We did not want this movie to be contributing to any stereotypes that have been kind of rolling around in cinema. And we wanted to break those stereotypes as much as we could with every character.¡±
Wenwu is the film¡¯s antagonist and has done terrible things, but Cretton said, of their approach, "It really came down to the simple process of making a multi-dimensional character who has clear motives, who is dealing with his own pain and his own struggles that I think anybody can relate to. Now, he is making decisions that I don't think most of us would make and doing things that I don't think most of us would do, but I do think that people will be surprised by how much they relate to the reasons?why?he is doing those things.¡±
Cretton noted that for him, ¡°How you break a stereotype is by making somebody just a real human being.¡±
SIBLING DYNAMICS
Wenwu is not the only family member Shang-Chi is reunited with in the film, as another pivotal character in the story is?Xialing?(played by ??Meng'er Zhang),?the sister he also hasn¡¯t seen in many years.
While Shang-Chi has multiple sisters in the comics, Xialing is a new character. Not simply a supporting character who stays on the sideline, she is front and center for much of the film and its big action sequences and has her own complex relationship with Wenwu.
Said Cretton, ¡°We always knew that we wanted a brother-sister relationship and to be able to see that relationship is something that's very important to Shang-Chi.¡±
In fact, Cretton notes, even while he has been separated from Xialing, ¡°He kind of finds another surrogate sister through?Katy,¡± referring to Shang-Chi¡¯s best friend in the film, played by Awkwafina. Cretton noted, ¡°I grew up with three sisters, I'm very close with all of them. And so that relationship is something that I know is very special… To have that kind of a relationship mixed into this genre was really fun.¡±
Meng'er Zhang explained to Fandom she didn¡¯t even know she was auditioning for a Marvel film initially, only realizing what movie she was actually up for when she was asked to do a screen test with Simu Liu.?Zhang obviously aced that screen test, and noted, ¡°I feel super connected to this character. The first time I read the script, I just felt like this character was always inside of me.¡±
Referencing the cage fight sequence with Shang-Chi that brings Xialing into the story, Zhan described the dynamic between Shang-Chi and Xialing as ¡°Pretty intense. It starts with a lot of punches and kicks! But there's always love between siblings and to work with Simu, to play his sister, it was so much fun. He is like a real brother to me.¡±
¡°She knows how to find her voice and use it,¡± Zhang observed of Xialing. ¡°She knows what she wants. She always knows and I think that she's never afraid to be herself.¡±
As for Xialing¡¯s feelings about her father, Zhang noted, ¡°Her childhood was pretty traumatic. But I think, in so many ways, she is like her father Wenwu, because they both love power.¡±
LIVING IN THE AFTERSNAP
It¡¯s made clear early on that?Shang-Chi and the Legend of the Ten Rings?takes place after the events of?Avengers: Endgame?and the ¡°Blip¡± event that marked the return of 50% of the population after?Thanos¡¯?snap?had killed them.
We don¡¯t get specifics on what occured for the Shang-Chi characters when the snap occurred and who might have been gone and then returned, but Cretton said that for he and his collaborators making the film, ¡°We do know who left and who came back. There were things in the script that much more implied exactly who was gone and who is struggling with that. We found that those things were a little distracting to our movie so we just took them out. But if you watch carefully, I think you can pick out who you think might be a little more traumatized by that event.¡±
Zhang said she didn¡¯t personally press for more info about the snap and blip in regards to her character, adding, with a laugh, ¡°This is the Marvel Universe. Anything is possible!¡± She said she preferred to find out as audiences find out, adding, ¡° I'm really excited for whatever is coming.¡±
HE IS AN ACT-OR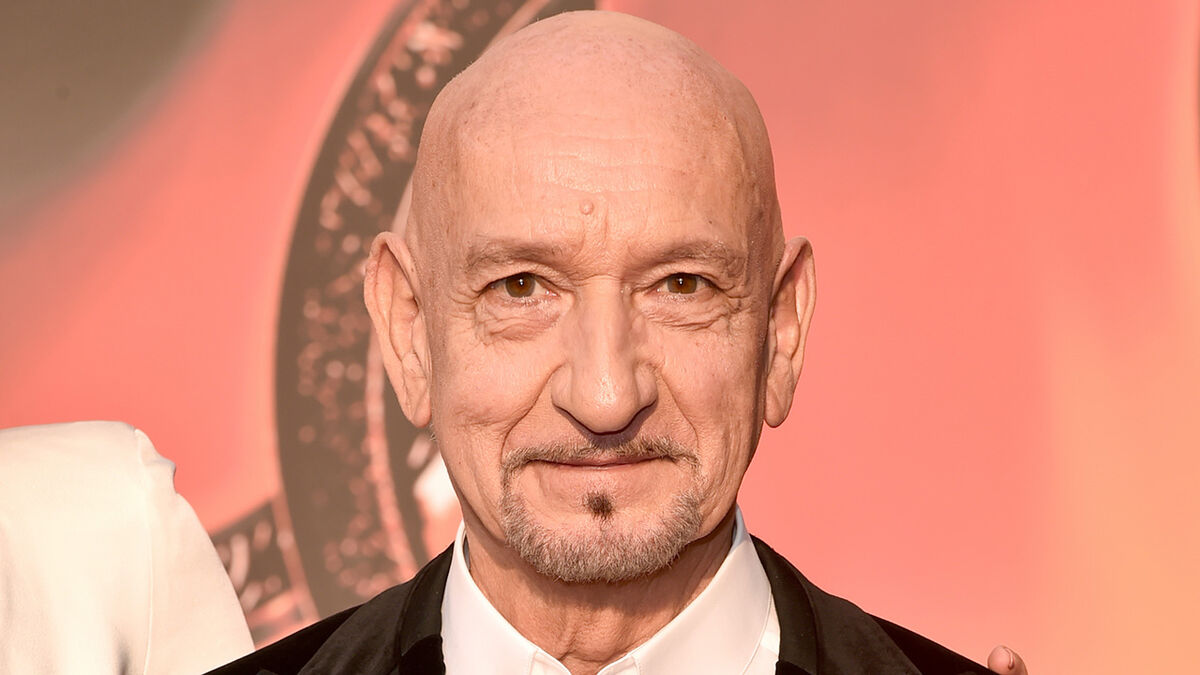 With his arrival at the recent?Shang-Chi world premiere, followed by subsequent media appearances, it has now been officially confirmed that Ben Kingsley returns in Shang-Chi and the Ten Rings as Trevor Slattery, the actor hired to play ¡°The Mandarin¡± in Iron Man 3, who then appeared in the Marvel short?All Hail the King?(where he was abducted from prison by?Jackson Norriss, a member of the Ten Rings).
Regarding the decision to bring Trevor back in his film, Cretton remarked, ¡°We don't want any of these characters to feel cheapened in our movie and even Trevor I think deserved to be more realized and to see him develop as a character. Really, the amount of time that we've spent with Trevor was very small, and most of [Iron Man 3] was spent playing another character. So to be able to let Sir Ben go through some character development and see where Trevor has gone since the last movie was not only really fun for us but I think it was important to have him be a part of our movie to redefine who Wenwu is in the context of the Mandarin.¡±
Shang-Chi and the Legend of the Ten Rings?opens September 3 in theaters.