School¡¯s out, sun¡¯s blazing, and vacations are raging. Summer¡¯s here and with it comes an unquenchable thirst for all things action. Nothing beats the heat like a summertime thrill ride featuring car chases, awesome explosions, and epic battles between good and evil.
One of the first big action flicks out of the gate is the sci-fi / adventure Infinite, starring Mark Wahlberg and Chiwetel Ejiofor, which is a new Paramount+ Original Movie. But Infinite¡¯s not all you¡¯ll find on Paramount+. Along with the worlds of Star Trek, SpongeBob SquarePants and more, you¡¯ll be able to kick back and take in plenty of other action movies. Global thrillers featuring assassins, rebels, spies, and cyborgs will be at your fingertips when you¡¯re in the mood to pop some popcorn, turn the volume way up, and spend some quality time with James Bond, Ethan Hunt, Sarah Connor, and other action icons.
Over a thousand movies & more are now streaming on Paramount+. Start your free trial now!
Here¡¯s a look at seven notable action movies currently streaming on Paramount+:
Infinite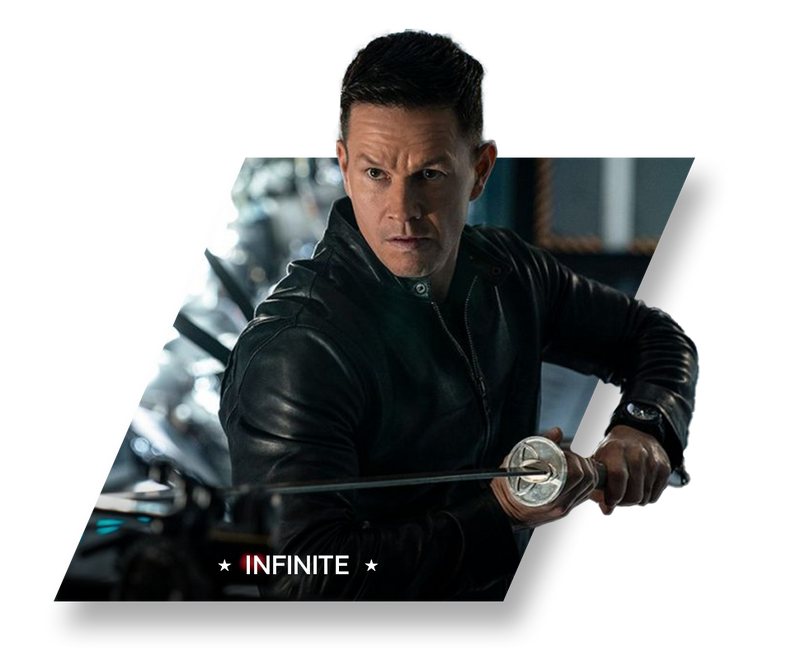 From Training Day and The Equalizer director Antoine Fuqua, Infinite is a Paramount+ Original Movie featuring Mark Wahlberg as Evan McCauley, a man who starts experiencing memories from past lives. Working with others like him, the Infinites, Evan must unlock crucial answers in his memories in a race against time to save humanity from one of their own (Chiwetel Ejiofor) who seeks to end all life on Earth.
Infinite also stars The Kingsman¡¯s Sophie Cookson, The League¡¯s Jason Mantzoukas, Homeland¡¯s Rupert Friend, Captain America: The First Avenger¡¯s Toby Jones, and American Assassin¡¯s Dylan O¡¯Brien.
Terminator:
Dark Fate
A direct sequel to Terminator 2: Judgment Day, and executive produced by James Cameron himself (in his long-awaited return to the franchise he began), Terminator: Dark Fate brings Linda Hamilton back to the mega-franchise as iconic apocalypse mom Sarah Connor.
Directed by Tim Miller (Deadpool), the film features Sarah Connor and a T-800 (Arnold Schwarzenegger, naturally) now helping Grace (Mackenzie Davis), an enhanced soldier from the future, protect Dani (Natalia Reyes), a young woman targeted by a new killing machine, the Rev-9 (Gabriel Luna). This decades-later sequel delivers all the electrifying action and heart you¡¯d expect from a Terminator movie.
The Rhythm Section
How far would you go to exact revenge? This is the question being explored in the hard-hitting vendetta story, The Rhythm Section. Blake Lively stars as a young woman, Stephanie, whose life is torn apart after losing her entire family in a plane crash.
When she discovers their deaths weren¡¯t an accident, and that the plane went down due to a terrorist attack, Stephanie asks an ex-MI6 agent (Jude Law) to help her become an instrument of destruction. This is Us¡¯ acclaimed Sterling K. Brown also stars in this brutal spycraft saga about justice and redemption.

Jack Reacher
Tom Cruise sets his sights on uncovering a murderous sniper in Jack Reacher, based on Lee Child¡¯s best-selling book series. Cruise plays Reacher, a former Army Military Police officer with a bloodhound-like ability for tracking down dangerous killers. The Usual Suspects screenwriter Christopher McQuarrie, who¡¯s also directed Cruise in multiple Mission: Impossible films, takes the reins here, delivering top-notch tension and bone-crunching beatdowns. Rosamund Pike (Gone Girl), Richard Jenkins (Stepbrothers), Jai Courtney (The Suicide Squad), Oscar-winner Robert Duvall (The Godfather), and acclaimed director/sometimes actor Werner Herzog (The Mandalorian) also star in this white knuckle thriller.
Mission: Impossible – Ghost Protocol
The Incredibles¡¯ Brad Bird made his live-action directorial debut with the ferociously fun fourth Mission: Impossible movie. In Ghost Protocol, Tom Cruise¡¯s Ethan Hunt and his IMF team find themselves framed for a massive disaster in Moscow.
In the aftermath, and now on the run with no government support and no friends to turn to, these crafty agents must travel to Dubai, UAE and Mumbai, India to thwart the plot of a madman, Kurt Hendricks (Michael Nyqvist), bent on world annihilation.
Benji Dunn (Simon Pegg), William Brandt (Jeremy Renner), and Jane Carter (Paula Patton) make up Ethan¡¯s much-needed backup in this installment, as our hero scales the towering Burj Khalifa, runs headfirst into a blinding sandstorm, and races against the clock to save the day.

Red Dawn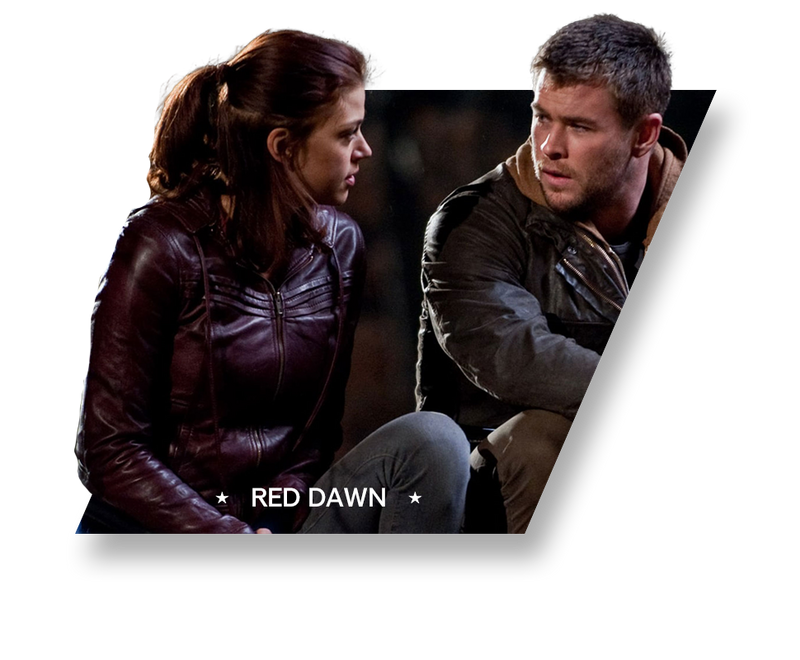 A modern remake of the 1980s Cold War classic, Red Dawn stars Chris Hemsworth and Josh Peck as brothers in Spokane, Washington who unite with friends to form a guerrilla resistance group to help drive North Korean invaders from their hometown.
Josh Hutcherson, Adrianne Palicki, and Jeffrey Dean Morgan round out the impressive cast as the fate of our nation rests in the hands of teenage rebels looking to make their parents, and country, proud. ¡°WOLVERINES!!!¡±
Skyfall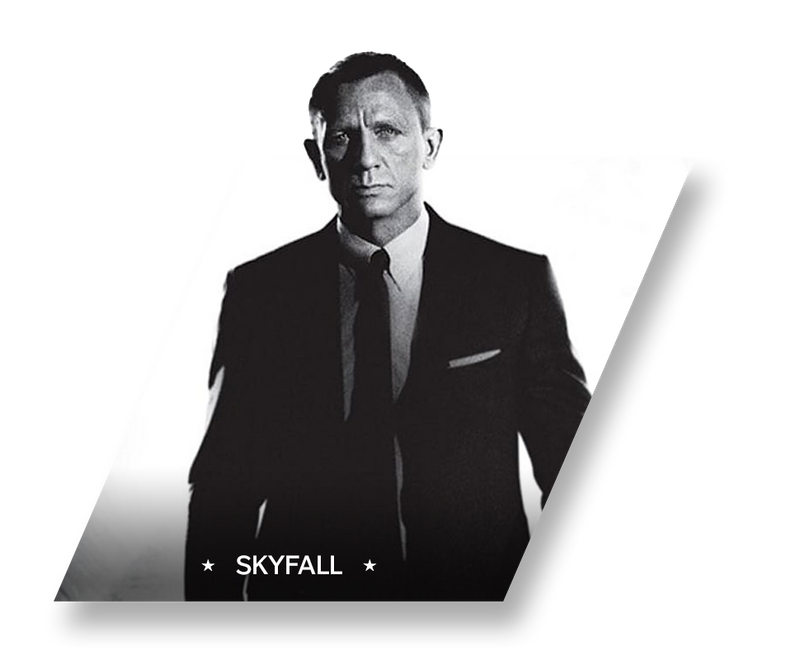 Considered one of the best modern-era James Bond films, Skyfall, directed by Sam Mendes, digs into both Bond and M¡¯s past, as a shadowy cyberterrorist, Raul Silva (Javier Bardem) with a grudge against MI6 brings Daniel Craig¡¯s 007 out of a ¡°presumed dead¡± retirement to protect his former boss.
With Skyfall, the pieces of the classic James Bond puzzle ¡ª including Moneypenny and Q ¡ª begin to fall into place for this incarnation of Bond, as the sins of the past pay a visit to M (Dame Judi Dench), while Bond must return to his childhood home for one of the most memorable showdowns in the franchise¡¯s long history.