After a notably long gap thanks to delays caused by the pandemic, the Marvel Cinematic Universe is finally back in full swing. WandaVision just concluded its run two weeks ago and now The Falcon and the Winter Soldier?is arriving on Disney+ to deliver the next stage of the MCU.
Anthony Mackie and?Sebastian Stan reprise their roles from the Captain America and Avengers films as Sam Wilson and Bucky Barnes, in a series that reunites the two reluctant partners in the wake of the retirement of their shared friend, Captain America himself, Steve Rogers. Fandom spoke to The Falcon and the Winter Soldier director?Kari Skogland (The Handmaid¡¯s Tale, Marvel¡¯s The Punisher) and showrunner Malcolm Spellman (Empire) about the series, the impact Captain America has on the lead characters, the return of Helmut Zemo, and how the series examines life at The Blip.
THE SHADOW OF THE SHIELD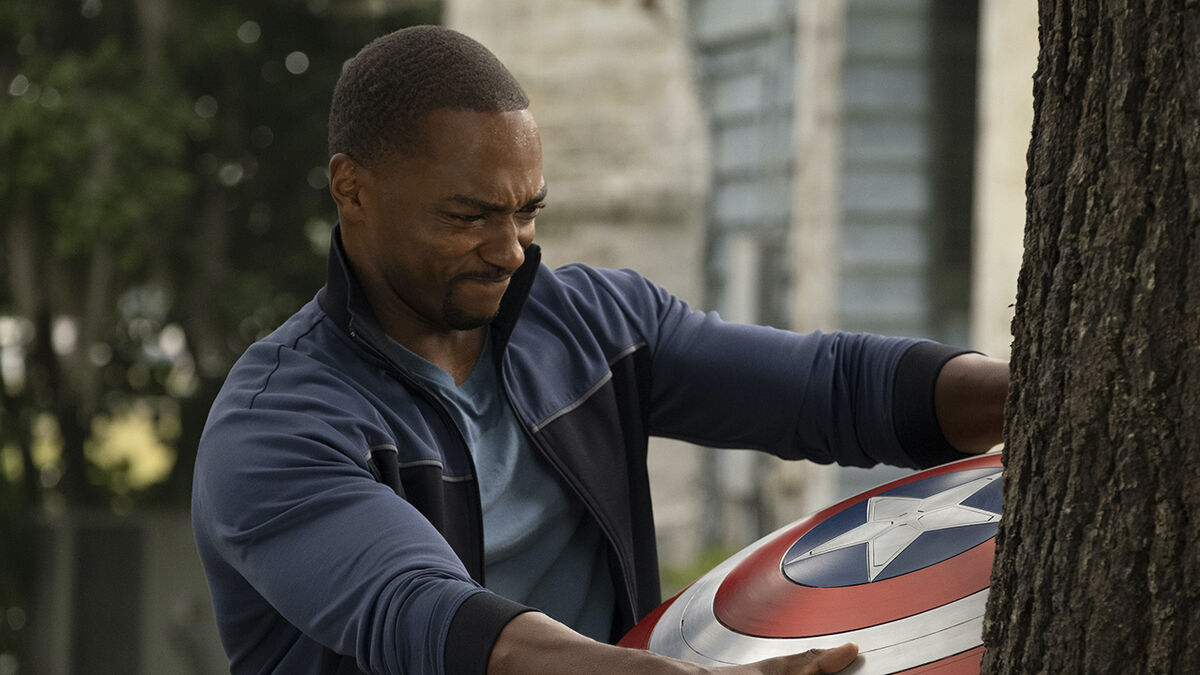 Avengers: Endgame concluded with Steve Rogers giving Sam Wilson his shield, but Steve of course was a huge presence in both Sam and Bucky¡¯s lives. Asked how much his legacy is looming over both of them, Skogland replied, ¡°Extremely. He was their Cap and then he hands the shield over to Sam and Sam isn¡¯t sure he wants it. On the one hand, Steve was Sam¡¯s friend, and someone he admired, not just a friend but his Cap as well. Then he¡¯s being handed it but he¡¯s a black man. What is that going to mean for him as he ponders the idea of taking on that mantle and that iconic symbol? And Bucky similarly loses a friend and he has his own ideas of what the shield means or doesn¡¯t mean. And for him, he not only lost a friend, he doesn¡¯t have many other friends because he¡¯s been brainwashed by an organization and run like a machine for so long, and that was his last touchstone. So the two of them have a tremendously common vacuum between them, but they don¡¯t necessarily like each other. I mean they haven¡¯t had any interaction, so it's about very much how will they become friends? And if they are to become friends, what is that gonna look like? They¡¯re very polar opposite people.¡±
Said Spellman, ¡°This entire series is dictated by the absence of Steve and it's very real and tangible. The problem of a post-Blip world being in absolute chaos is a problem that, in the Marvel Universe, Steve is only one who could possibly manage that. The fact that Sam and Bucky are now dealing with each other without Steve and dealing with the fact that they don¡¯t even have possession of the shield anymore¡­ All of that brings Steve to life and puts him in the air and the fabric of the series and it stays that way through the whole thing.¡±
THE CORE OF THE CHARACTERS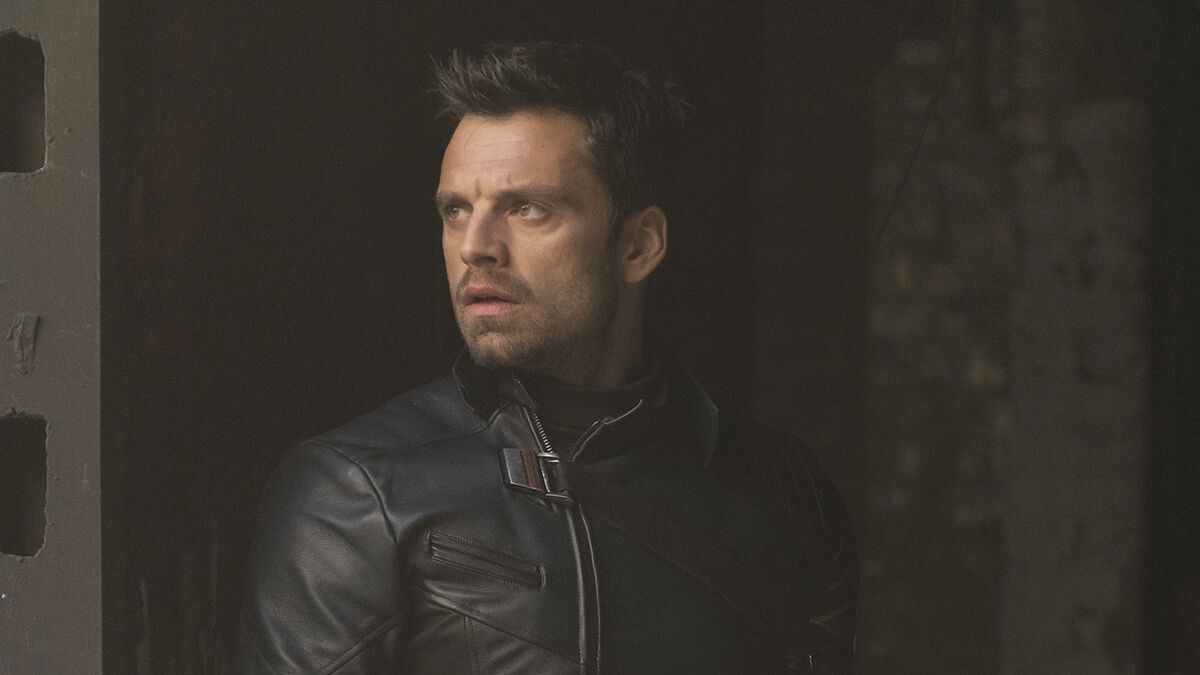 When it came to getting to dig into Bucky and Sam in a way we never had before, Spellman said he was excited by the possibilities. Regarding Bucky, Spellman said, ¡°I felt like we had an amazing opportunity. You know how all these characters, these mythical characters, are imbued with flaws? With Bucky, we knew what it was, we knew he¡¯d been manipulated for all this time. It wrecked me to see what he did to Tony Stark¡¯s family, what he must have done to thousands of other families over the years, and we knew because he only appears in blips in world stake fights, that he could not have had time to deal with that. So along comes our series where Bucky is taking a breath for the first time, and he¡¯s been deprogrammed, and I loved the idea of us presenting Bucky to fans in a way that was very relatable. Can you relate to a friend who¡¯s killed a bunch of people, including Tony Stark¡¯s parents? No, but someone who has a major issue that they haven¡¯t dealt with and you¡¯re hoping they get there, we felt like we could go on that journey with the fans and that made Bucky feel very, very common in a good way to us.¡±
As for Sam, Spellman noted, ¡°He was the main reason I showed up and fought to get this gig. He is a black man. As much as Black Panther forever changed the world because of how big it was and how many people all over the planet loved it, we wanted to continue that legacy. T'Challa is African, and he¡¯s a king. A black man from the south, from rural south, that¡¯s a different struggle, so to bring a character to life who had a decidedly black identity and he is confronting heroism and this symbol from that point of view was super exciting to me. I feel like both those characters, that friend who has this issue they need to resolve, and that person who feels like an 'other,' and wonders if the world would ever accept an other, to me that created two wholly modern heroes who are future and forward facing and feel like they are of these times.¡±
AFTER-BLIP
Spider-Man: Far From Home picked up 8 months after Avengers: Endgame and ¡°The Blip,¡± when all of the people who Thanos had eradicated returned, but mainly used that as comedic backstory. WandaVision?had a more serious approach to The Blip with?Monica Rambeau¡¯s jarring, emotionally wrenching return, but much of that show of course took place in a fabricated reality.
The Falcon and the Winter Soldier feels like the first MCU project to really dig into what life would be in a world where this incredible, seismic event has occurred and Spellman said, ¡°I think the thing we are most proud of with the series is how relevant and of the time it feels, so everything that¡¯s happening, the villains in the series are responding to The Blip, the heroes in this series have a personal story that is affected by The Blip and The Blip itself is a feeling of an entire planet dealing with one issue. How relevant is that to us today? And in a weird way, one of the best things that could¡¯ve happened to us was we were shut down during COVID because even though we already had that storyline in place, we were able to create a comparison to our modern times even more directly once we were able to adjust during the shutdown.¡±
Skogland echoed Spellman¡¯s sentiments, saying, ¡°it sort of parallels without us ever planning it, what happened with the pandemic. It's a universal experience, so the entire world it was kind of a leveled playing field, because half the world blipped out so now half the world¡¯s blipped back. But while that half was gone, one half of the world continued on and amongst countries and amongst people and families and whatever, a different kind of cooperation and a different kind of conversation was happening. And then everyone blipped back and has some expectations of it going back to the way it was, or wants it to go back to the way it was. So we get very much involved with conversations about nationalism and what that means, which is very relevant today, so all these conversations that we have within the real grounded world that we are in is particularly evocative given what¡¯s been happening. We didn¡¯t plan that but the conversation ended up being that and so it's really exciting to be in that conversation at all, but also to know that we are really having a conversation that I hope the fanbase is going to enjoy as much as we enjoyed telling this particular story.¡±
ZEMO'S RETURN
Helmut Zemo, the villain of Captain America: Civil War, returns in The Falcon and the Winter Soldier, once more played by?Daniel Br¨¹hl. In Civil War, Zemo was an uncharacteristic ¡°bad guy,¡± fueled by a tragedy the Avengers were a part of, who then managed to manipulate the team into self-destructing without ever having to physically fight any of them.
We know Zemo will gain his comic book mask in in The Falcon and the Winter Soldier, but Spellman said they weren¡¯t losing sight of him being something other than a typical supervillain.
Said Spellman, ¡°This series is of the moment and of the times and Zemo is, I think… The fact that he doesn¡¯t have a lab full of laser guns and he can¡¯t shoot lighting out of his eye and he isn¡¯t super strong is very appropriate because what¡¯s happening in the MCU at this time is like what¡¯s happening in our world at this time, and there is no amount of power that¡¯s gonna allow you to deal with it. The Zemo we meet in this series is very much believing that he is a hero, because he¡¯s responding to the times and he¡¯s responding to what¡¯s happening. He believes he¡¯s a hero. One thing I can give you, it's not a spoiler because it¡¯s always been there, but it¡¯s very, very tangible, is he believes superheroes are synonymous with supremacy and he believes that they should not have powers and abilities and be able to impose themselves on regular people, obviously, because look what happened to him in Age of Ultron. The Zemo in this series believes he¡¯s a hero, absolutely. And now that he believes he¡¯s a hero, when you hear Zemo talk about what¡¯s motivating him, I promise you… There¡¯s multiple villains in this series and every single one of them has such a good argument to what they¡¯re doing that even the heroes have to take a breath and think about it."
AMERICAN AGENT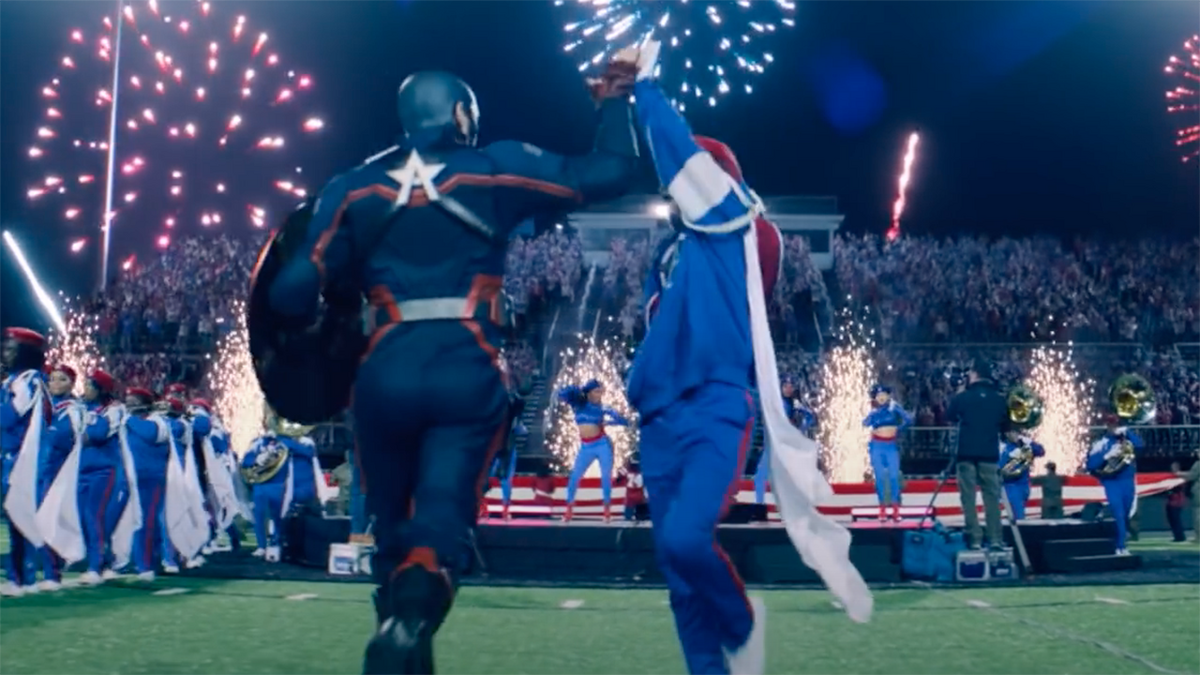 A notable new character the show introduces is John Walker?(played by Wyatt Russell), mainly known as US Agent, but first introduced in the comic books as the man the US government handpicked to become the new Captain America when Steve Rogers wouldn¡¯t play by their specific rules. However, things turned very dark very quickly for Walker who proved to be an unstable and violent replacement for Steve.
The trailers show glimpses of Walker in a Captain America-type costume (with heavy influence from the US Agent suit) and Spellman noted, ¡°We started off with the books and then we realized for John Walker to be Captain America we had to soften him because there was no way to have him carry that mantle in any way if he was as dark as he had been in the books. So he just embodies the concept of American exceptionalism and the assumption that we should roll with it. Whether or not he¡¯s a good Captain America is gonna be determined in the course of the next 6 episodes.¡±
The Falcon and the Winter Soldier debuts March 19 on Disney+.