Ever since The Walking Dead main protagonist Rick Grimes exited the main show, we¡¯ve been itching to find out what happened to our favourite zombie-apocalypse leader. If you remember, Rick was caught up in a bridge explosion and presumed dead, only for fans to see him still alive as Season 9 came to a close — found by Anne who choppered him the hell out of Dodge and into the hands of a mysterious group. Cue announcements by the show¡¯s chiefs that three films were in production, set to explore what happened to Rick after being airlifted by helicopter away from his family and friends.
With Season 10 time-jumping forward several years, the group and extended communities have grown used to Rick¡¯s absence. But in an episode towards the end of the season, Michonne discovered some of his possessions ¨C evidence that he might still be alive. She subsequently headed off in search of her beloved as she too ducked out of the main series. With news of the movies far from forthcoming, save show boss Greg Nicotero breaking the silence recently to tell SyFy that a script is ¡°well underway¡±, San Diego Comic-Con@Home was the source of a tantalizing tease of an imminent Rick tidbit heading our way.
So Where's Rick?
At the panel for new spin-off series The Walking Dead: World Beyond, Julia Ormond, who plays the enigmatic Elizabeth Kublek — a leader in the Civic Republic Military (CRM) thought to have abducted Rick — was asked directly whether her character knows where Rick is.
"Right… so if Elizabeth knows where Rick is, I'm not sure that she would tell you," she said. "If Elizabeth tells you, I'm not sure you should believe her, and I, Julia, am not going to say anything because I'd like to keep my job."
She added, "You'll just have to watch and find out."
While Ormond revealed little, her response gave fans enough to speculate we¡¯d be learning more about Rick¡¯s fate sooner than expected. The new show, which takes place some years in the future and focuses on a group of young characters who have grown up during the apocalypse, also features the CRM heavily.
Said Walking Dead Chief Content Officer, Scott M Gimple: ¡°[The CRM] is a huge part of the show. We find out a great deal about them. They are a very mysterious force and their security, and the community they keep secure, are incredibly secretive but regardless we go into that community a little bit. We don¡¯t get a deep look at it but we get some pretty tantalizing hints to it and we straight up meet people from the CRM: we see Elizabeth, we see other people. They¡¯re a constant presence in this story, they¡¯re a huge presence in this story — and it explains a lot towards what we¡¯ve seen on the other shows and it invites you to question. This isn¡¯t me being coy, there¡¯s a lot we¡¯re going to learn.¡±
The Night the Sky Fell
Showrunner Matt Negrete also gave an insight into the community featured in World Beyond, and the world as it is at this stage of the apocalypse.
Explaining the trailer¡¯s reference to "Monument Day", Negrete said it relates to an incident called ¡°The Night the Sky Fell¡±, flashbacks to which we see in the pilot.
¡°Really bad things happened ¡­ bad things are literally falling from the sky during this [event],¡± said Negrete. ¡°It really is a night that changes the fate of everyone involved who went through this. But at the same time, this is the last time our characters experienced fear in that way, experienced the real world, because what they were doing during the Night the Sky Fell is going towards safety and that¡¯s where they¡¯ve spent their lives ever since for the most part.¡±
He added, ¡°Now, where we pick up is ten years later and they reflect on that, and that day of reflection is called ¡°Monument Day¡±. It¡¯s really called that because they¡¯re thinking about reflecting on the monuments of the past, in terms of reflecting on who they were, who these people were, and what they mean to them — and also what kind of monuments do they want to be for the future. So, it really is this solemn day of reflection commemorating all the people that they¡¯ve lost from the past.¡±
Franchise Chief Wants Glenn Pre-Apocalypse Spin-Off
Earlier during the panel for the main show, CCO Scott M Gimple revealed that he¡¯s currently looking at developing more spin-offs featuring past characters. This, after revealing he¡¯d most like to see a pre-apocalypse spin-off show featuring the brutally murdered Glenn Rhee.
¡°If we¡¯re talking pre-apocalypse, I¡¯d go right to Glenn because a) I miss working with Steven [Yeun, who played him] and b) it would be funny,¡± said Gimple. ¡°And I like the funny. But I will say we¡¯re working on things where we are looking at past characters. Maybe not whole series. But we¡¯re looking at things where we can take a peek, maybe not pre-apocalypse, but early in the apocalypse.¡±
There are plenty of popular characters from early in the series that could benefit from some more insight ¨C one character some fans would love to see again is David Morrissey villain The Governor but there¡¯s also Corey Hawkins' missing Heath who could be a contender and already looks set to show up again in the franchise at some point. Possibly in connection with the CRM.
Premiere Dates and New Episode Announcements
The members of the panel took the opportunity to announce an air date of October 4 for the Season 10 finale, which was put on hold due to the pandemic. It will go out immediately before the premiere of The World Beyond, giving Walking Dead fans a double whammy to look forward to this autumn. This means that we will have to wait a little longer for The Walking Dead Season 11, but the panel also announced six extra episodes to Season 10 that will air in 2021.
In the meantime, showrunner Angela Kang gave a taster of what fans can expect from the upcoming finale.
¡°I¡¯m excited for people to see what happens with Beta, what happens with Carol and her revenge arc, Daryl in his leadership role,¡± she said. ¡°I¡¯ll say that Seth [ Gilliam as Father Gabriel] has some amazing scenes in this episode. The Commonwealth group — we will get to a … pretty cool point for them on their journey. Everybody¡¯s at play, we see the return of Maggie; Negan has a key role to play.¡±
And that key role could involve a narrative strand revolving around Maggie and Negan's reunion, and how a meeting with her son, Hershel, may play out. Hershel is of course Maggie's son with Glenn, who was killed, memorably, by Jeffrey Dean Morgan's Negan.
"Negan definitely has a soft spot for the younger generation and we¡¯ve seen that numerous times," said Morgan. "I think he has a relationship with young kids that¡¯s very honest and I don¡¯t think he would shy away from letting this kid know who he is and try to work through it. And I think that may be … a way that Maggie sees a different side of Negan as well. I think initially she¡¯ll just want to kill him but we¡¯ll see what happens. Negan has gone through such a journey in the last couple of years ¡­ but this redemption arc has been amazing, and yet we still know that in there is Negan, and I don¡¯t know that that will ever go away. So he¡¯s going to be walking a fine line, especially with Maggie."
Time Jumps and New Developments in Fear the Walking Dead
With time jumps increasingly becoming a major storytelling device in the Walking Dead universe, it seems fitting that Gimple would also announce multiple time jumps for sister series, Fear the Walking Dead, going into its sixth season. Not only that, but the season will also take on an anthology structure, according to showrunner Ian Goldberg.
¡°We¡¯re going to do an anthology structure to the episodes,¡± he said. ¡°We get to deep dive into exactly what these characters are going through within Virginia¡¯s communities in the style of some of the episodes we¡¯ve done in the past that we¡¯ve loved like John Dorie and Laura in Season 4 or Alicia and Charlie in the house in episode 4/10. You¡¯re going to see a lot more of that kind of storytelling in Season 6.¡±
He also said it¡¯s going to be a ¡°darker season¡± and that characters will be tested in new ways. Goldberg also confirmed, following the release of a picture of Dwight and wife Sherry together, that we will see the reunion of these two characters in FTWD this season. The last time the two saw each other was in Season 7 of The Walking Dead.
Dwight and Sherry Reunion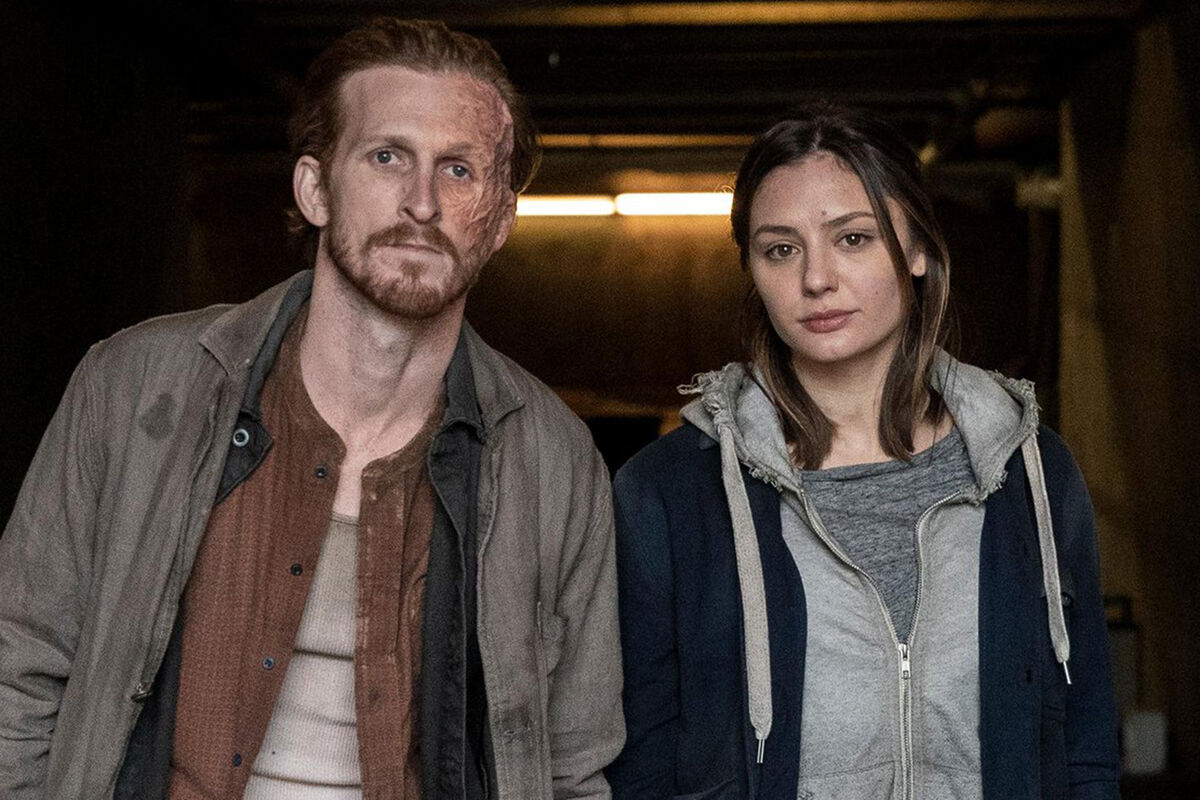 ¡°I think the thing that is really exciting to me and Andrew [Chamblis, co-showrunner] is we are huge fans of the character of Dwight.,¡± said Goldberg. ¡°He¡¯s a very different man by the end of Season 5 on Fear than he was on The Walking Dead. This is someone who at one point was Negan¡¯s top lieutenant, and by the end of Season 5 he was in a place of incredibly renewed hope, and had found this new family — despite the fact that he hadn¡¯t yet found Sherry. But he was not defeated. There was just a whole new light to him that had come through. What¡¯s interesting to us, if that reunion were to happen, is ¡­ he¡¯s a different person now and who knows if maybe Sherry¡¯s a different person. So the reunion might not be exactly what they think it is. It doesn¡¯t mean it can¡¯t be a great thing but they¡¯re both different people and that¡¯s a really interesting thing to explore.¡±
Meanwhile, Gimple revealed that there will be a ¡°number¡± of new characters going into Season 6 who will effect ¡°huge developments¡±, including Virginia¡¯s little sister, Dakota, played by Zoe Colletti. He said she will ¡°dimensionalise¡± Virginia and open up a whole new side to her character.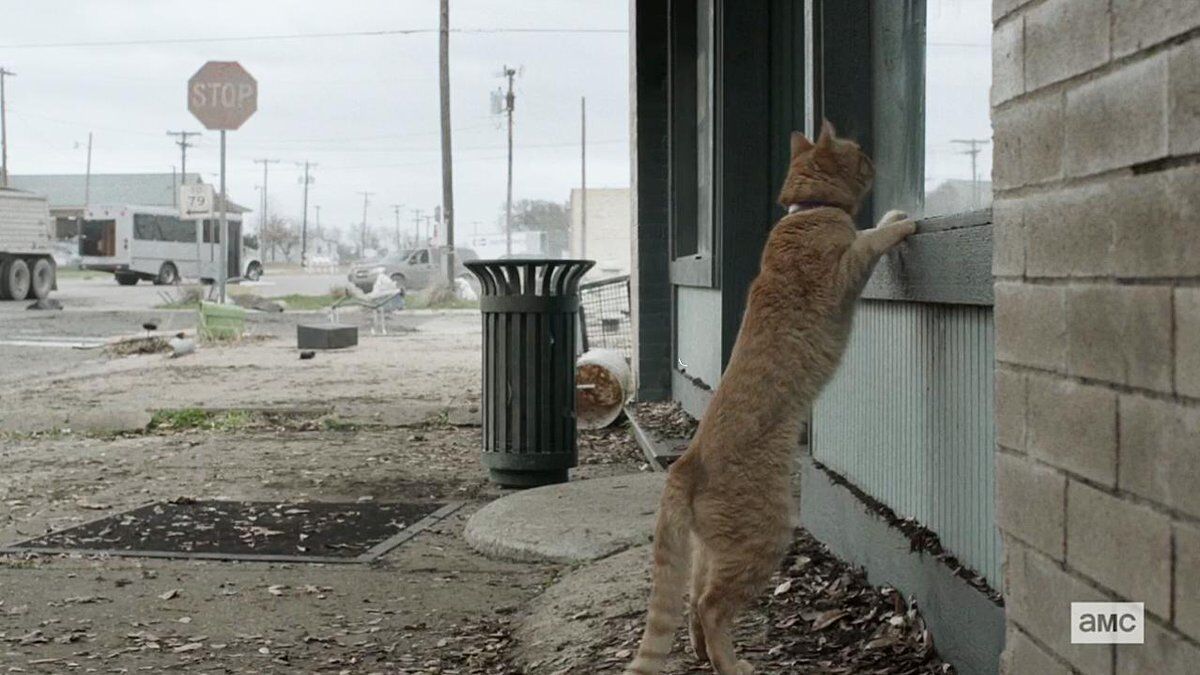 Finally, Andrew Chamblis revealed that there is a plot point in Season 6 that revolves around Skidmark the cat. ¡°We haven¡¯t seen the last of that cat,¡± he said.
Ian Goldberg also teased that there may be another pet entering the story in Season 6.
¡°Daniel Salazar is not going to be the only character who has a pet on Fear this season. So, Skidmark may end up with a friend, some other friend from a different branch of the animal kingdom, perhaps.¡±