The comic book?What If¡­??first debuted back in 1977 and now 13 years after the MCU kicked off with?Iron Man, we¡¯re getting a TV version via a new animated series on Disney+. As in the comics, the series depicts heroes fans know and love in scenarios that upend the familiar stories from the MCU ¨C from following what happens when?Peggy Carter, not?Steve Rogers, receives the?Super Soldier Serum, to the adventures of?T¡¯Challa?as the?Ravager?known as Star-Lord, to a world filled with zombies. And presiding over it all is?The Watcher?(voiced by Jeffrey Wright), the alien being who is part of?a race?who witness — but don¡¯t tamper with — the vastless branches of the?Multiverse.
The show¡¯s Executive Producer (and Marvel Studios VP) Brad Winderbaum explained to Fandom that over the years, the idea of doing?What If¡­??¡°would come up in conversation but we just hadn't produced enough stuff to really make the concept work.¡± However, Winderbaum said they felt, ¡°Now, after the Infinity Saga, it felt like there were enough stories, and there was enough kind of cinematic moments that had taken root in the psyche of the audience, that we can now finally fulfill the promise of?What If¡­?¡±
CHOOSE YOUR OWN?WHAT IF¡­?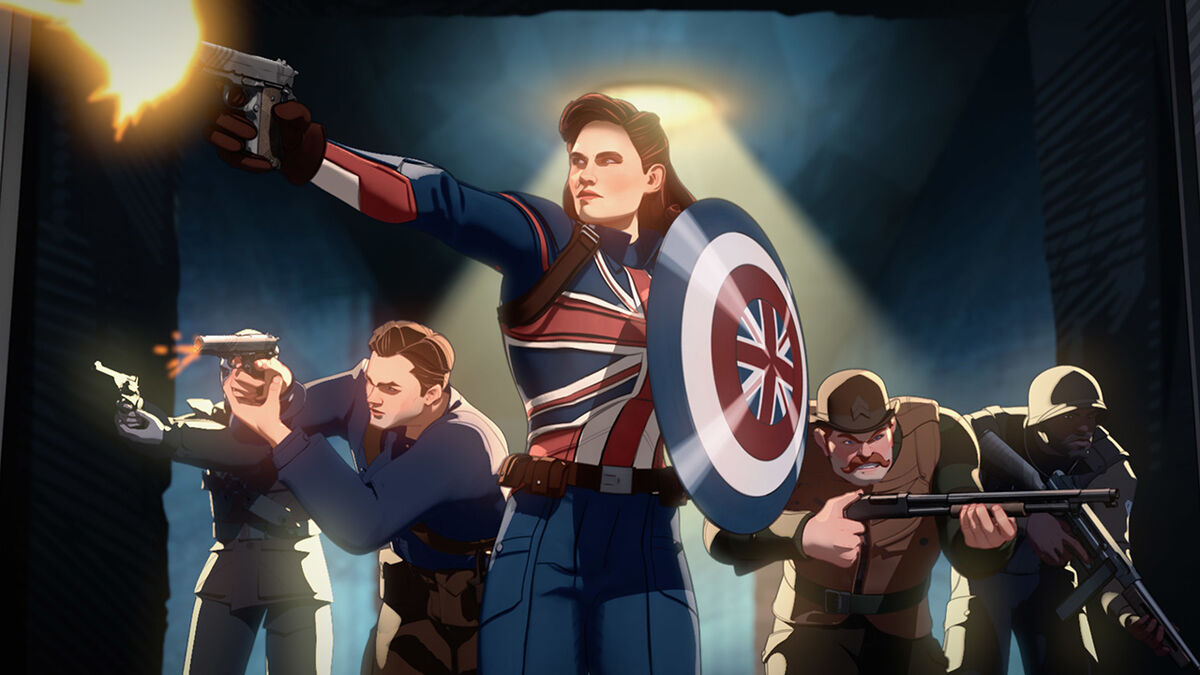 With two dozen films so far, and a massive amount of characters, there were plenty of possibilities for stories to tell and?What If¡­??Head Writer A.C. Bradley explained, ¡°We kind of started off with 30 ideas. Some of them were more fleshed out than others. Some of them were just like a basic thing.¡±
Winderbaum recalled, ¡°When we were first in development, we realized that there was a question that was even more important than ¡®What if?¡¯ and that was ¡®Then what?¡¯ Those stories that survived, that got through that first mediation process, were the ones that had the most dynamic ¡®than what?¡¯ answers, the ones that felt like they would challenge the character in a way that caused the dynamic to change or just allow us to create really rich stories around the concept that could exist on their own.¡±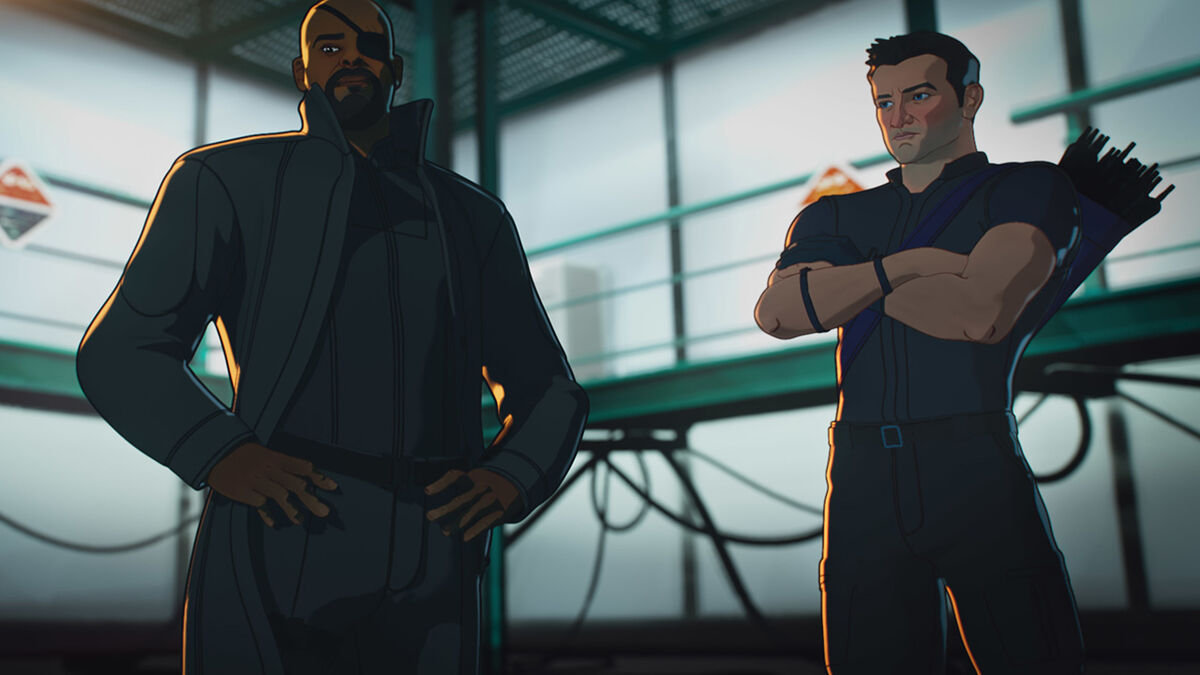 Bradley noted that one episode, for instance, began with the thought ¡°We should do something with?Fury¡¯s Big Week,¡± referring to the overlapping events of?Iron Man 2,?The Incredible Hulk, and?Thor?in the MCU timeline, with?Nick Fury?and?Phil Coulson?tracking them all simultaneously.
She continued, ¡°My job was to come in and be like, okay, what's the story we can tell here? I always start with ¡®How do we find the human inside that iconic silhouette?¡¯ And we know Nick Fury, he's the original BAMF. Come on, it¡¯s Sam Jackson! Okay, he¡¯s a guy of secrets. He's the guy who keeps his eye on the big picture. He¡¯s the Watcher?of the Avengers. And I thought, well, interesting because the Watchers are gonna find?him?interesting. So what¡¯s the moment where he starts to doubt himself, where's the moment where he wonders if he's making the right choice? So then we can have this idea of what if the?Avengers Initiative?started to fail? What would that look like? And then it was kind of fun, cherry picking iconic moments from those three films.¡±
DEEP CUTS
What If¡­??reaches back through the entire Marvel Cinematic Universe, pulling in some characters and elements we haven¡¯t seen in many years ¨C including some of the more obscure ones who weren¡¯t seen much in the MCU at all, but might have more comic book history or simply more potential for different kinds of stories. (Watching the Captain Carter episode, I had to remind myself that we had indeed met?John Flynn,?again played by Bradley Whitford, once before, in the?Agent Carter?short?that came before the TV series).
As A.C. Bradley noted, ¡°As much as we could, we wanted to pull from Marvel [history]. We didn't create many original characters. I think there's going to be a couple times when people think we created one, but no, we went back into the comic books and we pulled someone from there and decided to have some fun with them.¡± She noted that she was particularly happy to get to include?Howard the Duck?(again voiced by Seth Green), because ¡°Who doesn't want to write about a martini-swilling duck?!¡± adding, with a laugh, ¡°You guys want to do a one-off [Howard] spin off, I'm down for it! And Seth Green is amazing."
Reflecting on bringing back some of those characters the MCU hasn¡¯t touched upon in a long time, Winderbaum said, ¡°There's so many different stories, there's so many different genres, there's so many different voices, that taking in its entirety, it really has a life of its own. It¡¯s its own kind of living, breathing entity and you never know where it's gonna go. You can tame it to a certain degree, but really, it's like it's leading you. And that sometimes leads to some strange places, and some characters that you're excited to see come to the forefront again.¡±
ACTING WITH A TWIST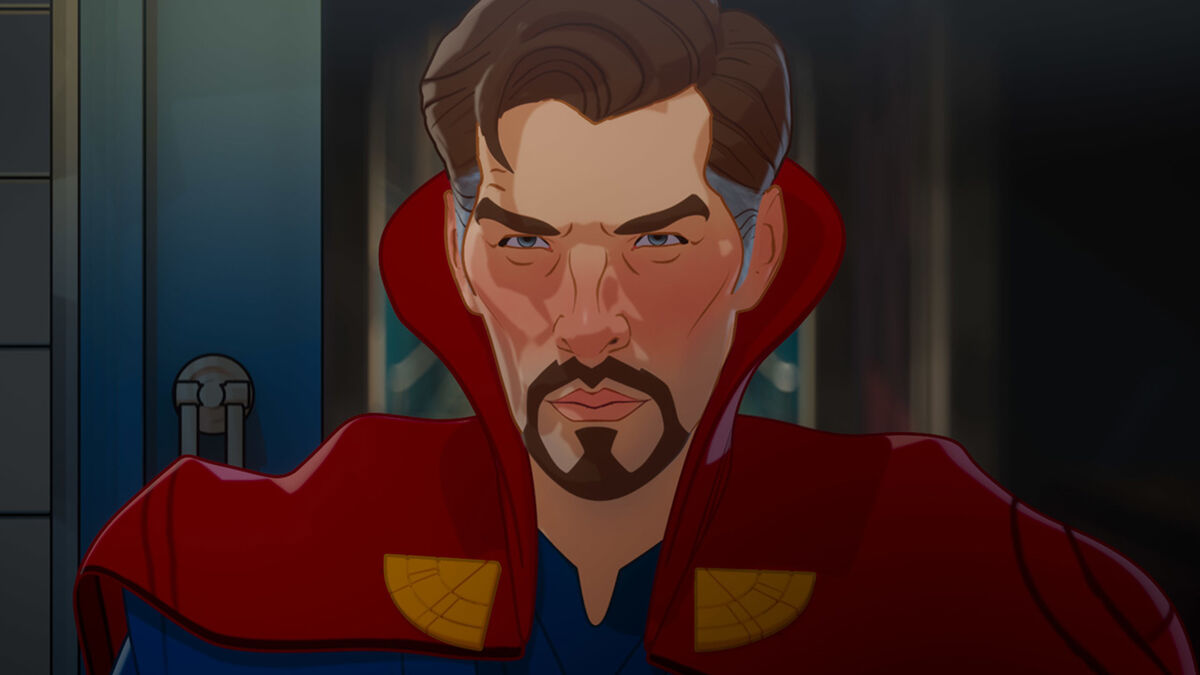 Though there are a few exceptions, the majority of the characters in?What If¡­??are voiced by the same actors who have played them in live action, which offered the cast the opportunity to take these characters into places they¡¯ve never been able to before.
What If¡­??director Bryan Andrews described recording with the cast as ¡°A front row seat to awesome. They¡¯ve been playing these roles for a while and I think they enjoyed being able to riff on the thing that they were used to just a little bit. To go somewhere else¡­ They're actors and they like being able to do something that's a little bit different and change it up. ?I think they all enjoyed it and some really, really enjoyed it and were very vocal about ¡®Whenever you want to do another one of these things with me, you just let me know.¡¯ That's amazing.¡±
Said Winderbaum, ¡°It¡¯s incredible how many actors embrace the opportunity to completely change the characters that they've been crafting for many years on screen in the MCU. There's that same kind of elation you have when you're developing the stories and realize that you can kind of pour the Lego pieces on the ground and build your own thing with them, which was something that I think the actors experienced as well. And it was really fun for them to be in the booth.¡±
What If¡­??contains what is now sadly the final performance of Chadwick Boseman as T¡¯Challa, with the late actor appearing in four different episodes, beginning with the one featuring T-Challa as Star-Lord.
Said Winderbaum, ¡°It was such an incredible honor to work with him. And he brought something brand new to every depiction of the character. He just really understood what?What If¡­??was and was excited and enthusiastic to play in that sandbox and to change and grow the character in new ways based on the new predicaments around him.¡±
A MULTIVERSE OF POSSIBILITY?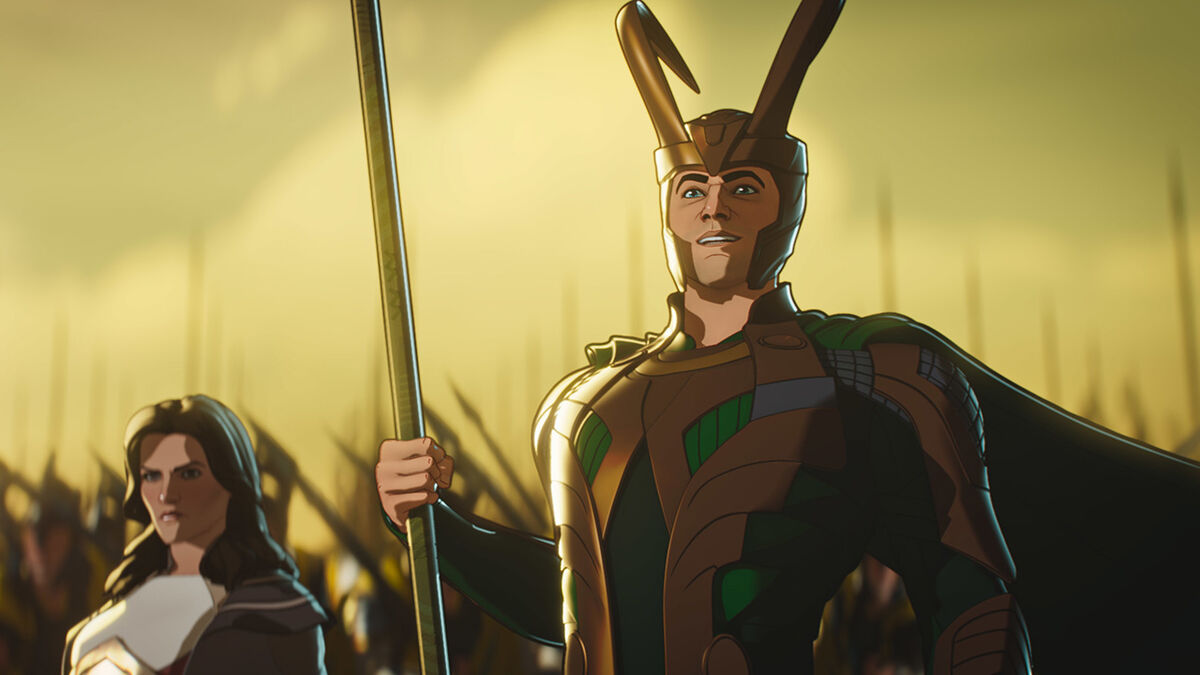 Kevin Feige has said?What If¡­??is considered part of?Phase Four?of the MCU, and it¡¯s impossible not to think about the timing of the show¡¯s debut right on the heels of?Loki, with the Multiverse now front and center in the MCU storyline. All of which makes it easy to wonder, as we head towards a film like?Doctor Strange in the Multiverse of Madness, whether we could see any of the versions of the MCU characters we meet in What If¡­? make their way into live action at some point.
Said Bradley of the possibilities, ¡°Dude, I¡¯d be excited to see Hayley Atwell at the local Starbucks! I would love to see Captain Carter. I would love to see the Watcher live on in the live-action Marvel Universe. Whether that happens is for people above my paygrade but I'm game to play if they want to have me join.¡±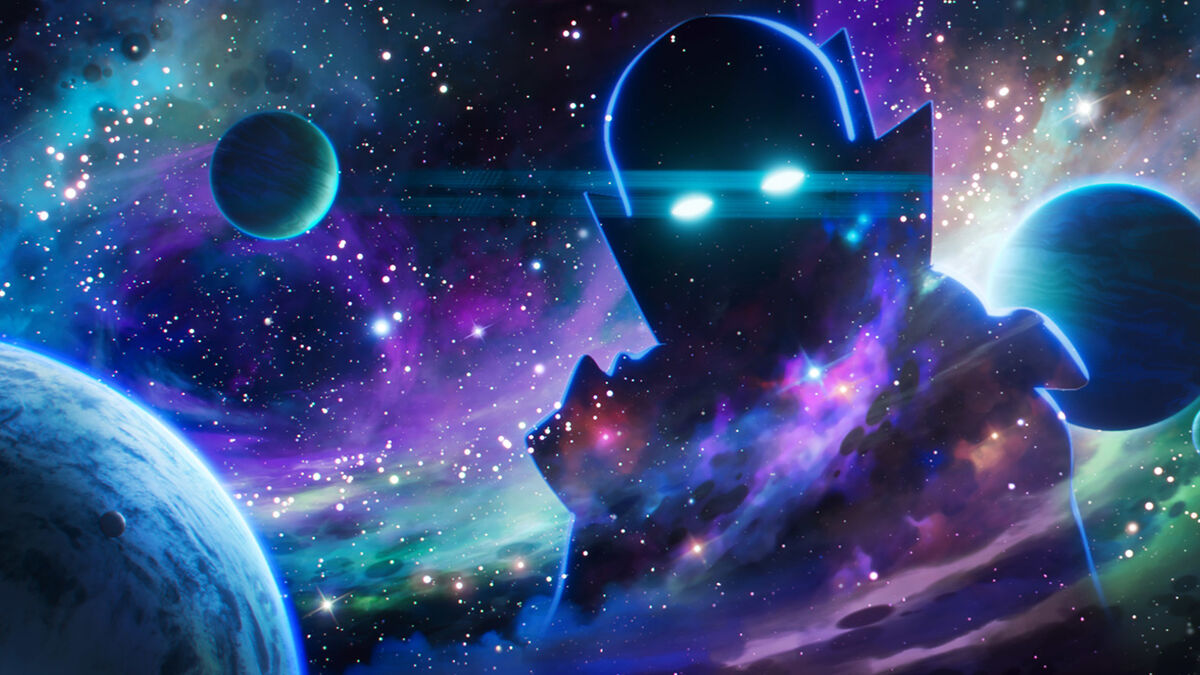 Said Andrews, ¡°I agree, it would be amazing to see some of this stuff cross over into the live action versions. Captain Carter is incredible and Hayley's amazing. I also just think it would be awesome if you¡¯re watching a random Marvel movie coming up, and without any explanation or any focus at all, there¡¯s The Watcher silhouette in the background in the clouds, just watching, and have that be the first time we see any of it in live-action. That would be so cool. And then maybe later on they can develop it further¡­¡±
Added Bradley, ¡°Or Jeffrey Wright is in the background drinking a cup of coffee, like?It Follows.¡±
New episodes of?What if…? debut Wednesdays on Disney+ beginning on August 11.